It's so easy to make keto recipes in bulk for a whole family, but what if you just want a keto meal for one?
This can be a challenge if you are not used to cooking in these quantities, but luckily, most recipes are very easy to portion.
Even if you do end up with more than one serving, guess what? That is an easy and tasty lunch for the next day!
It's a win-win either way, but we understand if you want to try and keep things to a single serving.
If you would like to find out about some delicious keto recipes for one, then just stick around. We will be going through 15 of our favorite options that you definitely need to try out.
Just bear in mind that you might need to alter these recipes a little to make sure they are only one portion.
This is usually very easy, but some recipes might be more complex, so be sure to double-check how many servings each recipe yields.
This dish technically yields six servings, but it will be easy to trim it down if you want to make one serving. Alternatively, you can save the additional servings for another day – and even freeze parts of it.
To make this dish, you will need the all-important taco seasoning, ground beef, yellow onion, bell peppers, diced tomatoes, green chilies, spinach, and cheese!
This recipe keeps things simple, and you only need a skillet to get everything done – we call that a win.
We know – these salads have a reputation for being unhealthy, but that is probably only because of the massive portions you tend to get at restaurants!
You can still enjoy a Cobb salad on a keto diet, and they are full of great ingredients that we love.
To make this tasty dish is perfect for one, but can easily be doubled or tripled if you like.
You will need a boiled egg, chicken breast, romaine lettuce, bacon, avocado, and some tomatoes. Additional ingredients include cheese, and blue cheese dressing.
Looking for a simple but super delicious breakfast for one? Simply cut down on the recipe, and you will have it! This recipe is quick and easy, and only requires minimal effort.
Ingredients needed for this delight include avocados, eggs, smoked salmon, chives, cayenne pepper, and some toasted rye bread.
Like most recipes, you can always add or take away things you don't like, but this recipe already seems perfect as is.
Quarter or half this recipe if you want to make a single serving or a double, and save some for later. You only need around 30 minutes to get everything done for this recipe and enjoy a tasty dinner.
To make it, you will need chicken tenderloin, chicken stock, heavy cream, sour cream, mushrooms, and all your favorite seasoning options.
This includes the delightful garlic, parsley, thyme, and more, so you know you are in for a good time.
Do you love prawns? This is going to be the perfect recipe for you. It's easy, and only takes about 20 minutes to pull together.
To turn this into a meal, you can serve these tasty prawns alongside your favorite keto-friendly salad or something similar.
Again, use your discretion when it comes to cutting the recipes to make one serving, or a double to save it for the next day.
To make this, you are going to need some of your favorite ingredients: bacon, mozzarella, Parmesan cheese, heavy cream, and broccoli!
You could add some chicken to this dish if you wanted to bulk it up more, but that shouldn't be necessary. This recipe is already a delight, especially with those crushed red pepper flakes!
Looking for a super quick and easy keto-friendly meal for one? This mushroom and cheese omelet will be perfect for any time of day – breakfast, lunch or dinner!
While super easy (as long as your omelet doesn't break apart), you get everything you want in this.
Feel free to add some extra seasoning if you want to bump things up a little. Some red pepper flakes definitely would not go amiss in a dish like this, and you can even add some smoked sausage if you like!
You can use the slider in this recipe to make a recipe for one easily, so take advantage of that!
For this cheesy cabbage sausage skillet, you are going to need your favorite smoked sausage, cabbage, garlic, onion, bell pepper, and a handful of other ingredients.
In just 35 minutes, this dinner will be ready to enjoy with your favorite keto-friendly drink.
Quarter this recipe to turn it into a fantastic meal for one, because you will not be able to get enough of this beauty.
It's full of cheese goodness, and has all the best flavors in the world – the ones found in a cheeseburger!
You only need 20 minutes to get this ready, and this is a dish that everyone is going to love you for, guaranteed.
To make this, you are going to need bacon, ground beef (or turkey), onion, cheddar cheese, and a handful of mouthwatering seasoning ingredients. You can't get a better midweek meal than this tasty treat.
This recipe for one is not one that you will want to pass up, because it is just too damn good.
You only need around 30 minutes from start to finish for this recipe, with a cooking time of 20 minutes – so anyone can do it.
To make this mouthwatering Monterey chicken for one, you will need chicken breast (or thigh fillets), Monterey Jack cheese, onion, bacon, sugar-free BBQ sauce, and a handful of other basics. If you have half an hour spare, you are going to love this dish.
Reduce the ingredients to turn this into a single serving, and you will not be able to get enough of this delicious meal.
In 30 minutes, you can have this ready to go, and all you need are some bone-in chicken thighs, cream cheese, spinach, Parmesan cheese, and a few more things.
This rich and creamy dinner is going to become a household favorite in no time. You could even add in some zoodles (zucchini noodles) if you wanted to pad it out while keeping it great for keto.
This easy recipe is perfect for a one-person meal. It's full of flavor, keto-friendly, and uses our favorite fish – salmon!
In addition to the fish, you get to enjoy roasted red peppers and baby spinach, so you know you are not going to be wanting for anything.
The heavy cream, garlic, and Parmesan cheese work together like a dream, and you only need around 20 minutes to make this delight.
Once you try this super green frittata recipe, you will never look back. It's delicious, and full up with tasty greens such as kale, zucchini, microgreens, and asparagus.
Not only that, but you have a delicious topping of avocado and goat's cheese, along with eggs.
Everything you need is in this dish, and you are going to love every single bite.
Everyone loves pizza, right? So, why not make it perfect for anyone on a keto diet, too? This cauliflower crust pizza is spectacular in every way, and you are sacrificing nothing.
To make it, you only need a handful of things like cauliflower, an egg, Parmesan cheese, garlic, mozzarella, and a few other things.
Feel free to add more toppings like smoked sausage or ground beef if you want this meal to be a little more hearty.
Simply half this recipe to get the perfect dish for one. You will love every bite of succulent rump steak on a bed of salad with blue cheese dressing.
You will need cucumber, tomatoes, lettuce, radishes, and a handful of other salad items that you will love. It is impossible to go wrong with a recipe like this, and it is perfect for summer.
Final Thoughts
These are such a wide variety of keto meal options available to you. These dishes will suit everyone's needs and preferences, especially if you are willing to make small changes to suit your diets or allergies.
From healthy pizzas and prawns to chickens and casseroles, there will always be something that will appeal to you.
Just remember that you can have fun with the seasoning if you know what you like, or simply want to try something new.
More often than not, recipes are simply guidelines rather than hard and fast rules.
Once you know your way around the kitchen, and you know what works, you can really start to have fun – even with keto recipes!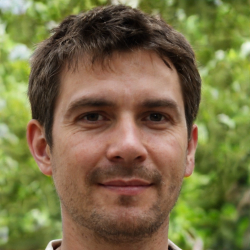 Latest posts by Justin Roberts
(see all)