Following a keto diet isn't always easy. There is a wide range of different foods we have to stay away from, whilst also trying our best to eat the right foods so that we get enough nutrients in our diet.
A great way to add healthy vitamins and nutrients to your keto diet is through salads. Low-carb vegetables are jam-packed with the essential vitamins and minerals we need to stay healthy. 
However, let's be honest, salads can get a little bit boring, particularly when we try to stay consistent with a diet. Luckily, there is a solution.
That solution is keto salad dressings. A low-carb keto salad dressing might be all you need to help you hit your daily macro needs and bring a bland salad to life.
So much so, we've put together a list of the best keto salad dressing recipes for you. If you're looking for a delicious dressing to use on your salads, stick around!
The first keto-friendly salad dressing we have for you is a super simple, extremely delicious creamy balsamic dressing. This dressing only takes five minutes to make and eight basic pantry ingredients.
Some of the ingredients you need to make this dressing include olive oil, heavy cream, balsamic vinegar, and Dijon mustard. One of the greatest things about this dressing, aside from its divine creaminess, is how versatile it is. 
You can use the dressing with virtually any salad you like.
You'll probably be super pleased to hear that you can make a tasty low-carb keto-friendly ranch dressing. Ranch is arguably the ultimate salad dressing or dip, despite typically not being waistline-friendly.
This recipe will show you how to make a classic ranch dressing without carbs and added sugar. The buttermilk is swapped out for mayonnaise and sour cream.
This reduces sugar in the dressing whilst also adding a creamy flavor.
The herbs and spices added to this dressing offer the classic tangy and savory flavors we've all come to love with ranch dips.
The next recipe on our list is a low-carb hot bacon dressing that's perfect for a wide range of keto-friendly salads. Sugar-free, this salad is a sweet and tangy vinaigrette loaded with crunchy bacon. 
Satisfying, filling, and versatile, you can use this dressing to bring more texture and flavor to your salads. The ingredients list is a little extensive but the results are well worth it.
Besides, it still only takes 35 minutes to make the dressing from scratch.
If you prefer a lighter and brighter salad dressing, this sesame ginger dressing is perfect for you.
You can use this Asian-inspired dressing to give your green salads more flavor or even to marinate proteins like fish and chicken.
In fact, we recommend marinating the protein you're adding to your salad in this dressing. It has a nutty and savory flavor and a rich toasted sesame oil kick that makes salads much more hearty and enjoyable.
If you came here looking for a salad dressing that's fresh, healthy, easy to make, and impactful, look no further than this avocado and lime dressing.
The ingredients list for this salad dressing may be short but the flavors are mind-blowing. 
Made using avocados, lime juice, olive oil, water, garlic, cilantro, cumin, pepper, and salt, this salad dressing has a Mexican-style flavor that hits hard.
Whilst the lime gives the dressing a tangy flavor, the avocado comes in with a lush creaminess. It will only take you 5 minutes to make this salad dressing.
Next, we have a more unique keto-friendly salad dressing recipe that offers fresh, sweet, and tangy flavors.
Perfect for green salads, fish and chicken salads, or fruit salads, this salad dressing can be made in five minutes using just seven ingredients.
The ingredients you need to make this salad include raspberries, red wine vinegar, olive oil, water, lemon juice, Eryrhitol, and salt.
Brilliantly, this recipe shows you how to make a sweet-tasting, vibrant dressing in three simple steps.
Caesar salad dressing is one of the most popular store-bought salad dressings in the world. However, not many people realize just how easy it is to make at home.
Better still, we can make a fresh keto-friendly Caesar salad dressing in five minutes.
You only need nine ingredients to make this fresh and creamy salad dressing. Those ingredients are avocado mayonnaise, parmesan cheese, olive oil, garlic cloves, lemon juice, Worcestershire sauce, salt, and black pepper.
The result is a rich, tangy, and creamy salad dressing that goes perfectly in a keto Caesar salad.
Those of you that follow a vegan or gluten-free diet have to try this delicious tahini ranch dressing.
Inspired by a classic creamy ranch dressing recipe, this recipe is elevated thanks to the inclusion of fresh herbs, garlic, and lemon juice.
These three ingredients give the dressing a more intense and versatile flavor that goes nicely with a wide range of different salads.
We love how the combination of lemon juice and tahini helps give the dressing a creamy and tangy flavor and a wonderful texture.
A great way to bring sweetness to a salad without adding unnatural sugars is to use carrots. You could add carrots to your salad, but we highly recommend giving this carrot ginger salad dressing a try.
This salad dressing not only satisfies your sweet tooth with natural sugars but also brings a great tangy flavor and spicy kick to your salad. We have the addition of soy sauce and ginger to thank for that. 
The other ingredients you need to make this salad dressing are scallions, rice vinegar, peanut oil, sugar, and salt.
Like ranch dressing, store-bought blue cheese salad dressing isn't carb-free. Therefore, you'll have to make your own if you want to enjoy a keto-friendly blue cheese dressing.
This recipe from Wholesome Yum will help you do just that.
Combining sour cream and mayonnaise is a fantastic way to create the creamy and tangy flavors of buttermilk without having to use buttermilk.
Loaded with blue cheese, we'd have to say this dressing is even better than the dressings we can buy in-store.
If you love Big Mac sauce, you'll love this Big Mac sauce copycat recipe that's low-carb and keto-friendly.
Admittedly, this dressing does go better on a burger, but we don't see why you can't also use it on a salad too.
The secret to making a delicious Big Mac sauce is adding blended pickles to the dressing. When mixed with creamy mayo, spices, and herbs, the pickles help give the dressing a tangy flavor you'll love.
The next keto salad dressing recipe on our list is perfect for anyone that likes Japanese food. As you would expect from a Japanese-inspired sauce, this dressing is packed with serious flavors.
This recipe calls for you to mix the strong flavors of garlic and ginger with onions to create a dressing that's tart and spicy.
For added tanginess, lemon juice is thrown in too. To offer more sweetness, sugar-free ketchup is added. This dressing only takes five minutes to make.
You'll find it hard to stop eating this next recipe as it's fresh, fragrant, and flavorful. This creamy cilantro lime salad dressing adds flavor, zest, and creaminess to any salad you use it in.
You can also use it as a dip for vegetables or to marinate meats. Its refreshing flavors make it a good choice for your summer salads. It's also suitable for Atkins, Banting, and gluten-free diets.
All you need to make this dressing is sour cream, lime juice, lime zest, garlic, pepper, salt, olive oil, and cilantro.
In our opinion, a homemade vegan green goddess salad dressing is the ultimate keto-friendly dressing you can make if you want to impress your guests with impressive flavor, vibrance, and fresh taste.
Aside from being low-carb, this dressing is also vegan and paleo-friendly. It's a breeze to make. All the ingredients are thrown in a blender, mixed, and then thinned out with olive oil.
The flavors are great but it's the vibrant color of the dressing that stole our hearts.
The final keto salad dressing we have for you is a creamy keto herb feta dressing from Keto Diet App. Tangy, chunky, creamy, and delicious, this dressing can be poured over any salad to add more flavor and consistency. 
This dressing can be made in five minutes using 10 different ingredients. Some of the key ingredients you need to make the dressing include feta cheese, mayonnaise, sour cream, whipping cream, and garlic.
Final Thoughts
That concludes our list of the best keto salad dressing recipes you can try today. In this post, we've given you 15 delicious recipes that will help you take your salads to the next level.
Aside from being super easy to make and tasty, the dressing recipes on our list can also increase your intake of essential nutrients.
Now you have this list at your fingertips, you should narrow the list down and decide which dressing you want to make first. They're all great so this could be quite difficult.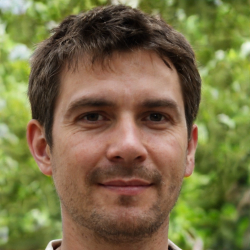 Latest posts by Justin Roberts
(see all)