Most types of seafood are excellent for incorporating into a keto diet since they are low in carbs, while still being very rich in other essential nutrients such as omega-3 fatty acids and Vitamins A and B. 
With that being said however, most people will enjoy seafood as part of a larger recipe rather than on its own, so if you are currently following a keto diet but still want to enjoy the slightly sweet and incredibly delicious taste of salmon, tuna, and other types of fish and seafood, it can be worthwhile learning about a few recipes that only use keto-friendly ingredients. 
That's exactly what we are going to take a look at today with these 15 keto seafood recipes that are healthy, tasty, and easy to prepare. 
15 Deliciously Healthy Keto Seafood Recipes
Salmon is one of the best types of fish to eat as part of a keto diet, not only because it's nearly entirely carb-free, but also because each slice of salmon is packed full of vitamins, selenium, and potassium which are all crucial for keeping our mind and body healthy. 
However, if you want to make salmon as crispy and tasty as possible, try out this recipe which covers a skillet salmon with a douse of avocado and basil to allow all the natural flavors of this fan-favorite seafood to bubble to the top. 
The lime and coriander in this recipe help to enhance the sweetness of the salmon tremendously, alongside making it a little moister to bite into, but thanks to the inclusion of sesame seeds, the texture is frill firm enough to offer some of that much-needed crunch to this dish when it's time to finally tuck in. 
In just 25 minutes, you can whip up a smooth and creamy cod dish that can either be enjoyed as a solo meal, or as a surprise treat for the entire family. 
The salted butter really steals the show here, having zero carbs and being made almost entirely of fat, it helps to make the codpiece soft and a little juicier than normal, especially if you also decided to add a dash of white wine over the fish to make it as mouth-watering as possible. 
If you have ever tried a seafood imperial before, you will know that it is one of the most delightful seafood dishes out there, with many people comparing it to a crab cake due to its slightly crunchy texture and addictive taste. 
This keto spin on the standard recipe includes scallops and shrimp to make up the core, along with a few sliced scallions and lemon juice to help the dish taste even more appetizing.
The chopped parsley adds a pleasant earthy aroma to this small bite-size cake dish while the eggs ramp up the protein content tremendously.
If you're looking for a keto dish that's a little smaller and maybe something you can snack on quickly before you head to work or during a lunch break, this recipe is perfect, combining boiled shrimp and andouille sausages to create a savory bowl of goodness, and when mixed in with a few low-carb veggies, it adds a tremendous amount of nutritional value to the meal.
If you don't mind spending a little bit of time gathering all the ingredients required for this recipe, then you can make a seafood chowder meal exploding with flavor that is perfect for sharing around the dinner table.
While the salmon filets form the core of this chowder dish, it's the additional ingredients that elevate the taste to a whole new level with the cream cheese, clam juice, heavy whipping cream, and red chili peppers all playing their part to ensure each and every bite is better than the last. 
Many of us are huge fans of the crispy and flaky tacos that are often found in many authentic Mexican recipes, but while they are most well known for being packed full of spicy meat, this time around they are full of healthy and nutritious white-flesh fish pieces, along with a good amount of sour cream and apple cider vinegar to help keep the fish juicy and chewy in its texture. 
Don't forget to serve with a side of lime to make these tacos look as classy as possible when you come to present them to your guests. 
If you've never had the pleasure of trying lobster tail for yourself, it is considered by many to be somewhat of a luxury when it comes to seafood because of how elegantly it manages to balance being both sweet and incredibly tender. 
By following this recipe, you'll have a juicy, soft, and tender lobster tail recipe that is extremely healthy and made to be incredibly creamy thanks to the garlic butter topping. 
The keto dough made in this recipe is a much healthier version of the standard classic mozzarella dough that is commonly used in most crab rangoon dishes, but this doesn't mean that it loses any of the original flavor or crunchy texture of its counterpart.
In fact, the added cream cheese and onions allow this keto-friendly variation to be just as moist and sweet, especially when you still have the crab meat right in the middle which is a sheer joy to bite into. 
The good news for anyone following a keto diet is that you won't have to leave behind the smoky and incredibly appetizing taste of bacon since it is incredibly high in fat but very low in carbs, so why not use it to make a delightful breakfast snack that mixes both meat and fish together?
Scallops tend to be much more tender than oysters, clams, and mussels, making them the perfect ingredient to complement the slightly more crunchy sensation of the bacon. 
Requiring just one pan and ready in as little as 20 minutes, this bite-size meal option is the perfect go-to when you need to whip up a seafood snack quickly, or when you don't want to go all out gathering ingredients and equipment to make a healthy and satisfying seafood dish. 
With just 1 net carb per serving, this spicy seafood snack is one you're not going to want to miss, especially since it can be made so easily. 
Spaghetti squash and a few crushed tomatoes are the perfect ingredients to use when you want to enhance the rich and succulent taste of shrimp, but this recipe doesn't just stop there, it also throws in some heavy cream, thyme, and garlic cloves to help even out the sweetness of all the extra ingredients. 
After around 20 minutes, you will have a plentiful and appetizing bowl of creamy shrimp that has absorbed all of the sauce provided by the tomatoes and spaghetti squash, providing a taste that is truly sensational. 
While many chefs will decide to rest their seafood or meat over a bed of white rice, a much healthier, and arguably tastier option is to instead use broccoli mash, and the good news is that it can be made incredibly easy by heating it up in a large soup pot along with some garlic and olive oil. 
The crushed chili pepper flakes heat the temperature of this small meal up a little more, making it a fantastic option when you're expecting guests who you know are big fans of spice in their food. 
Drained and flaked tuna has never tasted so good than when resting over some crunchy keto bread, surrounded by a few tomatoes and complemented with a sprinkle of lemon juice.
Many of us are already accustomed to tuna tasting slightly creamy and a little meaty, but the added ingredients in this recipe really do elevate the flavor up to a whole new level, along with simply being a nutritious meal in general. 
The thick and stringy texture of zucchini noodles makes them perfect as the main ingredient of a stir fry, and this recipe makes full use of them alongside a hearty serving of chicken bone broth sauce layered over the large shrimps, creating a warm and appetizing solo meal which is great to whip up and enjoy as a midweek snack, or even when you're feeling a little under the weather and are simply craving some delicious seafood comfort food.
Summary
Whether you're in the mood for some tuna, salmon, or a few juicy shrimps as part of a nutritious and hearty stir fry, there are so many keto-friendly seafood recipes out there that it's always worth trying them out, especially since virtually all of them can be made in just a few minutes.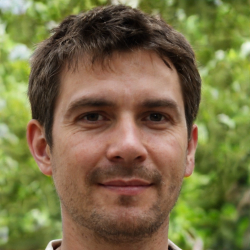 Latest posts by Justin Roberts
(see all)