It goes without saying that we all want to be fit and healthy, and one of the most important factors to this lifestyle is keeping to a good diet.
When you choose to follow a keto diet however, you will find there are a lot of foods that are off limits. 
Luckily, one of the best protein choices for a keto dish is shredded chicken – but how exactly would you use shredded chicken in a keto recipe? Don't worry – we've got the answers.
Below you will find 15 of the most marvelous keto shredded chicken recipes which you can cook today.
So, if you're ready to find out the best ways to use gorgeous shredded chicken – read on and find out more! 
15 Keto Shredded Chicken Recipes 
Without any further delay, let us dive into our list. We hope you will enjoy all of these amazing recipes! 
We'll kick off this list with a highly popular dish.
This shredded chicken chili recipe is an ideal way to enjoy chili without using some of the ingredients in a classic chili recipe that are a no-go for keto followers. 
You don't need to dedicate a lot of time to this recipe either. It can be prepared and cooked all in around twenty minutes, and all of the ingredients are very easy to source.
This dish is packed with protein, vitamins and minerals too, so it's a hearty decision. 
However, if you feel you need to add a little bit more – feel free to serve this chili on a bed of cauliflower rice or fresh, crunchy vegetables.
As always, you can add some super spice to this chili by adding jalapeno peppers too! 
Certainly one of the most simple but also one of the most effective dishes to create by using shredded chicken is a marvelous chicken salad.
Absolutely no carbs are in this dish and it packs a punch of flavor and aroma.
This is really easy to make, so long as you have juicy chicken breast, full fat mayonnaise and your most favorite salad ingredients.
However, if you like to mix things up a bit and add more taste – then you can easily add some hard boiled eggs or bacon to the equation.
As with the chili, you can even spice this dish up by adding jalapenos or mix the mayonnaise with buffalo sauce.
Whatever you want to do with this dish, you can do it – and the whole salad can be made in minutes with plenty of health benefits! 
There are few dishes that are sought after like a beautiful chicken soup.
Chicken soup is often the go-to option when you are sick or when you are looking for something very hearty – and there's plenty of reasons for this. 
This beautiful soup is highly aromatic and eating it will make you feel as though you are improving your health instantly!
Indeed, it's a perfect choice for any time, but it's certainly recommended if you are sick. 
There's only five main ingredients, but you are in charge with anything else you wish to add. The choice is down to you! 
Perhaps one of the most popular choices of foods are wraps.
They're so convenient and easy to make, with little mess, and they're easy to take with you if you are in a rush! The only problem is that traditional wraps are no-go for keto! 
Luckily though, you can substitute the classic wrap for Bibb lettuce leaves. This type of lettuce has much larger leaves and they are perfect for wraps.
Add your favorite choice of crunchy vegetables (a variety of peppers are a good idea!), and add some sauce! 
We all know that the key part of a keto recipe is to keep it low carb – so if you are struggling for ideas, one of the best dishes to turn your attention to is this chicken fajita recipe. 
Chicken always works well with this kind of recipe and when it is paired with the most amazing Monterey cheese, you get food that is absolutely delicious and melts in your mouth.
It's also a perfect choice for people who want some freedom with their ingredients.
One of the best recipes when using shredded chicken is a casserole.
You can add plenty of hearty vegetables and your choice of seasoning, stock etc. It's an incredibly hearty dish to choose and it can be a very filling option! 
This is an ideal recipe to make if you are running short on time and short on ingredients! You simply need four ingredients to make this dish and you're done! 
It's an easy one hour recipe to follow and involves you seasoning some thick chicken thighs with butter and chili sauce, along with your favorite vegetables like peppers and chilies. 
If you want to have a dish that brings together a sweet and smoky texture, aroma and taste – then look no further than this excellent choice.
This recipe takes around thirty minutes to make and it's extremely nutritious! 
Many people really enjoy Mexican food but they are tied down with their keto restrictions – luckily though, you can still enjoy something like this Mexican-style recipe.
After you have slow cooked your chicken, shred it up and mix it with some amazing sauce and peppers for a spicy, flavorful dish which is perfect for any time of the week – although arguably this dish is best saved for when the outside is really cold! 
Sometimes, you want a whole lot of food but you don't have the time or the patience to make something celebrity chef style.
Luckily though, this instant pot provides you a platform to add all of your favorite foods in a quick and easy way! 
Not only is it low carb, but it's also gluten free if you follow the recipe to the letter. Of course though, the choice will ultimately be yours.
Chicken taquitos are a favorite for many people, but they're certainly a great choice for when you have a few people over for a party – maybe even if you're watching sports together. 
Whatever the case, these low-carb shredded chicken taquitos are the right choice for everybody. They're insanely tasty and highly nutritious, so there's nothing you won't like! 
This is a perfect dish to enjoy if you are hoping for something spicy and filling at the same time. It may take a little time to make this recipe perfectly, but it's so worth it at the end of it all! 
Incredibly juicy, super filling and pretty easy to follow, this is the right decision for all spice lovers out there.
While we already have a wrap recipe in this list, this P.F. Chang's version is arguably even better.
With its unique flavors and aromas, you will feel as though you are really at the place and eating a genuine, traditional dish! 
Once again, you will be using lettuce for the wrap to keep everything together, but the ingredients that the lettuce is holding inside are all incredibly juicy and very close to the real thing. 
Now, this recipe is technically for chicken meatballs, but you do not need to pay attention to that part of the recipe to get an amazing dish.
Instead of the meatballs, you will want to create this amazing, creamy sauce but mix it with shredded chicken. 
In many ways, the inclusion of shredded chicken instead of a solid meatball allows for extra flavors and an improved texture. 
Finally on our list we have some amazing sandwiches that are low carb but high in protein!
A really simple recipe to follow, you can have all of your personal favorites along with some juicy, shredded chicken. 
A great way to add to these sandwiches is to add garlic mayonnaise and sriracha hot sauce. It gives the sandwiches an extra kick and really adds to the flavor. 
The perfect occasion to have these sandwiches is in the summer when the weather is really hot and you want to make something quickly. You can add some fresh cucumber to really cool yourself down.
Final Thoughts 
Shredded chicken can be an ideal inclusion to plenty of keto-friendly dishes, and we've simply provided some of the best out there which you can make at home! 
We hope you enjoy making all of these amazing keto shredded chicken recipes!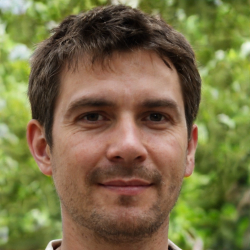 Latest posts by Justin Roberts
(see all)