Keto is a great way to regulate your body and ensure it is getting all of the nutrients it needs. And often, those nutrients come from the side dishes of our meals. Yes, we are talking about the green beans, the mashed potatoes, and the pasta salad.
All of that yummy goodness fuels our bodies. But they aren't always keto-friendly. 
So, we have compiled a list of 15 marvelous keto side dishes that you can cook today. From the ultimate comfort foods to something a little more healthy, you can find a recipe that everyone will love. 
Let's get into it! 
When you think of side dishes, very rarely are brussels sprouts involved. But they should be. This Creamed Brussels Sprouts recipe is everything you would never expect from a brussels sprout. 
Using flavorsome ingredients such as garlic, fresh lemon zest, and of course shredded cheese this dish becomes inviting and truly magical. 
Serve alongside your favorite chicken dish or enjoy a hearty snack with a glass of white wine. There really is no better way to enjoy brussels sports. 
When on a Keto diet, potatoes are not recommended. So, finding alternatives becomes part of the fun. And this Mashed Butternut Squash is definitely one of the best alternatives to the beloved potato. 
Butternut squash becomes incredibly creamy and silky after roasting. For a silky smooth side dish, the squash is mixed with a little butter rather than additional milk or cream.
If you are feeling a little adventurous you can add a small sprinkling of crushed chilli flakes for an added kick that will keep you coming back for more. 
A traditional Caprese salad is relatively keto-friendly and can taste truly incredible. But who said that you can't take things up a notch? This Caprese Zoodle recipe gives this salad a freshness and makes it slightly more satisfying. 
Using zucchini noodles keeps the carbs lower while the halved cherry tomatoes make it sweeter and easier to eat. This tasty side dish can be made in under 20 minutes meaning you can focus on other elements of your meal. 
Everything that is bacon-wrapped cannot be rejected. The usual avocado slice is transformed into something spectacular by these low-carb "fries."
Now you can deep fry these 'fries' but if you are wanting to keep things slightly healthier then we recommend placing them in the oven or in the air fryer. 
Serve with some homemade ranch or a selection of dips. No matter how you serve these Bacon Avocado Fries they are going to be the star of the show. 
When Thanksgiving is on the horizon, you are going to want to have this recipe in your back pocket. 
The pecans offer additional crunch, and the dried cranberries and balsamic vinegar add some sweetness and tartness. We use carrots and Brussels sprouts, but you are welcome to substitute other veggies or add more.
This meal is festive because of its red and green coloring, but you may serve it at any time of the year. Is there ever a wrong time to eat scrumptious vegetables?
Mushrooms are often neglected when it comes to side dishes, and we really don't know why. They're a straightforward side dish that can elevate everyday fare like broiled steaks or roast chicken into a delectable dish. 
But beware—anything else on your plate will be overshadowed by these sautéed mushrooms coated in herb-garlic butter.
Serve with a gorgeous, tender steak and some red wine gravy for a decadent meal on a special date night. Nothing screams romance like Garlic Butter Mushrooms. 
Many grocery stores are now selling Keto-friendly bread, but nothing beats making it at home. This 90-Second Keto Bread is simple to make and allows you to indulge in your favorite foods such as soups and sandwiches. 
Add a bit of salt, baking powder, milk, oil, and a little coconut or almond flour to an egg and whisk until combined.
You get a cylindrical "loaf" of spongy bread-like material after zapping it in the microwave for one minute and 30 seconds. Super quick and delicious!
As you are on your keto journey, you will notice just how incredible broccoli is. Filled with fiber, and other nutrients, plus it is extremely low calorie this vegetable is a saving grace for many recipes. And it is easy to make it delicious. 
Take your frozen broccoli, drizzle olive oil, salt, and pepper, to coat, place in the oven until tender then add parmesan cheese for a gorgeous flavor. Serve with any meal you want and enjoy a healthy side that took no effort to make! 
Cucumber is more than an ingredient for a salad or a sandwich. With a few ingredients, it can be a side dish all on its own. And here's how. 
The varying shapes and sizes of the cucumbers produce a textural variety in each bite, and when they are lightly smashed, they produce scraggly edges that capture the vinaigrette.
Then coat them in salt, allow them to rest, and squeeze the water. This ensures they are crunchy and delicious with every bite. 
With enough food to feed a multitude, take for lunch, and even freeze for later, this rich and silky French stew of eggplant, zucchini, sweet bell peppers, and juicy summer tomatoes will use up your surplus vegetables in one fell swoop.
This recipe will require some time to prepare so make sure to take your time and enjoy the process. Store in the refrigerator and serve at the weekend for your loved ones.
Perfect for summer brunches and large cookouts when everyone is starving and in need of a good meal. 
In need of a quick side dish for during the week? This 10 Minute Garlic Broccolini is a true lifesaver.
With practically no prep involved it is easy and super quick. It should be tossed in a hot pan with a lot of garlic and olive oil until it turns bright green and becomes soft.
It's the kind of simple food that never goes out of style. Here is your introduction to cooking broccolini if you've never done it before. Serve with your favorite main dishes to give it the finally touch. 
You're going to meet your new favorite supper casserole if you've never met a loaded baked potato you didn't enjoy. Although it takes its cue from loaded potatoes, roasted cauliflower is used as the basis.
 The florets are tossed with a ton of crispy bacon bits, chopped scallions, and a creamy cheddar cheese sauce before being baked till bubbling and golden.
This is easily a delicious side dish when paired with chicken or steak but it also works perfectly as a main dish. Topped with bacon bits, everyone is sure to ask for seconds. 
As the summer picnics hit an all-time high, prepare these Keto Deviled Eggs with Bacon. Creamy, rich, and perfect, these deviled eggs are sure to keep everyone satisfied. Serve alongside keto sandwiches and salads for a delicious picnic that requires minimal effort. 
These little treats are creamy and have a wonderful bacon flavor. They make the ideal snack, and lunch, and are excellent for sharing at get-togethers.
Mexican flavors are added to cauliflower rice to enhance flavor! In less than 15 minutes, you can serve this quick and simple low-carb side dish. It's the ideal busy weeknight side dish!
Ensure to prepare enough for the entire week as they can be used for burrito bowls, poke bowls, and go perfectly with any dish you like. 
Store in an airtight container in the fridge to ensure it remains fresh. Add a squeeze of lime juice before serving for a bright flavor with every bite. 
The ideal side dish for spring and summer is this keto red cabbage slaw recipe. It is a tasty salad that is composed of purple cabbage, carrots, and a tart apple cider vinaigrette.
Keto purple coleslaw just only a few ingredients and is simple to make. Also, the salad stores nicely in the fridge and is still delicious a few days later. This is the perfect side for large get-togethers, potlucks, and cookouts!
Wrapping Up 
Finding delicious side dishes that are keto-friendly has never been easier. By making a few simple swaps, you can enjoy your favorite foods while sticking to your diet. Even if that does mean giving up potatoes. 
From butternut squash mash to Mexican rice, the creativity for side dishes is limitless. And we love it all. 
Above are 15 marvelous side dish recipes that are keto-friendly. Satisfy your cravings while enjoying a delicious meal with your family. All you need to do is check them out and get to cooking. Who knows what you could creat!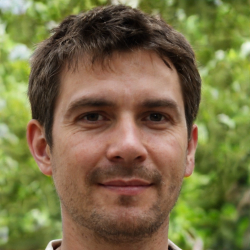 Latest posts by Justin Roberts
(see all)