It's easy to find lots of keto based recipes out there that show you how to make delicious dinners, or tasty lunches, but what about when you're feeling peckish and find yourself craving a snack? 
This can be one of the most challenging aspects of the keto diet, as this would typically be when we'd reach for some chocolate or potato chips.
But, we're here to assure you that you don't need to do this, as there are plenty of keto based snack recipes out there that will quell all of your cravings. 
Below, we've compiled a list of what we believe to be some of the very best keto snack recipes out there.
These range from savory snack recipes, to sweet treats, so whatever you're in the mood for, you'll find it below. 
Simply keep reading to find out more. 
Sometimes, there's nothing that we crave more than a deliciously sweet and tender cookie. That's where this tasty recipe comes in. This one shows you how to make the moistest peanut butter cookies in town. 
In addition, you'll only need 5 ingredients in order to make them! That's right. So, if you're feeling peckish, you can whip these babies up in a flash and eat them while they're still hot.
We promise that you won't be missing the additional sugar one bit. 
If you're anything like us, then chances are that one of your favorite carb based snacks consists of tortilla chips.
You also probably thought that you'd have to give up these tasty treats when you started the keto diet, but we're here to reassure you that this simply isn't the case. 
They taste surprisingly similar to the real deal, and are packed full of crunch and flavor. Serve these with any sauces that you like, and even pair them with some melted dark chocolate if you like. 
If you've found yourself craving a BLT in the morning, then we've got the perfect alternative for you.
This recipe tastes just like your regular BLT, packed full of crispy bacon and crunchy lettuce, but with eggs as the sandwich base. 
The creamy sauce in this recipe is also to die for, so be sure to try this one out sometime. 
Who knew it was possible to make a keto ice cream that tasted even better than the real thing? Well, this recipe shows you just how to do that.
If you've never made ice cream before, then don't worry, because this is honestly one of the simplest that we've found. 
It's super creamy and rich thanks to the coconut milk that's loaded inside. If you want to make the dish even sweeter, then just use some erythritol or some other keto based sweetener as well. 
If one of your favorite snacks includes Reese's peanut butter cups, then thankfully, we're here to let you know that there's actually a keto version that you can make yourself.
If you want one of the tastiest keto fat bombs out there, then we recommend that you try this one. 
It's super sweet, savory, and nutty all at the same time. Great for giving you the fuel that you need to keep going throughout the day. 
Being on a ketogenic diet doesn't mean that you need to give up cereal.
In fact, granola is one of the best breakfast food choices you could make whilst following a low carb diet. It's packed full of nutrients, and loaded with protein. 
This recipe listed above is no exception. You can make a huge batch of this granola, then simply eat it whenever you're feeling peckish. We love how easy this dish is to prepare. 
If you haven't heard of mug cakes before, then first of all, where have you been? And second of all, we think that they're honestly one of the best inventions in the past decade.
Sometimes, you don't have the energy to prepare and bake some of your favorite sweet treats. Plus, if you're living alone, you don't really want to make a huge portion. 
This is where mug cakes come in. All the recipe requires you to do is add in all of the ingredients, mix them together, and simply place the mug in the microwave for a few minutes.
Voila! You've got yourself a delicious cake in a matter of moments!
If you're looking for a keto snack recipe that's both delicious and healthy, then let us direct you towards this keto granola bar recipe.
All you have to do is combine the nuts and seeds, along with chocolate chips, and almond butter to give them that chewy texture. 
If you want to make them taste sweeter, simply add in a keto friendly sweetening agent to the mix. Set them in the oven to bake, and you're good to go!
There are so many keto smoothie recipes out there, that it can be difficult to choose sometimes.
We're here to help though, as we think that we've found one of the very best keto smoothie recipes on the internet.
This one uses some of our favorite fruits, including blackberries, raspberries, and strawberries, forgoing some of those richer, carb based fruits we need to steer clear of. 
All you'll require is some thick coconut milk, and you've got yourself the perfect snack that will leave you feeling fuller for longer. 
Have you ever seen anything that looks so deliciously indulgent as these cheesecake parfaits? They're honestly one of the most luxurious keto snacks we've tried.
You'll need some cream cheese and sweetner for the parfait, which creates a delicious mousse, and this will be layered over a coconut oil base. 
To top this dessert off, all you need to do is add a few fresh berries and you're good to go!
If you're looking for a super fresh keto snack to enjoy during the summer months, then we'd recommend this chicken stuffed avocado recipe. 
Super creamy, delicious, and easy to prepare. 
Found yourself craving some good old potato chips? If that's the case, then we've got something that might be able to help.
Instead of loading up on these carb heavy snacks, why not try these zucchini based chips instead? 
All you have to do is chop them up into thin slices, season them with whatever flavors you like, then simply drizzle them with oil and place them in the oven. These chips go great with some sour cream dip. 
If you're looking for a fantastic blueberry muffin recipe to make as a breakfast based snack, then we think that you'll adore this recipe.
It's super rich, filling, and packed with plenty of protein to keep you going throughout the day. 
It's also far healthier than the regular sugar based blueberry muffins you're accustomed to chowing down on. 
Hummus is one of those classic dips that we all know and love, so it feels like such a shame to have to give it up whilst transitioning to a low carb diet.
Chickpeas, which hummus is made from, are known for being high in net carbs, so they're a big no no in the keto world. 
We do, however, have an alternative that we think you might like. This hummus recipe uses cauliflower in place of the chickpeas, and achieves a smooth and firm texture that's similar to the original.
With lemon juice and tahini added in too, it's guaranteed to replicate the flavors of your favorite carb based dip. 
If you want to recreate one of your favorite fall classics, but without any of the additional sugars, then we'd recommend that you try this keto pumpkin bread recipe. 
It boasts all of our favorite flavors of the season, including plenty of cinnamon, nutmeg, and allspice.
This one's also super dense, and does a great job of filling you up as the weather grows colder outside. 
Final Thoughts 
To sum up, there are so many keto snack recipes out there that you can try today. Just because you're following a low carb diet, this doesn't mean that you have to forgo your favorite treats.
All you need to do is make a few key alterations.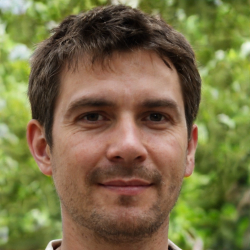 Latest posts by Justin Roberts
(see all)