Kale might have once been the leafy green of the moment, but now it's time for spinach to shine. Spinach is a versatile vegetable that contains lots of nutrients, plenty of fiber, and only a tiny amount of carbs.
So, what can you do with spinach? From quick breakfast dishes to elegant evening meals, spinach can be used in a variety of keto-friendly ways.
It can be blitzed into soups, sauteed into sauces, and even stuffed into mushrooms!
In this guide, we've rounded up 15 of our favorite keto spinach recipes, for you to cook today.
Adding keto creamed spinach to your recipe repertoire will ensure you always have a delicious and low-effort side dish for your meats and proteins.
With a cheesy finish and just a touch of fragrance, this is an adaptable side dish that you can enjoy with a variety of meals.
The ingredients list is kept simple, and if you're following the keto lifestyle, you'll probably have most of it already in your refrigerator! There's also really limited prep time required.
If you've realized at the last minute you need a little something extra with your dinner, try this creamed spinach.
This spinach, goat cheese, and chorizo omelet is an adaptable recipe that you can enjoy on busy weekdays and for lazy brunches.
The chorizo delivers a big helping of smoky and spicy flavoring, which contrasts well with the creamy goat cheese and the earthiness of the baby spinach.
One of the (many) benefits of the keto diet is that it encourages you to get creative. This recipe shows how you can transform a basic staple into something really special with just a few clever ingredients.
Shakshuka is a dish that works for breakfast, lunch, and dinner. This easy recipe will quickly become your go-to for both busy weeknights and relaxing weekend mornings, thanks to its adaptability.
Looking to use up an old bag of spinach? Try shakshuka!
Shakshuka starts as a tomato sauce, made rich with spices. You can then add your leafy greens — spinach is obviously a good choice, but kale, chard, and Brussels sprouts all work!
Next, crack your eggs into the sauce. They'll poach in the heat, leaving the yolk deliciously runny.
A must for a game day get-together, but also a delightful side to have on hand for snacking, spinach and artichoke dip is one of the best ways to use either fresh or frozen spinach.
This recipe uses an Instant Pot, which means you can make the entire thing in less than 15 minutes — and only 3 of those minutes are spent cooking!
It also lasts for roughly 3 to 5 days in the refrigerator, so you can get it ready in advance. Serve with sliced veggies and keto-friendly crackers. 
Looking for a main dish that's elegant and fancy without breaking your keto diet? This spinach salmon roulade with caviar proves that keto really does allow you to enjoy the finest of foods. It's the perfect recipe for a date night dinner or a special occasion. 
The keto spinach salmon roulade looks as good as it tastes, with the bright colors making for the best table centerpiece.
The ingredients list is short, so it's worth splurging on quality. It's recommended you make the roulade a day before serving so it can set, allowing you to relax on the big day!
Keto chicken saag is a dish that can convert even spinach haters into fans of this leafy green. Inspired by Indian recipes, chicken saag cooks spinach in a rich blend of spices, helping elevate the earthy flavors and add new complexities.
You'll need to check your spice cupboard before making this recipe, but all of the spices should be easy to get your hands on.
Also, make sure to invest in ghee. It has a luscious taste that elevates Indian foods and it's a great way to add fat to your keto meals.
An excellent low-carb breakfast, crustless spinach quiche can be made in advance and portioned out throughout the week.
It's a little more involved than your standard breakfast recipe, but most of the prep work is very easy. Try making your crustless quiche on a Sunday afternoon, slicing it into portions, and enjoying it during weekday mornings. It also freezes well!
Of course, we're all about the spinach, but this recipe is highly customizable. Try adding some meats or swapping in some new vegetables. 
Chicken Florentine is an elegant French classic — yes, French, not Italian! It pairs chicken breast with spinach and a creamy sauce, displaying that chic simplicity we all associate with French cuisine.
It's an excellent entree for a dinner party because it tastes incredible with very little work!
Many of the ingredients for chicken Florentine are store cupboard essentials. We highly recommend using fresh spinach over frozen, as it prevents the sauce from getting too runny, and helps impart that earthy flavor.
We think spinach is completely underrated as a salad base. It's like a paired-down arugula. The flavor is distinctive without too much bite, and spinach lacks the moisture of most lettuce leaves.
In this recipe, spinach serves as the quiet base for a showy hot bacon dressing. The spinach might not be the star of the dish, but it really allows this dressing to shine.
Paired with juicy strawberries, crunchy red onions, and salty feta cheese, this salad tastes like summer.
Inspired by the flavors of Tuscany, these keto stuffed mushrooms with spinach make for an impressive side dish or an indulgent appetizer.
You can try serving them alongside Thanksgiving dinner, or passing them around at a potluck! The bright flavors are very versatile.
Keto stuffed mushrooms pair the meaty flavor of mushrooms with earthy spinach and a heap of creamy cheese. Sundried tomatoes add some color and richness.
Pack the mushrooms until they're overflowing with filling, as it will shrink in the oven. 
Want a comforting meal on a cold day? There's nothing quite like a big bowl of soup. This spinach and artichoke dip chicken soup will warm you up from the inside out, and the crowd-pleasing ingredients should appeal to the whole family.
This soup is an incredible combination of spinach and artichoke dip, and chicken soup. It's thick and creamy but nourishing. It's also a one-pot meal, so it's ideal for those days when you want hearty food without the effort.
You'll need to make your own pesto for this spinach baked eggs dish, but that isn't as much work as it sounds. And once you've tried homemade pesto, you'll never go back to store-bought!
When your pesto is ready, layer a dish with spinach, pesto, and cream cheese. The eggs cook in this delightful mixture, providing them with a rich flavoring and a soft finish. Serve as is, or with a slice of keto-friendly bread.
Keto spinach artichoke calzone uses fathead dough to make a doughy base that's both tasty and low-carb. What is fathead dough?
It's a dough made with mozzarella, egg, and low-carb flour such as coconut flour. Fathead dough has an incredible chewiness that's unusual for low-carb baking!
Once you've made your dough, you can pack your calzone pockets with plenty of spinach and artichoke filling. Bake until golden, and serve with a fresh salad for a light lunch, or as an appetizer.
Gnocchi is a type of pasta that's traditionally made from potato and flour, which sounds like one of the worst things for the keto diet!
This low-carb recipe completely transforms the basic gnocchi with ingredients like cream cheese, guar gum, and coconut flour, while still mimicking the pillowy softness of gnocchi.
And let's not forget about the sauce! Pairing fresh spinach with a heaping of garlic and a dollop of sour cream, it's blended until silky smooth and ready to cling to the gnocchi.
There are a lot of meals you might expect to see spinach turn up, from salads to pizzas to barbecues. This is a highly versatile leaf, after all! But where you might not expect to see a heaping of spinach is in your drink!
Spinach can add color and nutrients to your smoothie, making it the perfect thing to whizz up for your morning drink. This keto green smoothie uses avocado, strawberry, and almond milk alongside spinach, but feel free to play around with different fruits and sweeteners.
Final Thoughts
If you're following the keto lifestyle, it's worth having a bag of spinach in either your refrigerator or freezer at all times. This incredible leafy green is rich in nutrients and full of fiber while containing very few carbs! Start adding spinach to your breakfast, lunch, and dinner!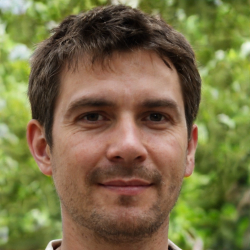 Latest posts by Justin Roberts
(see all)