When it comes to eating a low carb diet like keto, then you may be wondering what kind of food you can enjoy during the summertime.
Fortunately, being restricted to a keto diet does not mean that you have to press the pause button on great tasting food.
There are plenty of wonderful light dishes you can make, from low-maintenance salads to all out Asian inspired meals.
If you are a little stuck when it comes to what to eat, then look no further. Here you will find 15 keto summer recipes to cook today.
We have rounded the best of the best to make sure you enjoy a summer full of marvelous keto safe dishes.
We thought we would start off this list by introducing you to this delicious low carb pizza. It includes using the likes of cauliflower alongside the perfect marriage of tomato and basil.
You might be surprised to hear it includes one of your pizza favorites too: mozzarella. However, it is the pizza dough itself that normally has all the carbs. This is where the cauliflower comes in.
This recipe shows you how to make the best cauliflower dough. To ensure a good mixture of ingredients, invest in a food processor to do the work for you.
If you love eating the classic caesar salad, then you will love this keto friendly recipe. It includes the typical chicken and bacon which are both moist and crispy, along with fresh Romaine lettuce and creamy sauce.
For this tasty dish you will want to use chicken with the skin on, but do make sure it is boneless for the best eating experience.
Don't forget the all important Parmesan cheese too which will add some scrumptious flavoring to the end result.
If a caesar salad is not your thing, then why not try this keto friendly shrimp, avocado and tomato salad?
It has completely different flavors to the above due to including the likes of shrimps, creamy avocado, sweet cherry tomatoes, minced red onion and zesty lime juice, among a few other ingredients.
Melt the butter along with the shrimp to ensure it is all coated well. This creates a delicious buttery shrimp base to the salad.
If a barbeque is on the cards this summer, then you might be wondering what kind of food you can eat. Fortunately, this recipe has got you covered.
Mushrooms are often used in dishes due to their meaty texture and taste. For this reason, mushrooms make a great skewer ingredient.
These mushrooms take on the full umami flavor of soy sauce along with garlic, fresh herbs, and a hint of red chili pepper flakes.
You will be eating these whether it is barbeque time or not!
Noodles are often high in carbs, which is very disappointing seeing as they accompany many delicious recipes.
If you are looking to satisfy your noodle cravings, then you might be interested in this cabbage noodle recipe.
While cabbage noodles are not a like-for-like substitute for noodles, it is a great thing to make and eat.
They are also very simple to make, and are a wonderful ingredient to add with the likes of butter, garlic and pepper.
You can then add the likes of chicken with the cabbage noodles to make a well-rounded dish.
You will never want to eat regular fries again after creating this recipe. It involves making juicy zucchini fries in an almond flour and Parmesan cheese coating.
The turkey burger itself sits on top of a bed of lettuce and red onion, while the slices of goat cheese sit upon the burger. If you are not a fan of goat cheese, then an alternative is strong cheddar cheese.
Don't forget the seasonings of salt and pepper!
These Japanese inspired kingfish lettuce cups might be a little tricky to eat, but they are a delight on the taste buds. It is also very healthy too!
Kingfish is a great type of fish to use because it does not tend to dry out once you mince it. Add some oyster sauce and mirin and you will be swimming in umami flavors.
If you can find it, top it with tonkatsu sauce, though any other type of barbeque sauce will work just as well.
This recipe involves placing lots of veggies and seasoning into aluminum foil 'packets' and then serving it. It really is that easy to make, yet it looks more complex to put together.
While you can use dried herbs, this recipe takes advantage of the fresh flavors of rosemary and oregano. You will definitely taste the difference in the final result.
This dairy and pasta free carbonara is the stuff of dreams. You might not even want to go back to the regular stuff – it is that delicious.
Zucchini is used in place of the pasta, and to make it creamy coconut cream or milk is added. While you do not have to add crushed red pepper, it does add a wonderful heat to the whole dish.
This recipe also uses nutritional yeast. It is a good option due to it adding a cheesy flavor to the sauce.
How does someone on a keto diet eat hot dog buns, we hear you ask? Well, take a look at this recipe and you will find out.
It involves making your own buns with almond flour. While it might seem intimidating to make your own hot dog buns, it does mean a low carb version and you get to indulge in this delightful summer treat.
Gazpacho is a wonderful light summertime dish. It also can be eaten on a keto diet, especially this wonderful recipe.
It is full of nutritious and fresh ingredients such as tomatoes, red bell pepper, cucumber, basil and ground black pepper.
This is the perfect light lunch on a particularly hot afternoon.
If you are a lover of Thai dishes, then you will love this keto friendly recipe. You might notice they include noodles which are usually a no-go – however, these are shiritaki noodles and they are low in carbs.
This recipe includes a whole host of flavors, from cilantro, chicken and flaked almonds, to red cabbage, lime juice and spring onions.
The best option is to go with skinless and boneless chicken thighs to make preparation of the dish easier.
Another summer favorite is a burger. While you will not be eating the buns of a burger, you can eat them deconstructed. Plus, this type of recipe can look very appetizing when served which is sure to wow your guests during a barbeque.
You will need the likes of bacon, jalapenos and cheddar cheese to make this wonderful show stopper.
Once you have created the bacon wrapped burgers, place them on an unusual serving plate for extra wow factor.
Who does not love a potato salad? Unsurprisingly, you can make this popular sidekick dish keto friendly. However, this potato salad has extra textures and crunch to make it even more appealing.
It includes using cauliflower alongside mayonnaise. However, you will want to make sure that you find a low fat and low sugar mayo. If you can, it will be best to find a sugar free mayo or even make your own.
Add in some meaty bacon for extra salty flavors, as well as chives to top it all off. You will be in heaven with this summertime dish.
Lastly, we come to this absolute dream of a dish: a lemon and garlic butter chicken with green beans, all made in a skillet.
It is not only amazing to eat, but it roughly takes around 25 minutes to put together. It includes nourishing ingredients that are all low carb and keto friendly.
It is best to use both skinless and boneless chicken for this recipe. You will want to add both lemon and chicken stock to create a wonderful meaty and zesty flavor.
Final Thoughts
If you are currently on a low carb diet like keto, then you may be wondering what delicious food you can eat during the summer months. Fortunately there are many different recipes for you to try.
Summer is a wonderful time to indulge in fresh veggies and tasty flavors. Chicken is always a great option, but that does not mean you have to eat it plain. There are plenty of recipes above that help you to create a delicious chicken dish.
If you want to see more recipe ideas, whether keto or not, then check out the rest of the website for more inspiration.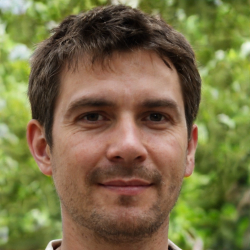 Latest posts by Justin Roberts
(see all)