Football is a pretty big part of the Super Bowl, but let's be honest — it's really all about the food. A Super Bowl party is the perfect opportunity to break out all your favorite crowd-pleaser recipes.
You need food that's big on flavor, easy to eat one-handed, and can keep you going through the commercials and the halftime show.
But what do you do if you're on the keto diet? Removing carb-heavy foods won't ruin your Super Bowl party.
Instead, this is a chance to get creative. Think of new ways to serve your favorite flavors, or try some experimental recipes!
In this guide, we've rounded up 15 of our favorite keto Super Bowl recipes, for a game day party your guests will love.
We'll warn you in advance that these bacon guac bombs are completely addictive.
You can make them a few days before your party and keep them sealed in the refrigerator, but only do this if you have good impulse control! Otherwise, you'll have none left for the big game.
The bombs are made by rolling a creamy avocado mixture in chopped pieces of fried bacon.
Use an ice cream scoop to create perfectly sized guac bombs every time, and to ensure consistency across your make.
Why not add a touch of the Mediterranean to your Super Bowl party? These Greek meatballs are super easy to make, and they're a refreshing addition to your game day spread.
The tzatziki sauce is also keto-friendly and the best friend of these delicious meatballs. It uses coconut milk as the base, for a fresh new take on a classic sauce.
Don't let the long list of ingredients intimidate you. This recipe is surprisingly simple, and all those ingredients come together to create a complex mix of flavors.
The base for these keto nachos is essentially cheese, shredded and baked until it forms a thin and crispy chip.
You'll need to watch them carefully in the oven, to prevent the edges from burning, but the basic recipe is practically foolproof.
With your nachos made, it's time to load up your toppings. This recipe recommends mixing cooked chicken with avocado, tomatoes, onions, and spices — all ingredients you're likely to have on hand!
Keto nachos are great for making at home, but they're also perfect for a potluck.
The traditional Super Bowl party goes heavy on the carbs, which is something you want to avoid with the keto lifestyle. But that doesn't mean you have to sacrifice your favorite foods.
This keto cheese garlic bread is mouth-wateringly good, keto-friendly, and sure to please a crowd.
So, how do you make keto bread dough? The base for this garlic bread is essentially a combination of mozzarella and almond flour (with a few extra additions).
This is then flavored with herbs, cheese, and, of course, lots of garlic. Bake, top with more cheese, and serve with your dip and meatballs.
There's good news for keto followers who love a bit of heat — Frank's hot sauce is keto-friendly! This means you can make buffalo chicken dip just the way you like it, which is packed with fire.
This easy buffalo chicken dip comes together in under 30 minutes, with minimal hands-on time. Use pre-cooked rotisserie chicken to save time and effort, without affecting the flavor.
Serve your buffalo chicken dip with sliced vegetables such as celery, bell peppers, and cucumber, or with keto-friendly crackers.
Everyone comes to a Super Bowl party expecting dip, which means they need something they can dip into their dip.
The obvious keto-friendly choice is lots of sliced veggies because you need to steer clear of potato-heavy options.
Which is why we love this zucchini chip recipe. It's an easy low-carb alternative to the potato chip. All you need to do is slice your zucchini, toss them in olive oil and seasoning, and bake.
You'll then have the perfect crispy base for delivering dip to mouth while you keep your eyes on the game.
There's a little more prep involved for these keto Philly cheesesteak sliders. You'll need to make a batch of keto rolls before you get started on your sliders, but it's so worth the effort.
The good news is, you can make the rolls a day or two in advance. Just make sure you warm them through before assembling your sliders.
Alternatively, you can make the dough the day before, and bake it just before the party starts.
Load your warm rolls with a mixture of shaved ribeye, bell pepper, and provolone cheese, for a delicious addition to any game day.
You'll want to create a vat of this sausage cheese dip because it's almost guaranteed to be the hit of your Super Bowl party.
And as it needs just 5 ingredients and 25 minutes to cook, you won't mind whipping up a big batch!
All you need to make this crowd-favorite dip is Italian sausage, diced tomatoes, jalapenos, cream cheese, and cheddar cheese.
Brown the sausage in a large skillet, then stir through the tomatoes and jalapenos and simmer. Then you just need to mix through the cheese, wait for it to turn to gooey goodness (about 5 minutes), and serve!
There's a really surprising ingredient to these crab cakes that makes the recipe keto-friendly — pork rinds.
These are blitzed and crushed into loose dust, which is used to hold the crab cakes together. You can't taste the pork rinds, but they ensure your crab cakes won't fall apart in your hands.
Once you've mixed your crab cake patties, leave them to chill in the freezer. This will help them hold their shape when fried.
Serve with a keto take on yum yum sauce, for an unexpected addition to your Super Bowl party.
Inspired by Chinese takeout dishes, these General Tso's meatballs are a delectable mixture of sweet and spicy.
The meatballs are formed using almond flour and egg, which helps bind the meat without adding lots of carbs.
Once cooked, the meatballs are tossed in a keto-friendly General Tso's sauce. Serve on skewers, for fuss-free snacking.
These meatballs taste surprisingly good cold, so you can make them early in the day, and leave them to chill while you get on with the rest of the party.
Is it a Super Bowl party without jalapeno poppers? These iconic snacks are perfect for game day and are very easy to make for a keto lifestyle.
Start by slicing your jalapenos in half, and scraping away the seeds and membranes. You then pack the jalapeno with cream cheese, cheddar cheese, garlic powder, and onion powder.
If that wasn't drool-worthy enough, finish by wrapping the poppers with bacon, and cooking them in the air fryer.
If you've been following keto for a little while, then you're probably aware of the radish hack. Essentially, if you slice and cook radishes just right, they basically become potatoes but without the carbs.
Sliced thin and tossed with extra virgin olive oil and seasonings, cook the radishes until you have crisp edges that will make the perfect scoop for your dip.
You can play around with the seasonings, to make new versions of your favorite faux-tato chip.
If you're going to have a Super Bowl party, you need to have buffalo wings. In the classic buffalo wing recipe, the wings would be tossed in flour before frying, which makes them delightfully crispy, but also a no-go for the keto diet.
But you don't need that flour to make good buffalo wings, as this recipe proves! Instead, just grill your wings to perfection, and toss them in your pre-prepared buffalo sauce. If the weather isn't quite ready for grilling, you can bake the wings instead.
Keto "mac" and cheese bites are finger foods with a difference. Instead of pasta shapes, these bites are made with chopped cauliflower. This gives the "mac" and cheese some bite and body, without adding carbs.
The addition of smoked sausage is also a genius move. It gives a huge amount of flavor with minimal effort, which is what you need for a Super Bowl snack.
This recipe is a crowd-pleaser (even the kids will love it) and the hidden veggies can be your little secret.
This keto spinach artichoke dip is so good that you won't even miss the chips. And it's so easy to make!
You simply need to mix all the ingredients and bake until the cheese has melted. It can keep in the refrigerator for around 3 days, but trust us — you won't have any leftovers.
Serve with fresh sliced veggies, keto-friendly crackers, and the faux-tato chips you made earlier!
Final Thoughts
The perfect Super Bowl party has lots of crowd-pleasing foods that are easy to eat without taking your eye off the game.
There are plenty of keto-friendly Super Bowl foods you can have a go at making, from meatballs to jalapeno poppers to your favorite dips.
And clever substitutions mean you don't have to miss out on the classics. Try zucchini chips and faux-tatoes as a replacement for your favorite chips!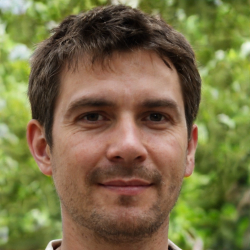 Latest posts by Justin Roberts
(see all)