Tomato soup is a timeless classic that can be enjoyed by everyone. But if you're following a keto diet, finding recipes can be tricky.
Fortunately, there are plenty of delicious and easy-to-make keto tomato soup recipes that will make eating healthily enjoyable.
This classic combination of tomatoes, basil, and cream makes for a simple yet delicious tomato soup.
All you need are some fresh tomatoes, butter, chicken broth, garlic, heavy cream, and seasoning. Serve it with a dollop of sour cream and some fresh basil for an extra kick of flavor.
Canned tomatoes are blended with shallots and garlic for flavor before being finished with herbs like basil, oregano, and thyme for an easy yet tasty soup everyone will love.
The combination of the ingredients provides robust flavors that don't need any added fats – like butter or cream – to bring out their deliciousness.
The first step to making this delicious low-carb tomato soup in just 15 minutes is to start with a jar of sugar-free marinara sauce. This may not be what you would expect for the base of such an amazing soup, but trust us.
The ingredients in the jar make it perfectly suitable. Some people might even think of a jar of marinara sauce as "cheating" at cooking, but why not use it when it contains all the ingredients and flavors necessary to make a great soup?
With tomatoes, olive oil, onions, salt, garlic, basil, black pepper, and dried oregano all blended into the sauce, you can consider yourself halfway there.
Classic tomato soup is a timeless classic that can be enjoyed year-round. This traditional dish is usually made of tomatoes, black pepper, and either a drizzle of olive oil or a dollop of sour cream.
But it's important to remember that not all tomato-based dishes are keto-friendly. That's why this low-carb version of the classic recipe packs lots of nutrition from high-lycopene tomatoes and chicken stock or broth – while still being just 12 grams net carbs per cup.
In addition to its delicious taste, this versatile soup also contains essential vitamins and minerals to keep your body running on point.
Enjoy this classic keto dish any time for lunch or dinner for nourishment without breaking your diet.
When the cold weather hits, nothing beats a steaming bowl of homemade keto tomato soup.
Not only is this classic comfort food devoid of added sugars but it is even considered compatible with a low-carb, ketogenic diet.
Most people are surprised to learn that tomatoes are an accepted part of their meal regimen, due to the misconception that tomatoes contain high amounts of carbohydrates and sugar.
However, these fruits contain relatively low levels of both carbs and sugars.
Soup is one of our favorite meals. It's comforting, delicious, and often really easy to make. But there are those days when we're too tired or busy to prepare dinner from scratch.
That's why it's great to keep a few quarts of soup in the pantry – ready to be warmed up and served at a moment's notice.
This shortcut worked perfectly; we had delicious soup in under fifteen minutes thanks to some pantry staples.
This vegan tomato soup is sure to tantalize your taste buds. It's quick and easy to make, with a prep time of just 5 minutes, and a cook time of 10 minutes. The total time spent making this delicious soup comes in at 15 minutes.
The recipe yields 4 ½ cups, which will feed up to 6 people, so it's the perfect size for either feeding a family or having leftovers around for days.
This particular vegan soup recipe uses coconut milk as its base, along with ginger and turmeric for flavor.
All these ingredients come together, yielding an aromatic soup that is both creamy and sharp yet slightly sweet all at the same time.
Today, we present a delicious creamy keto low-carb tomato bisque recipe, guaranteed to fight off the winter blues in style.
This creamy tomato soup is made with a blend of spices, tomato paste, coconut milk, veggies, and stock. It comes together in a matter of minutes and kicks cozy, comforting vibes up a notch.
In addition, we added heavy cream to give my tomato bisque some richness and body while maintaining its keto-friendly nature.
This creamy roasted tomato avocado bisque is a delicious and healthy recipe that does not contain dairy, making it perfect for vegetarians or those with lactose intolerance. It has a rich flavor that comes from tomatoes, avocados and herbs.
Along with being extremely flavorful, this bisque also has many nutritional benefits, as it is low-carb and paleo-friendly. The star of this dish is the tomatoes.
To make sure they have the fully-developed flavor you want in a bisque, select fresh tomatoes that are more red than orange.
When the tomatoes are roasted, the key to unlocking all of their goodness is to ensure they are cooked until they are really soft. As they cook, be sure to stir often to prevent any burning.
This creamy keto tomato soup will have you craving some comfort food. The richness of the cream combined with the sweet and slightly tangy flavor of the tomatoes create a dish that will surely become a favorite in no time.
This recipe utilizes thick-cut bacon, heavy cream, and fire-roasted tomatoes to achieve the perfect flavor combination. The ingredients are all keto-friendly, so it won't break your ketosis diet plan.
Adding diced onion for extra texture and flavor takes this soup over the edge.
Making a creamy tomato soup may seem like an intimidating task, but with some fresh basil and cream cheese, it's actually quite simple.
This classic dish is perfect for those cold days when you want something comforting.
You can add any other ingredients of your choice to make the soup even more flavorful – for example, some garlic and oregano will add extra complexity to the flavor.
Serve with crusty bread on the side for dipping or croutons on top for crunch. With these simple steps, you'll have a delicious, creamy tomato soup that will warm your soul.
With the changing of seasons, there is nothing as comforting and delicious as a warm bowl of soup.
One of our go-to recipes, when we're looking for something cozy and keto-friendly on a chilly evening, is this amazing low-carb roasted tomato soup.
Serve it with some crunchy croutons or crackers for extra texture, or try pairing it with some pan-fried breaded chicken tenders for a complete meal. This easy and flavorful recipe will soon become one of your favorite winter traditions.
That classic combination of grilled cheese and tomato soup is truly something special and has become one of the all-time favorite comfort foods out there.
We enjoy adding a delicious twist to this classic combination by using ketogenic-friendly ingredients and a unique type of cheese – Halloumi.
This is a tasty yet crunchy grilled cheese sandwich complimented by an equally yummy creamy tomato soup.
Taco and tomato soup is a delicious one-pot meal that can be enjoyed any day of the week. This delicious soup is made up of 8 easy to find ingredients and can come together in just minutes.
Onion adds flavor to the dish and can be substituted with onion flakes or powder if desired.
Furthermore, garlic adds a lot of flavor and aroma to the dish, although it is possible to substitute this with garlic powder if need be.
This creamy slow-cooker mozzarella tomato soup is the perfect comfort meal for when you need something quick and easy to whip up.
With only 15 minutes of prep time, this tasty soup can be prepared in your crock-pot and will leave your family's mouths watering in no time.
The combination of ripe tomatoes, mozzarella cheese, basil, and garlic brings out rich flavors that make this Keto-friendly recipe even more satisfying.
This slow-cooker meal has a cooking time of about 3 hours, making it an ideal dinner option for busy days.
This creamy white bean and tomato soup is the perfect balance of earthy and creamy flavors.
The fresh thyme adds a hint of warmth, while the carrots give this soup an added depth that sets it apart from other vegan soups.
Combined with rich and hearty white beans, this warm and comforting soup is full of deliciously wholesome richness.
Final Thoughts
These 15 delicious Keto tomato soup recipes are perfect for anyone following a low-carb diet and looking for new ways to enjoy the classic comfort food.
Whether you're in search of a quick and easy meal or something more indulgent, there's something here that is sure to please any palate.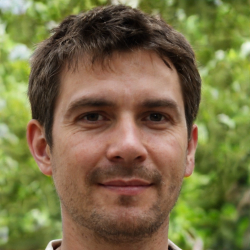 Latest posts by Justin Roberts
(see all)