Tuna is one of the most delicious types of fish there is, and it's also packed with protein and other health benefits. It also contains no carbohydrates, which makes it the perfect food for followers of the low-carb keto diet.
In our delicious guide below, we've got 15 marvelous keto tuna recipes for you to cook today. Whatever you like with your tuna, whether it's a healthy salad or a filling casserole, you're sure to find recipes you simply love. Read on!
15 Marvelous Keto Tuna Recipes To Cook Today
We're beginning our list with a fantastic keto-friendly dish that's a great pick for a family meal, thanks to its filling contents and wide variety of flavors.
Even better, it takes just 30 minutes to make, so it's the perfect choice for a last minute family dinner on a busy weeknight.
The tuna gives the casserole a delicious, nutritious seafood flavor that will make your mouth water. Meanwhile, the casserole also contains shredded gruyere cheese, which helps to make it all relatively creamy and cheesy.
Additionally, cayenne pepper is added to give the cheesy tuna casserole a hint of spiciness. If you don't like spicy food, simply don't include it!
The perfect lunchtime meal, this toasted cheese sandwich with a seafood twist offers a perfect blend of crispy bread and gooey topping. Even better, this recipe provides a tuna melt that's low in carbs and keto-friendly.
For the bread, you'll need keto-friendly bread. After that, there are very few ingredients, making this an incredibly quick lunch to throw together!
For the tuna contents, you'll be using a delicious tuna salad mix. Meanwhile, the perfectly gooey cheese part of the sandwich comes from shredded cheddar cheese, which is then melted to perfection thanks to broiling or grilling.
Everybody loves a good salad, because they're incredibly easy to make, yet packed with healthiness and vibrant flavors. This delicious tuna salad is keto-friendly, with just 1.5 net carbs in each serving, and it's full of healthy fats too. Perfect for keto!
The salad uses a mixture of tuna in water and tuna in olive oil, giving you the best of both worlds when it comes to the seafood.
Meanwhile, cherry tomatoes and celery provide crunchy healthiness, and red onion and dill give it extra flavor. Additionally, Dijon mustard gives the salad a slightly sharp kick, and a little lemon juice gives it a hint of citrus.
Sushi rolls are a staple of Japanese cuisine, and they're extremely easy to make! The perfect finger-food that will keep you coming back for more, these filling treats are keto-friendly and low in carbs.
Though the recipe also tells you how to make salmon avocado sushi rolls (which you'll want to try too!), we'll focus on the spicy tuna sushi rolls for now.
They use very few ingredients, and their spiciness comes from the inclusion of a tablespoon of sriracha. Not hot enough? You can add some chili oil too!
Another fantastic type of tuna bite-sized treat, these tuna cakes (also known as tuna patties) are a great keto-friendly meal to whip up for a tasty, quick dinner.
Brimming with delicious flavors, these tuna cakes may not require many ingredients, but they're full of variety. Besides the delicious tuna, ingredients include minced onion, eggs, salt and pepper, fresh herbs, and others.
In addition to those, lemon zest adds a hint of sharp citrus to the cake, and low-carb mayonnaise brings extra eggy goodness. 
This next keto-friendly recipe is essentially a cheesier version of the tuna casserole that we covered earlier, making it a perfect dish for cheese lovers to make!
How cheesy is it? Well, you'll need both a batch of keto cheese sauce, as well as plenty of grated cheese on top of that.
Meanwhile, the mornay casserole also includes broccoli florets to give it some crisp, green healthiness. Finally, you need the tuna. That's right, this recipe only requires 4 ingredients!
Another fantastic keto-friendly tuna salad, this dish may not have as many greens and vegetables as you might expect, but it is packed with plenty of flavor.
For example, the salad brilliantly blends tasty tuna with crispy, rich bacon, giving you the perfect combination of seafood and meat.
In addition to that, a chopped boil egg adds protein and additional richness. Meanwhile, sour cream, mayonnaise, and Dijon mustard make the salad extra smooth and silky, bringing sour and sharp tastes too.
A great way to spruce up your keto-friendly tuna salad is by serving it in super-healthy lettuce cups, giving you a double dose of healthiness and greens.
These are almost like tortilla wraps, in a sense, with a delicious filling housed between a crisp shell. However, in this case the shell is brilliantly crisp lettuce!
As for the tuna salad filling, it contains ingredients liker dill pickles, chopped chives, and Dijon mustard (for a kick of sharp, relatively spicy flavor). Additionally, you can serve it with avocado slices if you want some extra healthiness. 
Our next keto-friendly tuna recipe is a brilliantly cheesy twist on the tuna cakes that we looked at earlier. These are low in carbs and super easy to make, taking just 5 minutes to prepare and 15 minutes to cook.
The addition of shredded cheddar cheese to these tuna cakes really makes a difference, because the cheese provides a brilliant contrast with the delicious seafood. Additionally, it makes the cakes a little more gooey, making them truly melt in your mouth.
We looked at keto-friendly tuna melts earlier, with their fantastic blend of crispy toast and gooey cheese and tuna. What if you mix it up a bit though, adding a dessert-like twist? That's where the tuna melt chaffles come in.
What is a chaffle? A chaffle is a waffle that's been made with cheese and eggs, turning a dessert classic into something a bit more savory – but no less delicious.
Naturally, you'll need a waffle maker to make these tuna melt chaffles, but it's worth it. 
Another creative (and pretty adorable!) keto-friendly dish, this recipe involves making little pickle boats that are filled with a delicious mix of flaked tuna and sugar-free mayonnaise.
As you can imagine, these are incredibly quick and easy to throw together, taking just 5 minutes to prepare – and requiring no cooking time. 
For the pickle boat fillings, you'll not only be using tuna and mayonnaise, but dill and salt and pepper too. They all go together to create a fishy, smooth filling that contrasts perfectly with the crisp crunch of the pickles. 
This next recipe is another great twist on the keto-friendly tuna melt, this time turning into muffin cups for a fantastic, finger-food snack treat. Better still, they're low in carbs – which is useful, because you'll be coming back for plenty more!
These tuna melt muffins are especially cheesy, thanks to the addition of two different types of shredded cheese in the ingredients: pepper jack and sharp cheddar.
Additionally, the muffin cups have a slightly spicy edge, thanks to the addition of sliced jalapenos! If you love a spicy treat, then this keto recipe is for you.
All of our keto recipes so far have involved canned tuna, but this one uses full-on tuna steaks. Delicious! Better still, the steaks are covered in a fantastic homemade avocado cucumber salsa that's rich with color and flavor. 
The avocado cucumber salsa is made with (you guessed it!) avocado and cucumber, but also tomatoes, making it extra healthy and refreshing.
These are all mixed with cilantro, lime juice, salt, and garlic, with the final result being a homemade salsa you'll want to make for other dishes too.
It may not be a food that's ever occurred to you, but you can make a delicious tuna "bread" that's keto-friendly and low in carbs! Even better, it takes just 4 ingredients. However, you'll need a handheld mixer!
A tin of tuna, an egg, some apple cider vinegar, and a little bicarbonate of soda are all blitzed together with the mixer, then poured onto a microwave tray. The mixture is cooked for 3 minutes – and voila! You've got a delicious side of tuna bread.
Our final pick are these keto-friendly tune tacos, which use lettuce leaves as their shell.
These aren't the only healthy ingredients, though, because the recipe also uses cherry tomato toppings, red onion, and spinach to give you a flavorful filling that's also good for you.
Final Thoughts
Tuna contains no carbs, making it perfect for the low-carb keto diet. There are loads of keto tuna dishes you can make – use our list!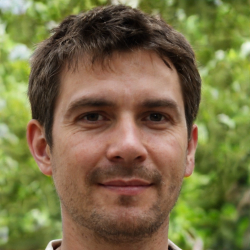 Latest posts by Justin Roberts
(see all)