If you've been following the keto diet for a while, then you've probably already been faced with some misinformation about low carb living.
For example, many people who don't understand the diet properly will presume that avid keto eaters only consume bacon and eggs.
Although we wouldn't complain if this really were the case, it's simply not true. 
In fact, the keto diet can be one of the healthiest diets out there, and encourages eating lots of green vegetables, and lean protein.
There are thousands upon thousands of tasty vegetable based keto dishes out there in fact, making it difficult to sift through them all. 
Thankfully, that's where we come in. Below, we've compiled a list of what we believe to be some of the very best keto vegetable recipes on the whole of the internet. 
To find some inspiration for your next weeknight meal, simply keep reading below, as we take a closer look. 
As the weather begins to grow warmer outside, we find ourselves reaching more and more for fresh, salad based recipes.
We truly think that this keto broccoli salad is one of the best that we've come across on our hunt for vegetable based recipes. 
It's incredibly fresh, healthy, and packed with plenty of delicate flavors. In order to make this even more flavorful, why not fry up some bacon pieces and sprinkle them over the surface of the salad, in order to give it a bit of added texture and saltiness.
Layer your salad with plenty of chopped almonds too, in order to give it a subtle nutty taste. This dish is incredibly easy to make, and doesn't require any baking. 
If you've been following the keto diet for a while, then you'll know that cauliflower is one of your best friends when it comes to weight loss.
In fact, one cup of cauliflower contains just 2.7 grams of net carbs. This means that you can eat lots of it without forgoing your diet. 
If you want to get creative with your cauliflower however, and want to make something other than mash or rice, then we'd recommend that you take a look at this fried cauliflower recipe. 
It shows you how to make a crispy batter from almond flour that tastes just as good as the real thing, if not better, because it's loaded with parmesan cheese.
After you've done this, you simply fix them onto your cauliflower, then fry them up in the pan with lots of oil. 
This is a super luxurious dish, and would make a great snack, lunch, or side dish. Enjoy eating these with some sour cream dip, or salsa on the side. 
If somebody were to ask us what our favorite salad was, then we'd simply have to say caprese.
This Italian salad is an absolute classic, and is incredibly rich and decadent. After all, one of the main components of this salad is mozzarella cheese, so what's not to love? 
This recipe puts a twist on this classic, and whilst it still uses mozzarella and tomato at the base, it also throws some grilled zucchini into the mix.
The subtle flavor of the zucchini works perfectly here, and because it has such a subtle flavor, it's not too overpowering. 
It provides a little bit of added texture to the salad, and is great for throwing in if you're feeling a little bit hungrier than usual. 
A survey recently said that brussel sprouts, despite their poor reputation, are actually one of the most beloved vegetables the world over.
This isn't hard to see why, especially since they're considered such a staple when it comes to the holidays. 
If you want to create a brussel sprout recipe that's a little bit different, then why not try this Asian based variety.
It uses lots of aromatic herbs and spices to give it an incredibly fresh and flavorful taste. 
In addition to this, the brussel sprouts are loaded with cream cheese before being baked, so the dish is incredibly moist and creamy. 
You can whip this one up as an easy side dish, or you can even have it as a main with some cauliflower rice on the side. Either way, you're guaranteed to love this delicious bake. 
We bet that when many of you first began the keto diet, you thought that you'd have to give up some of your most beloved carb based dishes.
One of the country's most popular carb based bakes is, of course, mac and cheese. But, unfortunately, it's loaded with carbohydrates as a result of the pasta. 
There is, however, a simple alternative that allows you to still enjoy this tasty dinner.
All you have to do is replace the regular macaroni pasta with some cauliflower instead. This dish is incredibly thick, creamy, cheesy, and delicious. 
Because the sauce is so darned good, we promise that you won't miss the traditional pasta one bit. Make this in a large batch so that the whole family can enjoy it. 
If you're looking for a super easy and healthy lunchtime snack to whip up in a flash, then please allow us to introduce you to these delicious spinach and artichoke stuffed peppers.
These are great for when you don't have very much time on your hands, and just involves cleaning out the peppers and stuffing them with the vegetables of your choice. 
After you've done this, you can go ahead and load them up with lots of tangy cheddar cheese, which makes the entire thing taste amazing after it's been baked in the oven. 
If you're looking to get more greens into your diet, but still want to make sure that they're as tasty and indulgent as possible, then we'd suggest that you take a look at this cheesy baked asparagus recipe. 
It shows you how to bake your asparagus stems until they're as tender and as juicy as possible.
After you've placed them in your ovenproof dish, you can then go ahead and load them up with lots and lots of ooey gooey cheese. 
This recipe can provide you with the perfect side dish for almost any meal. And the best thing is that it's so simple and easy to make. 
From time to time, whether you're following a low carb diet or not, we all get the craving for bread. But just because you're keto, this doesn't mean that you too can't indulge in this tasty food.
There are lots of alternative bread recipes out there, but many of them fall flat. 
Thankfully though, we think that we've come across a recipe that will help to curb all of your bread based cravings.
This cheesy cauliflower bread recipe boasts everything that we adore. It's packed full of flavor, it's very dense yet soft, and when you pull it apart, you can see the strings of cheese packed inside. 
This bread is super easy to make too, so don't be put off if you think that this is super elaborate, because it's not.
We think that this cheesy cauli bread would make the perfect accompaniment to some keto based curries, or stews. 
If you're looking for one of the healthiest, and the easiest recipe to prepare on our entire list, then you have to take a look at this one.
This ketogenic baked egg and avocado recipe is just what it says on the tin. 
All you'll need in order to make this recipe is a few key seasonings, as well as zucchini, eggs, and avocado sliced into sections. 
All of the fried eggs in this recipe sit upon a bed of 'zoodles'. But, what are zoodles, we hear you ask? Well, put quite simply, they're zucchinis that have been cut in the shape of noodles.
If you've never done this before, then don't worry, it's incredibly easy, and this recipe shows you how to get them perfect each time. 
This recipe is perfect for whipping up for either breakfast or lunch. It also looks super aesthetically pleasing, so be sure to take a photograph after!
Final Thoughts
To sum up, the keto diet is in no way limited to meat based dishes, as there are thousands and thousands of low carb vegetable recipes out there. To find some inspiration, simply read our list above.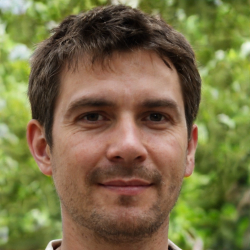 Latest posts by Justin Roberts
(see all)