When thinking of what ingredients to use as part of a nutritious and hearty breakfast meal that stays in line with a paleo diet, many people will resort to eggs and not much else, and while they are certainly very healthy and packed full of protein, there are so many more fun and exciting breakfast recipes out there that you can whip up. 
So that you can start off your day the right way, we've compiled 15 of the most delicious and refreshing paleo breakfast recipes that you can make for yourself that are all guaranteed to encourage you to get out of bed in the morning, no matter how long the day ahead might be. 
If you've never had the pleasure of trying a shakshuka for yourself, it is a fruity dish packed full of veggies that tastes incredibly refreshing and is topped off with some paprika and cayenne pepper to elevate the spiciness just a little bit without it being too strong.
While shakshuka usually takes a while to prepare, this recipe only uses the ingredients that are seen as necessary and can be made in 30 minutes at most. 
This jam recipe manages to strike the perfect balance between being creamy and nutty, making it a real treat to wake up to in the morning, and the best part is it can be made with just 3 ingredients; chia seeds, vanilla extract, and a mixture of multiple juicy fresh fruits. 
Strawberries tend to be the best fruit to pair with jam since it enhances the overall sweetness tremendously, however, cherries will also work well at making this dish as mouth-watering as possible. 
If you like having a good amount of protein-packed meat in your breakfast meal, this delightful frittata recipe includes not only grass-fed breakfast sausages, but also diced sweet potatoes to make the exterior soft enough to bite into so that you can easily tuck into the meaty core at the center.
If you're someone with a bit of a sweet tooth, you need to try this paleo granola recipe which combines a delicious medley of ingredients to make a nutty and crunchy breakfast treat full of nutrients and protein (see also "Paleo Pecan Pie Recipes"). 
The raw pumpkin seeds are what really steal the show here, providing a crunchy texture and zesty flavor to the entire dish, but you also can't forget about the honey which makes all the other ingredients just a little sweeter, making for an explosion of flavor with each and every bite. 
Many of us love nothing more than a warm and cozy cup of coffee in the morning to boost our cortisol levels and get us prepared for the day ahead, so it's never a bad idea to change things up and try preparing a coffee cake instead. 
The vanilla and maple syrup help to keep the cake moist and sweet, making it a sheer delight to bite into and the perfect way to start the day. 
Cassava flour is an ingredient that pops up in many paleo recipes, especially in baked goods where it provides a crumbly and chewy texture that works so well with different types of cakes, cookies, and brownies. 
The brownies in this recipe are also packed with a warm and creamy filling of cocoa powder and coconut ghee which make these bite-size snacks incredibly appetizing and an excellent breakfast option when you want something with a warm and creamy flavor to sink your teeth into.
The beauty of this nutritious porridge recipe is that there are so many delicious options you can choose as the toppings, but one topping that is essential to include is caramelized bananas since not only are they packed full of nutrients, but they also help to even out the crunchiness of the cashews and pecans. 
While many of us are accustomed to burritos being packed full of spicy meat and white rice, you can actually make them a lot healthier and more suitable as a breakfast option by simply switching out a few of the ingredients, just like in this recipe.
The burritos are actually made by heating up a sweet potato in the microwave before then scooping out the insides and stuffing it with shredded chicken, cauliflower rice, and a handful of fresh cilantro to help make the overall taste and texture as refreshing as possible. 
Light, creamy, and the perfect juicy breakfast that you can guarantee the whole family will enjoy, this recipe only requires 5 ingredients with the main stars of the show being the fresh strawberries and chia seeds which make this breakfast pudding a little more nutty and crunchy in its texture. 
Since you will need a few hours for the ingredients to rest and mix together, it's a good idea to make this breakfast treat the night before and then keep it in the refrigerator so that it's cool and ready to enjoy when you wake up.
Banana bread is one of those ingredients that can often take a little bit of extra time to prepare, but it's so worth it in the end when you can finally tuck into the rich and creamy texture of this popular food, especially when you glaze it over with coconut yogurt and maple syrup like in this recipe. 
If you or the kids can't get enough of the sweet and sensational taste of the banana, it's always worth adding a few chopped bananas over the top of the bread, especially since it raises the nutritional value even higher. 
Not only are these small and easy-to-make bowls of nutritional goodness perfect as a breakfast option, but they are also a great meal to whip up after a workout since they are packed full of protein and a plethora of other beneficial nutrients.
While the choice of milk is entirely up to you, we would definitely recommend going with coconut milk since this tends to be just a little bit thicker, and if you want the ingredients to be as juicy as possible, consider freezing your fruits of choice before mixing them into the recipe. 
Almond flour biscuits are some of the most versatile snacks you can make since they can be enjoyed at really any time of the day and for any occasion, but what makes them work so well as a breakfast option is that they are incredibly easy to make and have a very light taste to them without ever tasting too dense or overpowering in their flavor. 
This is primarily thanks to the inclusion of honey and kosher salt which work together to grant these biscuits a sweet and slightly bitter taste that is so downright tasty, you can be sure the kids will be asking for seconds after the first bite. 
Breakfast meals tend to be a lot lighter and slightly milder in their overall flavors so that they don't end up being too strong which can put someone in a sour mood for the rest of the day.
With that being said however, if you are in the mood for experimenting with a few different flavors to make something with a little more potency, try out this breakfast bake. 
With sausages, sweet potato, zucchini, and bell peppers all making an appearance, this is essentially a satisfying paleo-friendly breakfast meal that brings together all the fan-favorite breakfast ingredients to create a cocktail of different flavors all packed into one recipe.
It's so important to consume a good amount of protein in the morning since it helps to raise our brain's tyrosine levels which encourages us to stay focused and energized throughout the rest of the day.
While some people will stack their plates full of meaty ingredients and eggs to get their share of protein, you can just as easily create a protein-filled drink, such as this juicy and nutritious green smoothie which is packed full of veggies and nutrients to get you prepared for anything the day throws at you. 
Ready in just 20 minutes and only requiring a handful of ingredients including some ripe bananas and dehydrated strawberries, these crunchy treats are perfect to snack on in the morning when you're someone who doesn't have a big appetite when you get out of bed and just need a little something to enjoy before you head to work which is still tasty and satisfying.
Summary
Don't be one of those people who stick with the classic breakfast combo of sausage and eggs when switching to a paleo diet, instead, try out a few of these delicious and exciting recipes which are all guaranteed to give you the mental and physical boost you need to seize the day.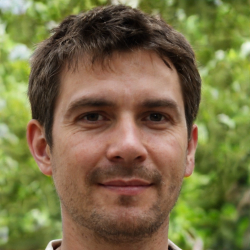 Latest posts by Justin Roberts
(see all)