The paleo diet isn't the easiest of diets to follow. There are a wide range of foods you have to steer clear of and a variety of other hidden ingredients that can trip you up.
However, there's also a huge range of quick, easy, and delicious meals we can make at home that stick to the paleo diet.
When it comes to sticking to foods eaten by early humans, you can't go wrong with vegetables. Vegetables will make up most of your diet, along with meats and fish.
Therefore, you're going to want some tasty vegetable recipes to add to your repertoire. 
A fine example of a quick and easy paleo dinner is soup. Versatile, healthy, and loaded with veggies, we can easily make soup in bulk for the week ahead.
Today, we're going to show you how to make paleo butternut squash soup.
If you want to make a vibrant, fragrant, and delicious soup, keep reading!
Why Is Soup A Good Option For A Paleo Diet?
First of all, why would you want to make soup when following a paleo diet? The main answer to this question is that it's an easy way to stick to your diet.
Vegetables and meats make up a large proportion of the paleo diet and soup are one of the easiest dishes you can make using those ingredients.
In a matter of minutes, you can make a healthy, fresh, and nutrient-rich soup that you can eat for lunch and dinner.
Another great thing about soup is that it's easy to store and prep. You could prep a week's worth of meals in one go. 
Of course, soup is also extremely versatile. You can use almost anything you like to make a hearty bowl of soup.
What Makes This Paleo Butternut Squash Soup Recipe So Good?
So, what makes this paleo butternut squash soup recipe so good?
Well, for starters, this recipe is super healthy. It's packed with some of the essential nutrients and minerals our bodies need to stay healthy. 
Secondly, you don't need many ingredients to make it. In fact, you only need vegetables, chicken stock, and olive oil.
As you can imagine, with such a small ingredient list, this recipe is also very easy to make. 
Finally, despite being dairy-free, this paleo soup recipe also has a delightfully creamy texture.
What Ingredients Do You Need?
This paleo butternut squash soup recipe consists of beautifully roasted vegetables, caramelized butternut squash, and a rich chicken stock broth.
Hearty, hot, and comforting, this cozy bowl of soup contains no dairy or cream, so you don't need to worry about it ruining your paleo diet.
We've listed the ingredients you need to make the soup below!
1 large butternut squash (approximately 2 lbs in weight).
2 large carrots
1 large onion
Garlic
1 medium-sized sweet potato
1 Granny Smith Apple
Olive Oil
Chicken stock
The Addition Of Granny Smith Apple And Sweet Potato
You will have noticed from the ingredients list that we've included sweet potato and Granny Smith Apple in this recipe.
While this may seem like two strange additions, these are our secret ingredients.
Both ingredients add extra flavor to the soup. The sweet potatoes add sweetness and a smoother texture, while the apples bring extra sweetness and some tartness.
How To Make Paleo Butternut Squash Soup: Step By Step
Now you know more about this soup and the ingredients required to make it, let us show you the steps you have to follow to make it.
We've produced a step-by-step guide that will help you make the most amazing paleo butternut squash soup!
1. Before you do anything else, preheat your oven to 425°F. Then, cover a rimmed baking sheet with a piece of parchment paper.
2. After that, cut the butternut squash, onion, and apples in half and place them on the baking sheet with three carrots, a medium-sized sweet potato, and garlic. Before putting the sheet in the oven, drizzle the veggies with olive oil. You can then place the sheet in the oven.
3. After approximately 30 minutes of roasting, or when they become caramelized and soft, lift the garlic and apple out of the oven. Flip the sweet potato and carrots.
4. After another 15 minutes of roasting, lift the sweet potato and the carrots out of the oven too, but leave the butternut squash and onion for another 15 minutes.
5. Once 60 minutes of roasting have passed, lift the onion and butternut squash out of the oven too. 
6. It's now time to blend the vegetables. To blend the veggies, add the apple first with the roasted carrots. Next, squeeze in the garlic.
Before adding the sweet potato, remove its skin. Finally, scoop out the butternut squash flesh and throw it in the blender.
7. You can now add your chicken stock to the blender too. We recommend adding 2 cups so that you don't overfill the blender.
8. Next, set the blender to a medium spin and blend the ingredients for 60 to 90 seconds or until completely pureed.
9. Once blended, transfer the soup from the blender to a soup pot. Place the soup pot on the stove and add 2 more cups of chicken stock. You can now bring the soup to a simmer. 
10. Cook the soup until it reaches your desired consistency. At this point, you can add salt and pepper if you wish.
11. Ready to serve! You can now serve your soup warm or let it cool before pouring it into an airtight container. 
Storing Your Paleo Butternut Squash Soup
One of the greatest things about this soup recipe is how easy it is to store. You can easily store the soup in an airtight container.
When it comes to using the soup throughout the week, the airtight container will keep it fresh for at least 5 days. However, you must keep it in the refrigerator.
You can also keep the container in the freezer for up to 6 months.
Final Thoughts
Now you have this paleo butternut squash soup recipe at your disposal, you should be able to make a fresh, hearty, healthy, quick, and easy paleo-friendly soup that will fill you up. 
This soup is easily one of the best paleo soups you can make. It's full of flavor, vibrant, and super easy to make in bulk. You only need basic ingredients and it can be stored for up to 6 months. 
What's not to like? All that's left to do now is for you to buy the ingredients, make the soup, and give it a try. We already know you'll love it!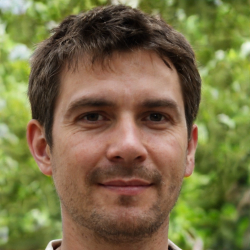 Latest posts by Justin Roberts
(see all)