Sticking to a diet can often be incredibly difficult, especially because of the limits it places on what we are allowed to eat on a daily basis.
Some diets impose heavy restrictions that can often be very difficult to keep up with, and that can make it very difficult to host a social gathering while still sticking strictly to your diet. 
One diet in particular, the paleo diet, presents a significant challenge to social gatherings because it limits the food options to best resemble the kinds of foods that our ancient ancestors would have thrived on, as it is believed to significantly reduce the risk of lifestyle diseases like heart disease and obesity.
Luckily, if you are on such a diet, and you are about to host a social function, you need not worry because today we are going to show you 15 fantastic recipes that prove that amazing party food can still be made while sticking strictly to the paleo diet (see also "Amazing Paleo Pizza Recipes")!
The combination of butternut squash and Italian sausage is surprisingly effective.
The butternut squash provides a certain creamy and sweet taste that lights up the palette, while the Italian sausage helps to provide a hit of savory flavor that contrasts with the sweetness in a magical way to create a flavor medley in the mouth! 
The kale adds a little bit of extra texture and plenty of fiber, while the tomato cream helps to add a perfect and sweet base to the dish in which all of the ingredients can slowly bake to completion!
It's a great warming dish that will have your guests going back for extras!
This skillet-based beef dish is perfect for serving up at a social gathering because it is totally easy for guests to rock up and serve themselves a helping of the fresh medley of ingredients contained within. 
Within the dish are a range of sauteed peppers, onions, a few mushrooms, and loads of fresh and succulent steak! 
This is another recipe that directly utilizes the strong savory flavor of sausage to create a dish that easily satisfies taste buds of all kinds! 
The creaminess of the cabbage base to this dish makes it easy to eat, while the savory taste of the sausage ensures that the dish never becomes boring.
The best thing about this dish is that it is easy to whip up in just a few minutes, and you can easily serve it up in just a few bowls on a party spread! 
Dandelion greens are known for their slightly bitter taste, and this recipe shows you how to extract that flavor to the best effect.
Once the dandelion greens are cooked just right they are then topped off with caramelized onions and a little bit of lemon and garlic dressing to contrast the bitter taste with a slight sweetness and saltiness! 
This is another great side dish to serve up on a wider platter for guests!
This amazing dish only takes around 20 minutes to whip up, and simply involves throwing plenty of broccoli, chicken, peppers, and seasoning into a pan and then cooking them up to perfection! 
The chicken becomes incredibly juicy, and it absorbs the flavors of the seasoning to become very indulgent. The mix of extra ingredients helps even more to make it better! 
Curry is another great dish you can make to serve up at a party because it is not only full of great flavor but is also easy for guests to serve out amongst themselves. 
This particular curry makes use of the sweet flavor of sweet potato, plenty of tender chicken, and a sauce that is full of complex flavors.
We recommend serving up this dish with some cauliflower rice for guests to dish out, as it easily absorbs the flavors of the curry to create an awesome meal.
This meatloaf is full of paleo goodness and simply melts away on the palette as you eat it. The meat is incredibly tender and flavored with all of the right things.
The meatloaf is also wrapped up in salty and crispy bacon to add an extra element of flavor and delight. We loved this meatloaf, and it was so easy to cut up into slices, ready to be served to guests!
Tofu is a great meat alternative that can actually easily fit into a paleo diet, and this recipe will show you how you can best take advantage of its texture and flavor.
The tofu in this recipe becomes lovely and crispy, and the amazingly rich sauce that they fry in is so full of flavor. This is a great recipe to make for an event because it is incredibly easy to serve out.
The ingredients of a Georgian salad are actually incredibly simple, but the way they are put together, alongside a walnut dressing is totally excellent. 
We were really surprised at how easy it was to create the walnut dressing, and how excellent it tasted once drizzled across the salad!
Bang bang chicken results in chicken that is incredibly crispy on the outside but juicy on the inside almost very similar to fried chicken making this a great recipe to follow if you want to make something that satisfies cravings and pleases countless guests.
Serving it alongside the spicy almond sauce is simply the icing on the cake, it was so creamy and so rich, allowing it to elevate the flavor of the chicken to new heights!
The way the chicken is cooked also makes it easy for guests to serve themselves.
Turkey clubs are easily one of the most popular types of sandwich, but the only problem is bread is not generally accepted as part of a paleo diet. Luckily, your guests can still enjoy the amazing flavor of turkey club in the form of a salad! 
This amazing chopped salad is great because it not only looks amazing, but it is so easy to serve, it's likely that you'll have to whip up a few helpings to satisfy all of your guests! 
You'd likely assume that ice cream could not possibly fit in as part of a paleo diet, but this recipe will help you to create perfect imitation ice cream that will please countless guests while still being paleo friendly (see also "Amazing Paleo Sloppy Joe Recipes")! 
Through a simple combination of frozen bananas, maple syrup, vanilla extract, and cocoa powder, you can create perfect imitation chocolate ice cream that tastes just like the genuine article.
We were blown away by it, and we are sure your guests will be too! 
Loaded fries are a great option to serve up at a dinner party if you want something that guests can serve to themselves with ease.
Sweet potato fries, in particular, are a great option because they naturally have an extra sweet flavor that elevates them above standard fries.
This recipe will show you how you can top your fries with loads of kimchi flavor to make them taste even better. 
These date squares contain no added sugar whatsoever so it is a total wonder that the smoothie tastes as good as it does. It is so sweet, and all of the sweetness is derived from the carefully cooked date mixture.
The date mixture lies directly below the crumble mixture that is scattered over the top. 
The resulting squares have the taste of a classic crumble without any paleo-ruining elements that could spoil the diet! 
Buffalo chicken is a highly popular party food for countless people, but you might be surprised to learn that the humble cauliflower can make a perfect replacement for chicken to create simple-to-serve bites of goodness that your guests will love!
To Wrap Up
These are just a few of the very best paleo dishes that you can easily serve up for a social gathering that manages to be full of flavor and indulgence, and yet allow you to stick strictly to your paleo diet! 
Why not try whipping up some of these fantastic dishes yourself?
Frequently Asked Questions
Can You Have Hummus On Paleo?
Unfortunately not. Hummus is made from chickpeas. Chickpeas are a legume, and legumes unfortunately are not accepted on paleo diets! 
Can You Eat Pasta On Paleo?
While pasta is a very popular diet food, it is not compatible with the paleo diet as it is a man-made food made by mixing ingredients together.
Is Greek Yogurt Ok On Paleo Diet?
Unfortunately, no. Greek yogurt is not accepted as part of a paleo diet because hunter gatherers would not have milked cows to get the necessary components needed to make yogurt!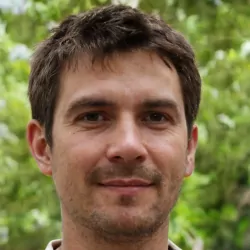 Latest posts by Justin Roberts
(see all)