Eggplant is a truly versatile ingredient to use in your cooking, as you can bake, roast, grill and stir-fry them. It can take the role of meat in a plant-based diet since it is soft, succulent, and meaty.
Although purple is the most popular hue for eggplants, they can be any color. Nutrients including vitamin C, vitamin B6, and potassium are abundant in them as well. 
As you can, there are many reasons as to why you should be including more eggplants in your diet. This is really helpful if you are following a paleo diet too. As a result, there are various delicious recipes for you to give a go yourself.
In this article, we have gathered 13 incredible paleo eggplant recipes that you should make for either yourself or your family today.
Eggplant may be used to produce a delicious and special version of French toast in place of bread. For this recipe, the eggplant must be prepared correctly.
After being peeled, the eggplant's fairly bland flesh absorbs the egg batter. Any acidity and wateriness are diminished by salting and washing the eggplant. 
Hence, it has a milder flavor as a result, making it easier to top with the typical French toast toppings. Although you can add anything you like, we like to sprinkle fresh berries and cinnamon on top of the eggplant toast.
This twist on a classic Italian dish would be perfect to offer as a low-carb starter for an Italian supper with family or close friends.
The cooked eggplant slices, which are covered in balsamic vinegar and oil, serve as a wonderful foundation for the bruschetta filling. 
It boasts a gorgeous variety of colors and the earthy flavors of olives, capers, and artichoke hearts. You can easily customize this recipe to suit the flavors that you enjoy eating. 
Instead of using noodles, this filling recipe uses a standard lasagna recipe and loads it up with vegetables. Eggplant, yellow squash, zucchini, and  mushrooms make up the layers.
This makes your lasagna highly healthy for you and provides plenty of color to it. You won't even notice that there aren't any real lasagna pasta noodles present.
Similar to traditional lasagna, the preparation, and assembly require some patience. It's an excellent recipe for creating with children or other individuals. The bold and delicious flavors are worth all the effort it takes to assemble. 
While you could add meat to this recipe, which allows you to spread the meat element a lot further. This recipe is completely vegan and allows the eggplant to truly shine. You can enjoy these burger patties either by themselves, or with a range of greens. 
With these burgers, you only require 6 very simple ingredients, and yet they have lots of flavor. You don't have to include herbs, as the eggplant, mushrooms, pecans and onion provide more than enough flavor for you to enjoy. In just 50 minutes, these burgers are ready to be enjoyed by everyone. 
Buttery and melt-in-your-mouth eggplants are simmered in a garlic sauce in this paleo Chinese eggplant in garlic sauce. This recipe for roasted eggplant is gluten-free, Whole30 friendly, while also being naturally sweet, salty, and vinegary. 
Compared to other varieties, Chinese eggplants are longer and thinner. Chinese eggplants don't require peeling, which speeds up the cooking process.
However, any type of eggplant will work for this recipe, although the cooking time might be a little longer. 
When combined with the chilies and a lot of garlic, the eggplant gives the meal depth and smokey flavor. Thus, this is a really easy dish that will impress everyone with the flavor. 
In this recipe, crisp almond flour is sprinkled over creamy, luscious eggplant. This healthier variation bakes the eggplant slices rather than frying them. Add these addictive, indulgent, and substantial fries to your list of go-to snacks, or have them with lunch. 
By changing the spices used to season them, you can quickly adjust the flavor of these eggplant fries. Eggplant is adaptable for both sweet and savory recipes, since it readily absorbs other flavors.
In addition to the rosemary and thyme used in this recipe, cumin and chili powder can also be used to make spicy eggplant fries.
For a curry, eggplant makes a good canvas because it absorbs the flavors of the other components. This simple paleo eggplant curry meal will thrill and satiate you. Especially because it only takes 25 minutes to make.
This is a simple vegetable curry dish that tastes great as is. However, it can also be easily modified to accommodate those of you who are sensitive to coconut because the substitutes are prominently marked. 
There is really no need to add any meat to this curry because it already contains eggplant and mushrooms, but you can if you want to. Shrimp, chicken, or beef would all work well in this curry.
Beautiful and quite simple to prepare, this hearty dish is ideal when the weather begins to turn colder, and you crave more comforting meals. 
This paleo eggplant bake contains flavorful beef mince inside and a range of vegetables. On top, there is a delicious dairy-free almond "Parmesan" on top. 
This dish is really meaty and rich, so there is a lot to enjoy with it. Also, if you are pressed for time, it is the ideal midday weeknight meal to prepare.
An Arabic dip called baba ghanoush is similar to hummus. Roasted eggplants are typically used in classic baba ghanoush recipes.
The roasted eggplants' delicate, smokey flavor is imparted to their flesh. To change up the dish, you can experiment with the ingredients by adding diced tomatoes, onions, and olives. For added heat, you also include chili powder.
Use it as a salad dressing, a dip for vegetables, a topping for leftover meats, or just a side dish.
The ideal recipe to use up all your lovely vegetables is this straightforward baked Ratatouille. The flavor of the vegetables is much enhanced by roasting. This helps to create a healthy, vegan dish. 
Ratatouille can be prepared in bulk on a Sunday and then served three different ways over the week. Hence, it is great if you love to meal prep. This sheet-pan recipe requires 15 minutes of active prep time before roasting in the oven.
Olive oil, salt, and pepper are combined with eggplant, bell pepper, zucchini, tomatoes, garlic, onion, and fresh herbs before being roasted. Finally, a little balsamic vinegar is drizzled over the dish.
This is one of those dinners that can be prepared ahead of time and then quickly thrown in the oven when you get home from work or school.
Although it needs to be baked for approximately an hour, if the preparation is done ahead of time, you'll find this to be a highly satisfying and simple weeknight dish.
While there is plenty of eggplant in this recipe, the flavor is not as strong as it might seem.
The fact that kids adore the idea of a "boat" in general is another significant benefit of this dish. They can assist with crumbling the topping and filling the boats themselves before baking.
Enjoy a salad that is loaded with vegetables, including sliced eggplant, fresh herbs and sun-dried tomatoes. Since it is  so veggie-rich, bring it to a barbecue so that everyone can enjoy it, including those who don't eat meat. 
This salad would go well with a casserole or maybe something grilled. You need to ensure that you cut all the vegetables into bite sized pieces, to make it easy for anyone to eat. 
A fantastic summer dish that your guests and family will adore is eggplant rollatini. It has a mild, pleasant flavor that is slightly smoked and fresh.
You will grill eggplant, which is then filled with a creamy cashew cheese. This is then served with a fresh and tangy basil and tomato sauce. 
Even though this version is lighter and healthier than the original, it nevertheless tastes just as good. The eggplant tastes slightly smoky after being grilled. Moreover, it keeps the dish light and enjoyable.
Conclusion 
Eggplant is a really versatile vegetable to use in your cooking. There are lots of ways in which you can use this component to create some truly delicious and nutritious meals.
We have provided you with 13 amazing paleo eggplant recipes that you need to try today.
Hopefully, you have been inspired to try at least one of these mouthwatering meals for your dinner tonight!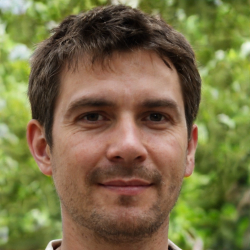 Latest posts by Justin Roberts
(see all)