Refreshers are delicious, we all know this.
They are ideal in the summer when it is too hot and humid to bear. We need something to cool us down, hydrate us, and help us feel ready to face the day. 
Refreshers can do all of this and more. However, in our opinion, the best refresher to have in the summer has to be a kiwi, key lime, and cucumber refresher. 
One of the best things about a refresher like this is that you can make them totally delicious and refreshing, like the Starbucks edition, or you could even make it alcoholic, however, this could make it non-paleo.
However, if your non-paleo friends ask, all you need to do is add a shot of spirits! 
So, how do you make this gorgeous refresher beverage? Let us tell you!
A Summer Refresher: What Is A Refresher?
The term 'refresher' came from Starbucks when they introduced their refresher beverages.
In Starbucks terminology, a refresher is a lightly caffeinated beverage with ice, green coffee, and real fruit juices. 
However, Starbucks is not the only one that makes refreshers; they have a separate definition now, and they needn't be caffeinated anymore either!
A refresher is exactly what it sounds like!
Refreshers are designed to refresh you, they cleanse your palette, cool you down, hydrate you, and wake you up when you're feeling depleted on a hot summer's day.
One of the best parts of these is that when they are made fresh, they can always be paleo. Most of the time, a refresher only contains water or ice, fresh fruit, vegetables, and herbs.
There is little else to them. 
Some may introduce cordials, juices, or pre-made mixtures, however, if you make them yourself, they will always be fresh and therefore 100% paleo!  
The Perfect Ingredient Mix
This refresher is our ideal paleo refresher for the summer. The ingredients are fresh and simple. 
Here is what you need: 
Cucumber, x1.
Kiwi, single slice.
Kiwis, x4.
Limes, x2.
Mint leaves, x1.
Mint bunch, x1. 
Coconut sugar x1. 
Ice. 
You can include additional ingredients if you wish, however, these are the basic ingredients you need to make this delicious refresher beverage.
How To Make IT: Step-By-Step
Now, many people love Starbucks refreshers, so let's use these ingredients to make our version! 
Step 1: Start by preparing the kiwis, peeling the kiwi, and then slicing it in half, saving a slice to use as a garnish. 
Step 2: Juice the kiwis. Use a fine-mesh strainer, or even a nut milk bag to strain the pulp from the juice, and separate the juice and the pulp from the kiwis. 
Step 3: Do not forget to juice the limes. Save a slice of lime to garnish. You can save other slices as well if you want there to be lime slices inside the refresher as well. Use a simple lemon juicer to juice the limes.
Step 4: Slice up the cucumber into thin slices. If you have a juicer, also use this to juice some of the cucumbers as well, if not you can blend it, but be aware of pulp!
Step 5: Now, you want to mix the ingredients together. Mix the kiwi juice and lime juice together, and the cucumber. Combining it to mix together the flavors. Add in some mint for a fresh, minty undertone, ensure it sits in the liquid. Do not add too much, taste the portion.
Step 6: Add the slices of cucumber and kiwi. And add a slice of lime onto the slide of the glass. 
Step 7: Add in the coconut sugar to sweeten, a single teaspoon should be enough, however, you can judge via tasting.
Step 8: Pour over ice to serve.
Note: If you are not making it straight away, refrigerate the mixture in a jug until you are ready to serve the refresher. Then put in the ice. Feel free to garnish as much as you want.
What Is Coconut Sugar? 
Now, some may not be familiar with coconut sugar.
We include this in the recipe to add some sweetness to the beverage, as kiwi and lime are very bitter, a bit of sweetness can make it much more enjoyable. 
Coconut sugar is a natural sweetener, coming from the coconut palm tree, and is considered to be lower on the glycemic index than normal sugar, it is also believed to be much more nutritious as well. 
It is technically coconut palm sugar, and it is naturally made from coconut palm sap, which is the fluid that comes from the coconut plant.
It is often mixed up with palm sugar but is not the same, and comes from a totally different palm tree. 
It is made By cutting the flower of the coconut palm and collecting the sap into containers.
This sap is then placed under heat until the majority of the water has evaporated and all that remains is the natural sugar. 
The result is granulated and brown sugar, much like raw sugar but more variable and smaller. 
Can I Make This In Other Ways? 
If you wanted to use these ingredients in other ways you could also make a smoothie, the only difference with a smoothie is that instead of juicing the lime and kiwi, you blend all the ingredients together and do not remove the pulp. 
Overall
These tasty drinks are 100% paleo-friendly and are super easy to make. You needn't worry about any complicated recipe or hard-to-get ingredients. 
It is also vegan-friendly, gluten-free, paleo, nut-free, and made with all-natural ingredients. These tasty refreshers are the perfect treat on a hot summer day, cooling you down with every sip.
All you need is a few simple ingredients, normal kitchenware, and a thirst for some citrus refreshment. Why not give it a try right now?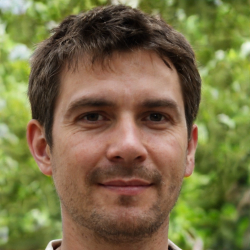 Latest posts by Justin Roberts
(see all)