Although following a paleo diet can be of great benefit to your health, it isn't always the easiest diet to cater to.
So many modern-day recipes include ingredients that either aren't natural or weren't available during the Paleolithic Era so it makes the recipes incompatible with a paleo diet.
This can be a problem with so many different types of foods and meatballs are no exception. The standard recipe for meatballs usually includes bread and many might include some milk as well.
Neither of these ingredients can be eaten on a paleo diet so if you want some meatballs, you will need to look for more unusual and niche recipes for them.
Thankfully, you won't need to look much further as we have made a list of 15 delicious paleo meatball recipes that you will love (see also "Paleo Meatloaf Recipes"). All of these recipes are compatible with a paleo diet and are delicious (see also "Paleo Peach Cobbler Recipes")!
For our first paleo meatball recipe, we've picked the most famous and popular of all. When most people think of meatballs they think of Italian meatballs in tomato sauce and that's exactly what this recipe is.
The recipe gives you instructions for making both the meatballs and the tomato sauce so you can be sure that both are paleo.
The meatballs can be made with either pork or a mix of pork and chicken, and zucchini and spinach is added to the meat.
Our second recipe also includes tomatoes in a tomato sauce but both the meatballs and sauce are different from those in our first recipe.
This time, the meatballs are made only from chicken. The meat is mixed with carrot, zucchini, garlic, and seasonings to make the meatballs. The sauce has a little spice to it because of the inclusion of cinnamon, paprika, and cumin.
If Italian meatballs aren't what you're looking for or if you just want something different, then these Thai-style paleo meatballs are a great choice.
They're made with ground beef, but you can substitute this for a fifty-fifty mix of turkey and pork if you prefer.
The Thai flavor is added thanks to some red curry paste. You can adjust the amount of this to make the meatballs spicier if you wish.
For our next recipe, we have another Asian meatball. This time, the meatballs are inspired by Vietnamese cooking and this recipe gives you options for your side dish as well as it includes instructions to make broccoli rice.
The meatballs can be made with any type of minced meat but ground pork is recommended. Added to the meat are lemon grass, ginger, jalapeno red chili, spring onion, and some seasonings.
There is also a delicious sriracha mayo sauce you can make for the finishing touches on the meatballs.
Yet another international cuisine is represented in this recipe as we jump from Asia to Europe for a Greek meatball recipe. You can make the meatballs from a mix of beef and lamb or from just beef alone. 
The recipe also includes instructions to make a tzatziki sauce from scratch. This is based on coconut milk with cucumber and a variety of seasonings. It's light and refreshing and is perfect for meatballs.
We're back in Asia for these meatballs. They take a little from several different Asian cuisines but lean more towards Chinese cooking than any others.
Making the meatballs is only half the task with this recipe, however. It's the Asian sticky sauce that really elevates these meatballs so don't forget to follow the instructions to make this as well!
This is a Tex-Mex-inspired recipe for meatballs that is sure to become a family favorite. The meatballs are served in a sauce and this dish is ideal for cauliflower rice or something similar.
The meatballs are made from ground beef, dried chipotle chilies, garlic cloves, and a variety of spices such as cumin seed and paprika. The sauce is tomato based and has more chipotle chilies and spices.
We're big fans of coconut curry and adding meatballs to it only makes it even more irresistible. With this recipe, you get the instructions for making both the meatballs and the curry sauce.
You can use any meat for the meatballs and it is mixed with curry powder, garlic powder, cilantro, ginger, and some onion.
The curry sauce is thick and creamy as it is based on coconut milk and the spice comes from red curry paste.
We love one-skillet recipes as they're quick, easy, and save on washing up! You will need to make your side dish as well of course, but the meatballs and sauce can all be made in the same skillet.
The highlight of this recipe is the sweet and sour sauce. The combination of pineapple juice, paleo ketchup, rice vinegar, and maple syrup makes for a great combination of flavors.
Swedish meatballs are almost as famous as Italian meatballs and no list of meatballs would be complete without some. For the meatballs, you will need beef, pork, parsley, egg, and garlic.
However, it's the sauce that makes these meatballs stand out. The meatballs are served in a creamy sauce made with coconut cream, broth, and a little Dijon mustard.
You can add some lingonberry jam or raspberry conserves as the finishing touch when you serve the dish.
We had a Tex-Mex meatball recipe earlier in this list but this is a recipe that is more authentically Mexican. For the meatballs, you will need a mix of meats as they're made from beef with either pork or chicken.
The Mexican spice comes from jalapeños, cumin, paprika, and chili powder.
The accompanying sauce is made from a tomato and beef stock base. This is also spiced with cumin and ancho chili.
Most of the recipes on this list use pork or beef for the meatballs. There are a few that use chicken, but this is usually mixed with other meats.
This recipe, however, is made purely from chicken and is one of the simpler meatball recipes. 
However, the coating for the meatballs is a little more complicated and requires several ingredients. The recipe also gives you instructions for making some lightly seasoned collard greens. 
This is more of an Italian-style recipe for meatballs than many others on this list. It doesn't require as many different ingredients as some other recipes on this list either.
The meatballs will require some paleo pesto and if you're not able to source any then don't worry! The recipe links to another recipe to help you make some paleo pesto from scratch.
The other ingredients are beef, almond flour, egg, salt, and a pasta sauce of your choice.
To make these delicious meatballs you need to make both the meatballs and then the honey garlic sauce. The meatballs are pretty simple and are made from beef with some pork rind crumbs.
We love the sauce in this recipe as it is so thick and flavorsome. As the name suggests, it requires honey and garlic, but you will also need tomato paste, avocado oil, sesame oil, and coconut aminos.
For our final recipe, we've picked an unusual combination for meatballs. However, as apple and pork work so well together in so many other dishes, you can be sure they work well together here, too!
The recipe uses real apples that are finely diced and then added to minced pork, garlic, onion powder, sage, and cinnamon. The flavors all combine to make a delicious and naturally sweet meatball.
Final Thoughts
In this article, we listed 15 delicious paleo meatball recipes that you will love (see also "Delicious Paleo Ice Cream Recipes"). Finding tasty meatballs that are compatible with a paleo diet can be difficult as bread and milk are standard ingredients in most meatball recipes.
However, there are substitutes and ways to make meatballs without them, as you can see from our list.
Whatever recipe you choose, we guarantee that it will be compatible with a paleo diet and will be delicious as well! Serve your paleo meatballs with your favorite sauce and side dish for a tasty and filling meal.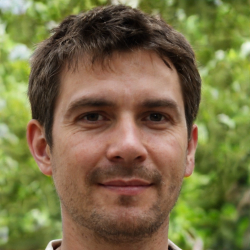 Latest posts by Justin Roberts
(see all)