If you're preparing a paleo meal plan and you were wondering whether you could still include pizza, the good news is that you can, and there are plenty of healthy and nutritious pizza recipes out there that you can easily incorporate into a paleo diet. 
None of us like the idea of leaving behind pizza when following a new diet, but the truth is that it is very easy to make a nutritious pizza that doesn't need to go overboard with unhealthy and processed ingredients and toppings.
With that being said, let's take a look at 15 paleo pizza recipes that are simple to make while still being just as tasty as the meaty and greasy pizzas that so many of us love so much. 
The coconut flour which is the main ingredient in this recipe allows the crust of the pizza to be a little more chewy than usual, but this doesn't mean that all the crunchiness is gone as it still has a slight bit of crispiness thanks to how it is cooked and prepared.
On top of this, coconut flour is also packed with protein and fiber, making this a much healthier type of crust that is just as tasty as the real thing. 
With scallions, tomatoes, bacon strips, and a few eggs resting on a chewy garlic-flavored crust, this is a pizza recipe that is guaranteed to get you out of bed in the morning.
Feel free to add any extra fruit or veggies that you feel would make this morning snack even more refreshing. 
With just 4 ingredients, you can make a pizza that is chewy, fruity, and a pure delight on the taste buds. If you want to make the crust even chewier, consider adding in some xanthan gum or gelatin powder.
You will only need to add about 2 teaspoons of either one until the crust is a little softer and easier to chew apart. 
If you've never tried artichoke heart before, many people say that it is a much sweeter and slightly more juicy version of an eggplant, and when paired up with a few mushrooms and sun-dried tomatoes, it makes for a delightful medley of chewy ingredients that are perfect to layer over a coconut flour pizza crust. 
As anyone following a paleo diet knows, traditional cheese is a no-go and cannot be used in any recipes, but since cheese is such an essential part of pizzas, people have found other ways to incorporate this fan-favorite ingredient that won't break a paleo diet. 
This recipe is an example of this, using shredded dairy-free mozzarella to keep the pizza soft and stringy, while also being much healthier than regular branded cheese which is often packed full of saturated fat and salt. 
The tapioca flour is what elevates the sweetness of the pizza in this recipe, lending it a much more vibrant and refreshing taste that mixes so well with the coconut flour.
Make sure to use an Italian seasoning blend so that the pizza tastes nice and herby when it's time to tuck in. 
The Tex-Mex meat-styled pizzas are a fan favorite for many reasons. Whether it's the smoky aroma that comes from the barbeque sauce, or the chewy and tender meat layered over the top, a good BBQ chicken pizza is always a real treat.
This recipe puts a paleo spin on the standard BBQ chicken pizza by using a paleo crust and gouda cheese which is paleo-friendly and helps to give the pizza a melt-in-the-mouth sensation by keeping its texture nice and creamy. 
This paleo recipe tries to mimic the basic meat-filled and cheesy pizzas that many of us are accustomed to having by switching out all the processed and harmful ingredients for healthy alternatives such as blanched almond flour and instant yeast. 
You also can't forget to add a drizzle of raw honey over your selected toppings to ramp up the sweetness and keep them as moist and delightful as possible to chew on.
This pizza tastes so good that you'll forget that it isn't the real thing, making it the perfect healthy substitute. 
The deliciously juicy Thai chicken that rests on the chewy crust in this recipe is complimented perfectly by the coconut milk and egg yolk which are fused to make a paleo cheese that binds each of the ingredients together (see also "Paleo Meatloaf Recipes"). 
This pizza also uses a delightful sweet chili sauce to make each bite as appetizing as possible, but rather than coming from a bottle, this sauce is homemade using a combination of red chilis, apple cider vinegar, water, and a dash of honey to make it nice and sticky, adding a tremendous amount of sweetness to the overall flavor.
If you're a fan of pizza crust being as crunchy and crispy as possible, you're not going to want to miss out on this delicious recipe which cooks the tapioca flour, coconut flour, and eggs over a high heat in a skillet until the texture becomes firm and the batter starts to brown. 
While many paleo pizza recipes will go with a more chewy texture for their crusts, since these are a lot easier to prepare, the good news is that you don't need to leave behind that crunchy sensation that makes pizzas so addictive to eat. 
The combination of almond and cassava flour in this recipe helps to give the pizza an earthy, and slightly nutty texture which is made even nuttier thanks to the inclusion of cashews that are used in the cheese. 
The dairy-free mozzarella which holds the ingredients in this recipe together is actually made using lemon juice, apple cider vinegar, nutritional yeast, and a few other ingredients, keeping it healthy but still retaining that relatively light and milky taste that it is so well-known for. 
Packed full of nutrients and protein, this is a perfect recipe to share around the dinner table as a healthy dinner treat, or you can even enjoy it as a solo mid-week meal if you want something hearty and satisfying to keep you going for the days ahead. 
The baked sweet potatoes are really what make this recipe as tasty as it is, adding a much more starchy and sweet flavor to the crust while also making it a little softer to bite into. 
While the crust in this recipe is already delicious, being made with a mouth-watering mixture of tapioca flour, olive oil, and almond meal, it's really the cocktail of toppings that makes the overall taste so refreshing and vibrant. 
Capsicum, baby spinach leaves, fresh basil leaves, and pinch dried chili flakes are just a few of the flavorful ingredients that are spread over the soft and chewy crust in this paleo pizza recipe, giving it a very herby and nutritious taste. 
If you like the idea of tucking into a fruity and healthy pizza that is exploding with flavor, this recipe spreads cherry tomatoes and tomato paste over the top of a chewy and slightly crispy crust to make each bite even sweeter than the last. 
The grated cheddar cheese helps to even out the strong flavor of the juicy tomatoes while the chili flakes ramp up the heat just enough without overpowering the overall taste of the dish. 
You don't always have to prepare a large pizza for you and a few others to enjoy.
Instead, if you're only having a few people over, or if you just want a much smaller snack that is much easier to make and digest, you can always choose to whip up some mini pizzas instead. 
These mini pizzas use a combination of olive oil and butternut squash to form the crust which grants a nutty, earthy, and slightly sweet flavor that many people compare to sweet potatoes. 
Before serving, you will want to always spread a few basil, oregano, and thyme herbs over the toppings just to make sure their natural flavors bubble to the top and are as noticeable as possible. 
Summary
When switching to a new and strict diet, whether it's vegan, keto, or paleo, many of us will be hesitant about potentially having to leave our favorite foods behind, but the good news is you won't need to ditch pizza when following a paleo diet, as long as you switch out a few of the ingredients. 
Try out a few of these recipes and feel free to add any paleo-friendly ingredients that you think would enhance the overall flavor of the dish and customize the texture of the crust and the base exactly to your liking.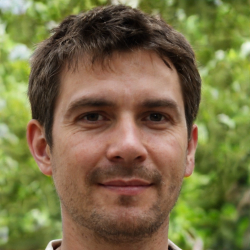 Latest posts by Justin Roberts
(see all)