If you're overwhelmed by the number of amazing Paleo pumpkin chili recipes that you can find online, don't fret!
You've come to the right place! In this article, you will find 15 of the best pumpkin chili recipes that are suitable for a Paleo diet!
Top 15 Paleo Pumpkin Chili Recipes
This is a delicious paleo pumpkin chili that works great when made with either beef or any other ground meat of your choice.
This dish can be whipped up in under 30 minutes, making it a perfect weeknight recipe! 
This dish is comforting and hearty and it lies within the Paleo and Whole30 diets. The whole family will love this dish, and they'll be wanting seconds!
Even the kids will love this dish. If you're new to the pumpkin scene, you're in for a treat with this savory recipe! 
This paleo recipe is the perfect warm and cozy dish. It is compliant with a Paleo diet, and it is a hearty and flavorful food. Chili always works well as comfort food, and the whole family will love it. 
A chili without tomatoes, cheese, beans, and red spices may not sound like the best chili in the world, but this recipe begs to differ!
It is a great chili with all of the cozy flavors that you love, but without any of the dairy or legumes! 
This recipe is a perfect dish for a cool fall night! It is quick and easy to make, healthy, and gluten-free! This dish is ready in around 30 minutes, so it makes for a perfect weeknight dinner!
Pumpkin is often associated with sweet treats, but this chili recipe shows you that you can enjoy savory pumpkin recipes, too! 
This dish looks even more impressive when it is served inside a pumpkin! 
This turkey chili is delicious. It is great when made on the stove or in the slow cooker! This recipe is dairy-free, gluten-free, and sugar-free! 
This dish is warm and fragrant, and the sweetness from the pumpkin adds to the beauty of this dish. It is packed full of delicious vegetables and it is a perfect Halloween night dish! 
This is a great recipe for when it's cold outside! It is a delicious comforting dish that tastes even better the next day when you're eating the leftovers!
This recipe is vegetarian, so it is perfect if you are also following a veggie diet. 
This dish is perfect for when you are cooking for a large group. It can be vegan and gluten-free if you are careful with your choice of toppings, too. This recipe will become a staple in your kitchen! 
This chili is both suited to a Whole30 diet and a Keto diet. This is a great chili to serve in the fall. It is great to make for a big group, and it is comforting and filling for game day. 
This recipe is straightforward to make, and it can be made a few days in advance so that you can relax on the day.
This recipe is both Whole30 and Paleo-friendly, as well as keto-friendly, so it suits many different diets. This recipe will impress everyone, and they'll be coming back for more! 
This is a delicious chili if you're following a paleo diet. It is suitable for vegans, too. This recipe is packed full of protein and fiber.
This recipe can be made in advance, filled with many different flavors and spices.
Most pumpkin chili recipes use cinnamon or other spices, but this recipe doesn't involve them. It only involves savory spices. However, you can add whichever spices you fancy! 
This is a vibrant and nutritious recipe that is a perfect balance of sweet and spicy. It is gluten-friendly and suitable for the whole family! 
This dish can be ready in less than an hour, making it a great choice for a weeknight dinner! It is also a great one to make and eat later, as it stores very well in either the fridge or freezer.
This recipe is filled with delicious vegetables, and it is the perfect dish to warm you through on a fall night. 
This easy pumpkin chili is filled with delicious flavors.
The dish is very versatile, and you can add or take away any of the veggies that you don't fancy. It is suitable for a Whole-30 diet and it is low-carb. 
This whole meal can be made in under 30 minutes, and you can enjoy it as leftovers, too. It keeps very well! 
This dish is super comforting. You can add whichever meat you prefer, and whichever toppings you prefer, too. This means it can be tailored to your tastes very well.
When the temperature drops, this no-bran pumpkin chili will warm you up. It is suitable for a paleo diet and a whole 30 diet.
You can enjoy the flavors of a cozy chili without having to eat the beans, which can wreak havoc on some people's digestive systems.
This recipe is delicious and it is full of healthy ingredients such as sweet potatoes, cauliflower rice, and pumpkin puree. 
Each serving of this chili contains 7 grams of fiber, and it is filled with extra nutrients. It gives you excellent sources of both vitamins A and C.
This spiced pumpkin chili recipe is healthy, simple, and delicious. It will go down a treat with the entire family, including the kids!
When the temperature starts to drop, and the nights draw in, it can be very depressing. However, with a dish like this, you'll be willing the nights to draw in. 
Most people carve pumpkins every year, but they don't do anything with the insides of the pumpkin.
This dish is a perfect way to use up that pumpkin, and it will warm you through on those cold winter nights! 
This is a great pumpkin chili recipe that is made with ground pork. It is both gluten and dairy free, and it is great for a weeknight meal! This dish can be cooked in under 30 minutes.
When you think of chili you probably think of beans, ground beef, tomatoes, and garnishes. However, this recipe is slightly different.
It is Mexican-inspired and fall-based! The pumpkin adds something even more magical to your recipe!
You can add whatever garnishes you like to this dish, but you do not have to add any. The beauty of this dish is that it will taste delicious with just a simple sprinkling of fresh herbs! 
This is a fantastic recipe for the fall season! It is a great one to make for big groups, as you can make it all up in one pot very easily. 
This recipe contains a few simple and affordable ingredients, and it is fairly quick to make. You can whip this dish up in one pot placed on medium heat. Add as much or as little spice as you like. 
You can also add some more vegetables if you would like to, and throw anything that you have lying around in as most veggies go very well in this dish.
This dish is a great way to utilize the winter vegetables in your cooking, and pumpkin is a perfect veggie to add to chili.
It adds some variation to the usual chili, and it makes for an ideal meal on a cold winter's day. It will warm you through, as well as spread a delicious smell throughout the house.
This is a great dish because it can be reheated and eaten at a later date. This is perfect for when you have leftovers that you can eat for lunch the following day.
It is also a good idea to make this dish in advance if you are having a large group of people for dinner. It goes a long way, and you won't have to worry about preparing it during the day. 
This recipe is easy, gluten-free, and paleo-friendly. If you look for a healthy boost of flavor in your dishes, then this is the perfect dish for you to try out!
It is very easy to make this dish suitable for both vegetarians and vegans if you also follow one of these diets. 
This is a spicy and delicious dish that will go down well with both adults and kids!
It is a good idea to experiment with the spices so that you don't make them too spicy or too plain for your family's taste.
Final Thoughts 
This list of Paleo-friendly pumpkin chili recipes will come in very handy for you this fall!
There are plenty of different recipes to try out on this list, and one of them is bound to be exactly what you're looking for!
Don't be shy to try a few out before you settle on your favorite.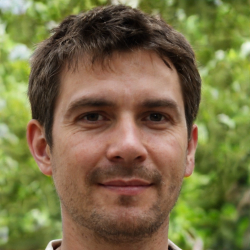 Latest posts by Justin Roberts
(see all)