Slow-cooked pulled lamb should taste indulgent as the meat falls away from the bone.
There are a variety of ways to serve it yet for a paleo-friendly diet, you should become creative if you want to create wraps.
Thankfully, the vegetable accompaniments that go into the wrap should not be a problem. There is also the addition of mint sauce to pour over the lamb meat for that decadent touch.
In this guide, we will detail how to make indulgent Paleo Slow Cooked Pulled Lamb Wraps.
This will also include a recipe for a Slow Cooked Leg of Lamb and a Mint Sauce Recipe Guide.
You do have to be a tad ingenious to come up with a paleo-friendly wrap as you need to steer away from processed grains. There are some options yet one of the tastiest is to create a plantain-based wrap.
This could be a one-ingredient plantain tortilla where you slice the ends off around three plantains and then cut each one into five or six rounds.
Boil the rounds for between 15 and 20 minutes until they are fork-tender and then drain. 
Pulse the plantain until it creates a dough then knead it a couple of times before dividing it into balls.
Use a piece of plastic wrap on a tortilla press to create each tortilla, though you can use a rolling pin.
Cook each tortilla on a cast-iron skillet on a high heat for around a minute for each side and it should be toasted and lightly browned.
The recipe featured here involves blending the plantain with two eggs, an egg white, salt, and pepper then baking but follows a similar method of creating a dough and then rolling it out.
Once the slow-cooked lamb has been cooked, shred it up using a couple of forks until you have bite-sized pieces.
Scoop out some of the meat and spread it over the plantain wrap with some chopped bell peppers and lettuce leaves.
You will also need a sauce that you can create from dried mint, dried rosemary, dried garlic, and coconut milk.
Once the sauce has thickened, spoon it over the lamb and vegetables, then close up the wrap, and enjoy. 
For a leisurely Sunday dinner, simply prepare a leg of lamb to cook low and slow.
You can spend the rest of the day doing whatever you want but come dinner-time, you should have a flavorful leg of lamb to eat that has been deliciously cooked.
That could be part of a roast dinner though you could do a range of things with the cooked lamb meat.
One such option is to dress it with a slaw, cover it with a yoghurt-based sauce, and eat it in a wrap with some rocket lettuce.
Before you start to cook the leg of lamb, create a spicy rub.
This could be shop-bought though you can make your own with ground coriander, cumin, paprika, garlic powder, cayenne pepper, salt, and pepper.
Add a few fresh squeezes of lemon juice and a dash of oil until you get a paste that you can rub into the leg of lamb.
As the lamb cooks, all those spices will penetrate into the meat and create a bounty of flavor. 
Place the leg of lamb on a large-enough baking tray and leave in a preheated oven at 360°F for around four hours.
There should be plenty of juices to come from the leg though ensure that you leave the leg to rest for around 15 minutes out of the oven.
Once it has cooled down a bit, use a couple of forks to pull apart the meat and shred it up with the juices. Transfer the cooked meat to a dish while you prepare the slaw.
Shred some red cabbage and combine it with grated carrot, red onion, Dijon mustard, apple cider vinegar, and yoghurt.
Once the dish is ready to be served, place your paleo-friendly tortillas on separate plates.
Allow your guests to create their own wraps by layering up rocket lettuce, sliced veggies, slow-cooked lamb meat, dips, slaw, and chopped olives.  
It only takes around ten minutes to create a batch of delicious mint sauce that goes so well with lamb.
Strip a bunch of mint leaves from their stalks and finely chop it all up with a pinch of sea salt to create a third of a cup.
Place the leaves into your jug and pour over four tablespoons of boiling filtered water, stir, and leave it to brew. 
As the mint sauce cools down, add two teaspoons of unprocessed honey, though you can use maple syrup.
Finally, add five tablespoons of white wine vinegar and set the jug aside to cool for an hour while it develops in flavor.
Final Thoughts
Slow cooking a leg of lamb should produce plenty of meat so you should come up with different ways of using it.
That could be in wraps, in which case you can create some paleo-friendly wraps. You could also use the cooked meat in a curry or simply have it as part of a roast dinner.
Frequently Asked Questions
How Do You Prevent A Leg Of Lamb From Drying Out Once It Has Been Slow Cooked?
Once you have cooked your leg of lamb low and slow, you should be keen to keep it moist.
One option is to gradually add some liquid stock and keep the shredded meat covered with foil.
This should help the lamb meat retain its moisture and prevent it from drying out.
Is It Possible To Cook A Leg Of Lamb For Just Too Long?
Even though you would be cooking a leg of lamb low and slow, you can cook it for just too long.
It can become dry and stringy without the juiciness you would expect from this cooking method.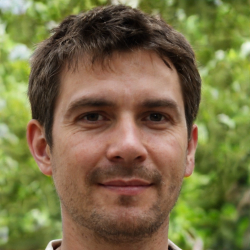 Latest posts by Justin Roberts
(see all)