When it comes to following a paleo diet, there are many restrictions and this can be a real headache for you trying to find a service that adheres to such limitations.
Luckily though, there's Pete's Paleo – which is known as Pete's Real Food. The service is run by founder chef Peter Servold and he trained at Le Cordon Bleu with over 15 years experience in this area. 
But many people are apprehensive about trying Pete's Paleo, and there's a number of potential reasons for this. Lucky for you though, we've tried and tested the service and written this comprehensive review. 
We'll show you what we thought about Pete's Paleo and a whole host of other handy pieces of information. 
Ready to learn more? Read on and discover the answers.
Pete's Paleo: Review At A Glance
If you are hoping for a simple look at a review, we've got this summarized version at a glance below.
Pros
Weekly changes to the menu 
Portion sizes are flexible 
Organic ingredients
Cons
Costly service 
Sometimes difficult to find nutritional information 
On the whole, Pete's Real Food offers you amazing quality food, but it certainly comes at a price. If you are someone who is not on a strict budget but you want ethically sourced meals which taste fantastic – then you are in the right place with Pete's. 
It's highly recommended with a high standard, with meals made by top chefs. However, you don't just get quality tasting meals, you get plenty of choice and variety too. 
These meals are suitable for those on a paleo diet, a keto diet or an AIP (autoimmune protocol) diet. 
Who Are Pete's Real Food (Pete's Paleo)?
Pete's Paleo, which is now known as Pete's Real Food, was founded by renowned chef Peter Peter Servold. For many years, he strived to get meals just right which would cater to those following a paleo diet. 
Successfully, he has done just that and continues to do so, whilst also offering meals that cater to those on a keto or AIP diet as well.
The company's meals are well known for being high quality and nutritious – but always keeping the customer in mind.
How The Process Works
Pete's Real Food is a subscription only service. You cannot go a la carte unless you choose one of the bundles on offer, which are lite, breakfast or "eat what you love". However, despite this – customers always have the option to alter or cancel their subscription.
Pete's offers a classic meal plan which includes around 12 ounces of food in each meal, all of which have been made using fresh, organic ingredients and pastured meats. 
Signing up for the service is incredibly simple. You visit their website and click "start here". From there, you only have to follow the instructions step by step. You may decide to order between 5 and 14 single serving meals, or opt for the family options.
You can have these meals delivered weekly, or you can choose to have deliveries every other week. While you don't have exact freedom with your meals, you can add more portions or sides to your food.
Of course, you can indicate your dietary specifications, such as "no pork" and some indications will give you further on-screen directions, which may allow you to select alternatives or additions.
Orders are shipped out on Wednesdays and need to be completed by Sunday at midnight Pacific Time to be sent on the upcoming Wednesday. Shipping is conducted via FedEx and you can normally expect your food to be delivered within two days.
You can get your food shipped anywhere that FedEx offers, but you won't know your shipping costs until you get to the checkout. It's good to know though that if you live near one of the "big hubs" like Chicago, LA or NYC – your shipping is usually free.
Pete's advises people who live in very remote areas to upgrade their shipping to express though, to try to protect against spoilage and damage. 
Pros Of Pete's Real Food
Let's start our review by examining the best parts about Pete's Real food. 
Simplicity
Right from the start when you sign up for the service, everything is so simple. As we explained earlier, heading to their website and then clicking "start here" was essentially all we needed to know.
From there, it was a piece of cake to get right the way through. Luckily though, this simplicity continued and when the food arrived to us, it was as easy as putting them in the microwave from between one minute and five minutes. 
Of course, if you go with the frozen meals, the time may take a little longer, but it's nothing too bad. We loved how simple this was because there's nothing more annoying than waiting for a subscription based service and then having to oven cook for hours.
This isn't to say that you must use your microwave though, as the label gives instructions for how you can sautee your food items! 
High Quality
We mentioned earlier about how important quality is to Peter and this definitely shows. His experience in this field certainly comes through and we found that the majority of the foods we tried were absolutely stunning.
The Panang chicken curry for instance had incredibly juicy and tender chicken, paired with gorgeous vegetables – although you can dispute how Thai it really is. 
In general, the meats were all lovely and tender with the right amount of seasoning. All the vegetables were incredibly fresh and you can tell that they are organic through their aroma and taste. 
However, there were some meals we were not incredibly fond of. The lasagna for instance was a little salty for our liking, but it is to be expected that you will not love everything.
Nutritious
One of the best things about Pete's Real Food is how nutritious the meals are. There's an abundant amount of protein, vitamins and minerals in these dishes, all of which are ideal for any diet.
The perfect part about this though is the fact that the meals are tailored around you. You choose the portion sizes and what you want included or not included (such as no pork for instance). 
So, if you are on a calorie controlled diet, then you will definitely be in the right place with this service.
Recyclable Materials
Pete's likes to pride itself on using sustainably sourced ingredients, and this extends to the packaging. They use as many recyclable materials as they can, but it must be stressed that not everything is recyclable. 
One counterpoint we have to address in this area is the inclusion of gel packs. We've found with other services that this is not necessary and can be problematic to get rid of in an ethical way. 
Having said this, the alternative which is usually dry ice can easily damage the packaging, so there's pros and cons for both.
Variety
Definitely Pete's biggest pro is the fact that there is a weekly change to the menu. When you are using a subscription based service like this one, it can be irritating or disheartening when the menu stagnates, but luckily this does not.
As a result, you will find a lot more to choose from, but you will likely also receive something you do not like eventually. Once again, it's a case of inconsistency. 
Cons Of Pete's Real Food
Now let's examine the downsides of Pete's Real Food service.
Not A Choice For Picky Eaters
We spoke earlier about the fact that while you have some freedom to your meal plans, you do not have the option to select exactly what you want. As a result, picky eaters will likely detest this service. 
If you are going to pay for this subscription service, we urge you to not be a picky eater! We are typically fine with every type of food, but we still found areas that we were not keen on.
Inconsistency
Perhaps the most disappointing aspect of this service is how inconsistent it is. One meal can be the best you've ever had, and the next is incredibly disheartening. This not only applies to the food, but some other areas are as inconsistent. 
As we mentioned, the packaging uses mostly recyclable materials but does not go that extra mile to make it 100% sustainable.
We found that really disappointing as the service seems to be tailored a lot to organic and ethically sourced ingredients, but doesn't dive in fully to it.
Final Thoughts
Pete's Paleo (or Pete's Real Food) offers plenty of high quality meals, but they come at a cost and you must subscribe. On top of this, the meals and general service can be inconsistent. 
As a result, you'd need to try the service for yourself and see what you think!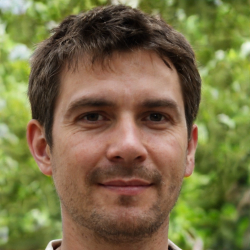 Latest posts by Justin Roberts
(see all)