On weekdays, overnight oats make for a simple breakfast. To have the mixture prepared to serve in the morning, you can prepare a big amount and let it sit and cool in the refrigerator.
Studies suggest that having a quick snack on hand can help you resist skipping meals, which may be bad for your heart health.
Oats act as a nutrient canvas. There are absolutely no restrictions when it comes to adding your preferred flavors and extras that provide additional essential nutrients!
Here are 28 overnight oats dishes that are incredibly tasty, healthy, and packed with protein to leave you satisfied until noon.
28 Protein Overnight Oat Ideas
These fantastic protein overnight oat ideas will keep you feeling full for hours! Take a look at some of these unique overnight oat ideas and pick out your favorite for a delicious morning.
This straightforward overnight oats dish is vegan and dairy-free because it only calls for rolled oats with almond milk. Any additional toppings, like almond butter, chia seeds, berries, or banana, are welcome.
Breakfast will be as simple as opening the refrigerator in the morning thanks to the preparation you did the night before.
The flavor and spice in this sweet overnight oats dish are perfectly balanced.
Additionally, because it contains protein powder, it is extremely high in protein, helping you feel filled for longer.
According to study from the USDA, cinnamon adds a great kick and may reduce the chance of developing diabetes and heart disease.
For more fiber, chia and hemp seeds are used in this overnight oats recipe. Chia seeds are a great source of omega 3 fatty acids and fiber to support better intestinal health.
According to a study in Nutrients, the high amount of good fat found in chia seeds may be beneficial for heart health.
This breakfast can be easily transported if you pack it in a mason jar.
The traditional pairing of peanut butter with banana adds a substantial amount of protein, good fat, and fiber to this overnight oats meal.
This is a wonderful alternative for people who have an allergy or intolerance because it is made using gluten-free oats.
A crucial recipe tip is to properly incorporate the peanut butter to ensure that every bite has a nutty flavor.
Apple pie tastes great, but unlike the traditional recipe, it has less sugar and unprocessed carbohydrates.
Instead, this recipe for overnight oats has extra healthy fat, protein, and fiber along with all the delicious flavors you love. Use regular or gluten-free old-fashioned oats.​
Even though it seems elegant, it just takes ten minutes to complete this meal. This high-protein  recipe only takes five minutes to make and pairs well with strawberries and figs.
According to a study published in Nutrients, both fruits are rich in vitamin C, which also helps to support your immune system.
For a dosage of microorganisms that are good for the gut and to control blood sugar, choose plain Greek yogurt.
Slivered almonds are used in this dish to add flavor and wholesome fats.
Peaches taste great when combined with vanilla yogurt, oats, and honey and are high in fiber (but remember to eat the skin!).
The sugar and carb content of this overnight oats recipe with yogurt is a little higher per portion, but a helping is two cups, allowing you to always reduce the amount size.
Alternately, omit the honey or jam and savor the peaches' inherent flavor.
Large oats, which have a distinctive texture, are used in this recipe.
According to a recent study published in September 2020, apples contain pectin, which is a form of fiber that helps digestion and maintains the health of your digestive and immune system.
For a little heat and anti-inflammatory properties, sprinkle with cinnamon and ginger.
Each serving of this parfait contains 10 grams of protein (see also "The Best Single Serve Oatmeal Protein Cookie"). Both fiber plus vitamin C, which are both abundant in strawberries, are good for your immune system.
You may make a quick and attractive breakfast that you can carry with you by layering fruit and oats on the inside of a mason jar.
You can use agave and maple syrup for the honey that is recommended in the making of this overnight oats dish if you want to make it vegan.
During the off-season, use iced strawberries for a healthy diet.
This creamy, thick overnight oats dish for weight loss is better served chilled and is incredibly packed in protein to keep you full until lunch.
Additionally, Greek yogurt includes probiotics and is available. A study published in March 2019 demonstrated how probiotics maintain gut health and immunity.
To save time, chop the banana into bits and freeze it before cooking. If you have a morning sweet tooth, this is a terrific breakfast alternative.
Picky eaters will love the exquisite flavor and added nutritional value of bananas, yogurt, and honey. Remove the honey to reduce the amount of sugar and sweetness.​
Blueberries and fresh orange juice give color and vitamin C.
According to a sizable study, blueberries not only offer a wealth of fiber and antioxidants but can also enhance cognition and reduce the incidence of Alzheimer's and memory problems as you age.
Sprinkle nuts and seeds, such as almonds and flaxseed or chia seeds, on top to increase the protein content.
This breakfast will give you energy for the morning while tasting like a rich dessert (see also "The Easiest And Healthiest Protein Pudding"). Each serving of this parfait contains 10 grams of rye flakes, a fantastic source of fiber.
While the cocoa and raspberry flavor combination makes it seem indulgent and sweet, the cacao powder and yogurt both contain heart-healthy antioxidants.
Use natural yogurt to reduce the sugar content and Greek yogurt for added probiotic benefits.
Add a banana on top for extra potassium and fiber.
Strawberries are a topping on this vegan overnight oats meal, adding a vitamin C punch and a touch of brightness.
You might want to double or triple the recipe to prepare a large quantity. It's a fantastic option for supper preparation on a workday because it keeps in the refrigerator for two to three days.
Add nuts and chia seeds on top for an additional protein boost.
In this parfait, quinoa replaces the oats, but you can substitute any grain you have on hand.
Quinoa is a wise choice due to a number of factors, including the fact that it is a gluten-free choice that is also a complete protein and has a higher protein content than several other grains, according to research published in Foods in February 2020.
Similar to what you might have done as a child, this delicious dish will have you searching all the way to the bottom. 
This straightforward overnight oats dish uses rolled oats with chia seeds, is thick and heavy in fiber (13 grams overall), and will leave you feeling extremely satisfied.
A nice twist is that the fruit is at the bottom; you can either use a spoon to dig for it or combine everything when you're prepared to eat.
This dish works well with strawberries, and if you'd like, you can add nut butter on top for more protein and fat.
This dish is straightforward and ideal for experimenting with various toppings.
Prepare this recipe for overnight steel-cut oats if you have some additional time. Compared to rolled oats, which are a bit softer, steel-cut oats have a great, chewy, and thick texture.
With only four ingredients and even flavors, this straightforward vegan meal invites experimentation.
If you like, you can use almond butter instead of peanut butter in this recipe.
The flavor combination of peanut butter with strawberry is irresistible, and this oats meal is creamy and filling because of its high fiber, protein, and heart-healthy fat content.
For a probiotic kick to maintain the health of your stomach, choose simple Greek yogurt and keep your blood sugar levels low.
Pick your preferred berry for a healthy and fresh breakfast. With a staggering 26 grams of fiber in this delicious, chia seed pudding recipe, these complex carbs will keep you full until lunch.
To cut down on sugar and gain the probiotic benefits, choose plain Greek yogurt. You'll discover that the fruit and syrup already provide ample natural sweetness.
You only need 10 minutes for this straightforward recipe.
This paleo meal is perfect for people following the paleo and keto diets as well as anyone watching their carb and sugar intake because it is low in carbs, sugar, and grains.
Add a spoonful of almond butter or plain Greek yogurt, and scatter sliced nuts and seeds like almonds, walnuts, or pistachios, to boost the protein content.
Kefir is a probiotic-rich beverage that has the consistency of fermented yogurt. Kefir has a lot more liquid than yogurt, therefore it might even be more effective when creating overnight oats.
Bananas and a small bit of maple syrup provide this overnight oats option's sweetness; hemp, chia, and kefir supply the protein.
Even though the 8 g of fiber a serving is more than plenty if you simply follow the instructions as written, adding frozen or fresh berries would be fantastic for added flavor, vitamins, and fiber.
Even though chocolate overnight oats seem like a genuine treat, alternative protein-based overnight oats recipes can be just as healthful.
You can be sure you're just putting healthy ingredients into your body with 100% vegan protein powders (see also: Healthy, Yummy, Sugar-Free, Protein Powder Pop Tarts Recipe!)because every component can be traced back to its origin, even if it has a chocolate flavor.
To make your chocolate oats even more tasty and healthful, add a sliced strawberry and banana, along with a few frozen berries, some almonds, or a few vegan chocolate chips.
Berry oats are always appealing and very simple to make; simply combine milk, oats, and vanilla protein powder.
When using frozen berries, the juice will seep into the oats, giving them a stunning pink or purple color, and they will defrost inside the mix overnight.
Sprinkle some ground cinnamon in the protein overnight oats mixture.  These straightforward protein oats are enticingly sweet and subtly spiced, and they'll help you start your day off right.
Alongside mixed berries or diced banana, overnight oats with vanilla and cinnamon taste great.
Yet, this protein oats recipe is so adaptable that you can make apple pie-inspired oats by omitting the fruit and replacing it with chopped apples for the ideal autumnal breakfast.
To get your greens in early, you might even add vegetables to your protein overnight oats.
Making vividly green overnight oats with blended spinach or kale, mashed banana, and chia seeds will give you a very nutritious morning.
Protein powder and the health of organic greens are combined in this mixture, which is vegan, clean, and organic, to create a special, wonderfully nourishing recipe.
These chocolate chip oats are a favorite with people of all ages because every kid dreams of having chocolate for breakfast and every adult is still a kid at heart. 
While smashed banana with Chocolate Whey Isolate contribute nutrients and protein to keep stuff in the healthy-breakfast category, semisweet choc chips and velvety peanut butter add in those delicious dessert sensations.
This decadent dish turns your morning oats into a guilt-free guilty delight by adding fresh raspberries and rich dark chocolate powder.
Use whichever milk you have available and plain Greek yogurt to make morning brownie bonanza!
Tropical overnight oats will bring a little touch of brightness into your morning. Using a spoonful of protein powder plus coconut milk, start with our basic recipe.
Throw in a teaspoon of ginger to the mixture as well as diced mangoes, peaches, or passion fruit puree for added warmth. This beautifully summery breakfast is fruity, spicy, and sweet all at once.
Final Thoughts
The base is whole-grain oats, and from there, you can add whatever you like.
All types of fruit – fresh fruit, frozen berries, dried fruit, almond butter, nuts, and seeds—make delectable and nutritious topping choices. 
You could even double or quadruple these recipes because the oats keep well in the refrigerator for several days.
The liquids you add are also crucial. If you make the right choices, protein from milk, milk substitutes, and yogurt can satisfy you. Look for items that have less sugar or are completely unsweetened.
Look for brands of plant-based yogurt and milk that have additional protein; soy or pea protein are particularly popular. 
It's crucial to include protein in the form of nuts, seeds, and milk in order to balance out the fruits and oats, as these are excellent sources of fiber and healthful carbohydrates.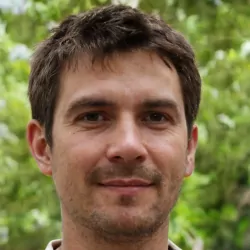 Latest posts by Justin Roberts
(see all)