This little family run winery in Boulder, Colorado, takes an Italian approach to wine making, matching wines with food, using science and engineering for the highest quality results, and ultimately being motivated by family and love.
The two owners were married in Italy in the month of September and met as a result of their love for the Italian cuisine and lifestyle, the name of the winery 'Settembre', is a reference to the influence of Italy in their relationship as well as their wine making.
While they take influence from the European continent, Settembre's wines are made from 100% Colorado grapes.
While souring grapes from other countries, and outside the state, can often be the easier and cheaper option, Settembre is dedicated to creating the highest quality wines using what is around them instead.
Today we're going to review Settembre Cellars, as they become more and more famed in the area, so that you know what your money gets you as well as a peek behind their curtain into the making of their wines.
To learn more about these Coloradoan Winemakers, read our take on them below.
Their Winemaking Process
Of course, if we are to provide an accurate review of any winery or foodery, we must start at the source.
Where are their ingredients from, how do they treat them, and how does this lead them to success?
As mentioned previously, it all starts with local Colorado grapes.
The winemaker and owner, Blake, is a strong believer that these Colorado grapes can lead to world-class wines, and seeks to demonstrate their prowess in comparison to the usual suspects in Europe.
Ignoring fermentation logistics, Blake lets these grapes call the shots with one stainless tank per harvest.
To get the most out of these grapes they really take their time, sort the grapes by hand before they go to the destemmer, ensuring all the jacks are removed.
At Settembre it is about hours per ton, not tons per hour during the crush, even insisting on using gentle wooden buckets to move the rushed grapes to the fermentation tank.
Maceration and fermentation again is a game of time and patience at Septembre, believing that good things take time to come and shouldn;t be rushed.
The fermentation takes place in stainless steel or in their French Oak barrels, depending on the wine, but both are an effort to avoid potential leaching and scalping from the plastics.
These French Oak barrels have the precise goal to create elegant and delicate fines, at Settembre they buy new French Oak barrels each year to ferment the white wines, and age the red wines.
Settembres mantra of science and patience is evident again in their filtration of wine, choosing not to filter the wine, but rely on the patience of traditional winemaking to clarify the wines, ensuring the grapes character gets the correct level of attention.
As Settembre says themselves 'Our motto, use science to measure and understand the continual evolution of wine in order to guide the timing of traditional winemaking techniques.'
Each wine is then corked with totally biodegradable and premium, extra long, corks that ensure closure as well as environmental safety, important to many in the alcohol business now that has previously upheld non-environmentally safe procedures.
Moreover, they refuse to let all this work go to waste and ensure the nuance is in each bottle by aging all bottles prior to release, ensuring a quality product for all.
Popular Vintages On Offer
At Settembre they commonly get around 11 vintages from their long and patient process.
Considering how long the winemaking process is, as well as the bespoke nature of their wine and ingredients, we are glad to say that their pricing remains reasonable and justifiable, generally aligning with how long they were aged.
2011 Reserve Syrah
Perhaps one of their more unique items is this 2011 vintage Syrah.
Thanks to the winemaking of Blake, this wine is a single-vineyard and single-varietal wine, but since the grapes were fermented in two separate material containers, each with different yeast, there is a complexity that a multi-vineyard wine would have.
More specifically, this Syrah spends an additional year in neutral French Oak to enhance the nuances of the grape. For a decent price, this is a pretty elegant Syrah reserve.
2013 Syrah
This is a more simple Syrah, closer to a table wine, created with the main intention of food pairing.
Aged a little less than the reserve, the two separate containers and yeast used in fermentation endow a spice and floral note that makes this wine food-friendly, and a little more affordable.
At Settembre they recommend this as a food wine alongside spicy food.
2013 Sangiovese
This is similar to the Syrah previous, but with a much brighter note of taste.
Once again, this wine has been aged a little less making it more food-friendly, along with extended maceration and againing in the French Oak used in Settembre, this is another classic done the Colorado way.
2016 And 2017 Cabernet Franc
Both vintages are available from Settembre, and both of their Cabernet Franc;s use the same grapes used to produce the Rosato.
While the latter wine style requires them to be harvested earlier, they allow them another three weeks, and extended maceration, to make these Cabernet Franc.
While the 2015 is lighter, we can expect the 2017 vintage to be a more full bodied red wine
2012 Cabernet Sauvignon
Aged for a longer period in their signature barrels, expect a full-bodied red wine typical of a Cabernet Sauvignon, ideal for pairing with rich foods and saving for special occasions.
Wine Tastings
Their tasting rooms in Colorado are worth going to if you are a wine fan, their rooms fit around 20 people at a time, so book ahead when seeking a large booking.
One thing that is perhaps a point to work on for them is the lack of food, they actually encourage you to bring their own.
We know that in a choice sommelier and winemaker we want to see them demonstrate their food pairing prowess, especially when at a tasting room.
Being given direct and physical pointers on tasting can really help the wine seem better, so it is something they should consider, even if it's just cheese.
Although beyond wine, Settmebre serves their community with a whole host of other activities like Adult Coloring session, music, and other activities and events that are seasonal, and there for all the family to enjoy.
Settembre's Wine Club Membership
The wine club offered by this winery is generally pretty good. Wit
h a few choices of package, all members of the club get wine shipments, which change with the package, as well as exclusive access to a club member event at the winery, as well as a 15% discount on any additional bottle purchases.
They generally choose the wines based on the season and what's going to be good, but you can pick packages that are only whites, or only reds.
There is a 3 bottle, 6 bottle, and 12 bottle package that you can choose from as you see fit.
We think that the package options remain pretty varied for a winery as others can be limiting but you get a decent choice here even among their limited selection
The club is generally pretty good. The value of this is worthwhile but only if you like Settembre's wines, there's no other brands, of course.
It's also probably more worthwhile if you are a local so you can really make use of the discounted purchases as well as the ability to attend the events.
Frequently Asked Questions
When Is Settembre's Winery Open To The Public?
If you want to drop into their physical store and even check out their cellars, or book yourself a tasting.
Their opening hours are usually 1pm – 6pm, they even serve drinks and sell their bottles in the winery physically which is great for locals who love their wines.
Are There Sulfites In Settembre Wines?
Settembre adds a small amount of sulfites to their wine, but much less than most wines. They feel it is part of the natural and traditional wine making process.
Final Thoughts
As you can see Settembre is a brand that is dedicated to making quality wines.
What we really enjoy about Settembre is that you can never really fault them for trying, even if one wine style isn't your ideal taste.
They really put the effort and patience into their time as is demonstrated in their winemaking processes.
What we love is that they are combining traditional and old fashioned techniques with the modern ingenuity of using Colorado grapes.
The authenticity of European wine styles is not lost in these American grapes, but shows the ingenuity of immigrants and the success of non-commercial goals.
If you find you are a fan of Settembre, you can go tasting there or even get on their membership, if you do like them, they do well to look after their own. Try them out this season!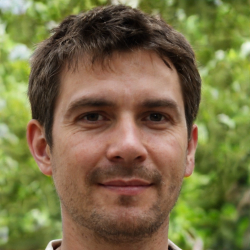 Latest posts by Justin Roberts
(see all)