Even the most boring vegetable can come to life with the right seasoning.
From the humble carrot to the often overlooked turnip, some careful prep can transform boring into beautiful.
And that's just what happens with these veggie fries.
Combining paprika, thyme, and cayenne pepper, these paleo veggie fries have a hint of spice, a touch of sweetness, and an amazing fragrance.
They're incredible paired with burgers and barbecues, but you can enjoy them on their own when you need a snack!
What Are Spicy Paprika And Thyme Veggie Fries?
Spicy paprika and thyme veggie fries are about to become your new side dish best friend.
They're a low-carb paleo-friendly alternative to fries, seasoned with a simple spice blend that combines aromatics with heat.
Spicy Paprika And Thyme Veggie Fries Ingredients
There's quite a simple ingredients list for this recipe, making these veggie fries an easy side dish for your paleo main.
The Vegetables
Traditional fries are made with potatoes, but as you know, that's a no-go on the paleo diet.
However, there are so many vegetables that you can enjoy on paleo, you won't find yourself missing potatoes.
The best vegetables to use for these spicy fries need to hold their shape even when seasoned, baked, and dipped in your favorite condiment.
Carrot and beetroot are an excellent mixture. Their natural flavorings pair with the spice mix in the best way, adding a touch of sweetness.
But let's explore some other options! 
Sweet potato is always a popular alternative to the white potato. Sweet potato is technically paleo, but you'll want to keep the portion small.
Butternut squash is another good choice, but keep in mind your portion size.
Turnip might seem like an unexpected potato substitute, but it's actually one of the best! Parsnip is another fantastic choice.
Try mixing parsnip and carrot for a fall take on this dish.
Finally, you can experiment with summer vegetables such as zucchini. Zucchini goes well with the spice mix, but it can be a little soggy.
Not a huge problem if you're eating with a knife and fork, but a struggle for dipping.
The Spice Blend
Three key ingredients make up this incredible spice blend. They are:
Paprika. Sweet paprika, sometimes known as Hungarian paprika, is the best choice for this recipe. It allows the fragrance of the thyme to come through, adding a touch of sweetness and delicious complexity. 
Smoked paprika can also work, but it's a bolder flavor. You might want to use a lighter touch, to avoid overpowering the thyme.
Finally, hot paprika is typically a blend of paprika and chili. If you use hot paprika, leave out the cayenne.
Dried Thyme. Thyme adds a subtle fragrance and aroma to your spice blend. There's a lingering touch of both citrus and mint, as well as a woodsy undertone that adds depth to the lighter notes of sweet paprika.
You must use dried thyme in this recipe, not fresh. Dried thyme is easier to incorporate into the spice blend, while fresh thyme won't spread flavor so evenly.
Cayenne. The source of the spice in our spicy paprika and thyme fries, dried cayenne pepper powder has heat without the powerful taste of other chiles. There's a bit of fruitiness that goes well with both paprika and thyme, but this is a spice that focuses on heat, not flavor.
If you aren't so keen on spice, try cutting the amount in half, or subbing for a lighter chili powder.
Onion powder, garlic powder, salt. These three ingredients are pantry staples. They don't add a huge amount of flavor to the dish, but they build the overall balance of the blend, and give it some umami depth.
Oil
Olive oil and coconut oil will both work for this spicy veggie fries recipe, but they'll deliver different effects.
Olive oil has a pretty distinct flavor, one that complements the flavors of both the vegetable and the spice blend. It also has a higher smoke point. This is the easiest oil to use.
Coconut oil gives a nutty taste to the fries which can build depth. It also has a lower smoke point than olive oil.
It's fine for this recipe, but avoid cranking the heat up if the fries are taking too long to cook.
Tips And Tricks For Making Spicy Paprika And Thyme Veggie Fries
Experiment with the vegetables you use!
Almost any vegetable can be made into fries if you put your mind to it. Try using a mixture of veggies to up how many nutrients are in each portion. 
You can serve spicy paprika and thyme veggie fries with all kinds of meaty mains. They go great with a naked burger and are a perfect pairing for your favorite barbecued meats.
The fries are best eaten fresh, although they'll be good for a few days in the fridge. They don't freeze well, so we recommend making smaller batches so you can enjoy them in one go.
How To Make Spicy Paprika And Thyme Veggie Fries
Preheat the oven to 350 degrees F.
Begin by preparing your vegetables. Peel the vegetables and cut them into thin strips, just like potato fries. Make them as thick or thin as you want, but adjust the cooking time accordingly. If you're doing a mixture of vegetables, some might cook quicker than others, so slice them to different thicknesses.
Mix 1 tablespoon of paprika, 1 tablespoon of dried thyme, 1 teaspoon of cayenne pepper, ½ teaspoon of garlic powder, ½ teaspoon of onion powder, and ½ teaspoon of sea salt. 
Place 2 tablespoons of olive oil or coconut oil into a bowl, and add your fries. Give everything a good shake, to ensure the fries are evenly coated. 
Sprinkle half the spice mix into the bowl (save the other half for another time). Either shake the bowl to disperse the spice mix, or use your hands to ensure even coverage.
Arrange the fries in an even layer on a lined baking sheet.
Bake the fries in the oven for around 35 to 45 minutes (depending on the veg you used). Halfway through the cooking time, use tongs to flip the fries and ensure even browning.
Serve with your favorite paleo meat dishes.
Final Thoughts
Combining aroma and spice, these veggie fries with spicy paprika and thyme can help jazz up a boring meal.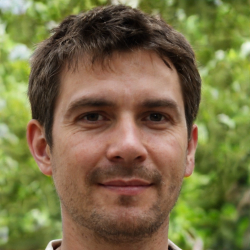 Latest posts by Justin Roberts
(see all)