Whether you're just getting started out on the ketogenic diet, or you're an old pro, it's always a good idea to have some easy crockpot recipes at hand.
In recent years, we've begun to learn more about the adverse effects of sugar on the human body. 
So, even if you're not necessarily following a low carb meal plan, you could benefit from making some of these meals a few times a week. 
Whether you're in the mood for Italian, Mexican, American, or Asian cuisine, we've got the perfect crockpot recipe (see also: 10 Tasty Paleo Crockpot Recipes You'll Love)for you. To find out more, simply keep reading below. 
We bet that when you started the keto diet you thought you might have to give up noodles and meatballs, but this isn't the case.
We've got the perfect replacement for you! Zoodles. Zucchini which has been peeled into noodle like shapes. 
With plenty of marinara sauce, and lots of juicy meatballs, you will absolutely adore this dish. You won't even miss the carb based noodles with this low calorie dish. 
You will absolutely adore this low carb slow cooker meal. I mean, is there really anything better than lamb ribs?
The answer to that question is yes – lamb ribs cooked in a slow cooker all day until they're perfectly moist and succulent. 
The best thing about this recipe is the cauliflower mash. It's mixed in with lots of butter, salt and pepper, to create the creamiest, most flavorful mash possible. We honestly think that it tastes better than the potato variety. 
If you're a lover of chili, and are looking for the easiest recipe possible, then you simply have to try this recipe. This one tastes just like the regular kind, but without the kidney beans.
Kidney beans are known for having a significant carb content, but with these removed, you have yourself a delicious low carb meal. 
With lots of hot spices, this is sure to spice up your Mexican food night. 
If you're a lover of sausages, then this hearty dish is sure to warm you up. This indulgent dish is the perfect one for long winter nights.
It uses Italian sausages and lots of mozzarella cheese, which is positively gooey after being in the slow cooker all day. 
It also has plenty of fresh peppers packed inside, both red, yellow and green. Seasoned with onion, garlic, and Italian herbs, this dish is brimming with flavor. 
Perhaps you're looking for the best keto salad recipe in town? If so, we've got the perfect one for you.
This slow cooker salad is brimming with flavor, with lots of spicy chicken, tangy tomatoes, fresh lettuce leaves, and mild avocado. 
Perfect for chowing down on when the weather is hot outside, this delicious salad recipe is sure to cool you down. 
If you want to try the most delicious, indulgent keto dish on the entire planet, then you simply have to try this Tuscan chicken recipe.
This recipe has everything you could possibly want from a delicious keto meal, with plenty of fresh double cream, tangy sun dried tomatoes, and ooey gooey cheese. 
It's also packed with spinach, so if you're trying to get more nutrients into your diet, this recipe's got you covered. 
If you were worried about having to give up some of your favorite takeout dishes on account of the keto diet, then worry not.
This recipe shows you how to create an Asian favorite – mongolian beef, minus the carbs. 
We absolutely adore the rich soy flavors in this one, and the sticky sauce is absolutely to die for. With plenty of fresh cauliflower rice on the side, you can't go wrong with this Asian dish. 
If you're anything like us, then chicken wings will be one of your favorite side dishes. This garlic chicken wing recipe is so flavorful yet mild.
It's marinated with plenty of grated parmesan, along with aromatic garlic flavors that are simply the best. 
Serve this one either as a side dish, or as a starter. It works perfectly for both. 
Now we know that barbecue pulled chicken is normally served in a bun, but we promise that you won't miss the carbs at all with this delicious keto recipe. 
Because it's made in the slow cooker, the chicken in this dish is the tenderest you could ever imagine. It literally falls apart in your mouth with each bite. 
We recommend serving this delicious dish with plenty of coleslaw piled on top for some added crunch. You can thank us later!
Chances are that if you've been following the keto diet for a while, you're missing some regular old mac and cheese. If this is the case, then this recipe's got you covered. 
With several different varieties of cheese packed into this casserole dish, you won't be missing the pasta at all.
In fact, we'd go so far as to say that it's just as good as the real deal. Trust us, you won't regret making this delicious dish. 
Frequently Asked Questions 
Now that we've covered some of the very best keto crockpot recipes in town, we can move on to discuss some frequently asked questions you had. 
Are Slow Cookers Good For The Keto Diet? 
This is probably the most common question those who are following a ketogenic diet ask in regards to slow cookers. Are these devices good for the keto diet? 
The answer is yes, slow cookers are excellent devices for the keto diet. They can aid you in making a whole host of different meals, including soups, side dishes, lunches, dinners, and even low carb desserts. 
The best thing about slow cookers is that they're so easy to use.
You can do all of your meal prepping in the morning, then have a healthy and delicious keto-friendly meal waiting for you by the time you get home. 
Is Weight Loss On The Keto Diet Slow? 
Most people notice that when they first start a low carb or ketogenic diet, they'll rapidly lose weight in the first few weeks.
This is usually anything up to 8 pounds. Some of this will be fat, of course, but a lot of it will be water weight, which falls away from your body when you stop eating carbs. 
Gradually as the weeks pass, the weight loss will become steadier, and not as dramatic. With the keto diet however, people will still notice a faster weight loss than with other methods. 
What Vegetables Can't You Eat On The Keto Diet? 
If you want to lose weight and follow the keto diet properly, there are a few vegetables that you should avoid eating.
Some of the worst culprits are root based vegetables. So, anything from potatoes, to parsnips, to butternut squash should always be avoided. 
In terms of keto-friendly vegetables, you should always seek to eat as many greens as possible. This means making sure that you load your plate with plenty of kale, spinach, and broccoli.
These are all fantastic sources of vitamins and minerals, as well as being very low in carbs. 
Are Crock Pots Healthy? 
One of the key questions that people ask regarding crock pots is whether or not they are a healthier alternative.
The answer to this question is yes, crock pots are incredibly healthy, provided that you use them properly. 
Because you're not required to use lots of oil like you might in a frying pan, you significantly reduce the amount of calories you're consuming, which makes the dishes far more healthy. 
In addition, because the food is cooking at a lower temperature for longer, this also helps to preserve many of the natural nutrients found in the food, which may be destroyed when cooking in a pan or in the oven. 
As well as being healthy, crock pots also might help you to save money on your electricity bill.
That's right, crock pots are known for being incredibly inexpensive, as opposed to using the oven, which takes far more power to heat up. 
Final Thoughts 
To sum up, there are a whole host of different crockpot recipes out there that you can try.
Just because you're following a low carb or ketogenic diet, this doesn't mean that you can't enjoy all the foods you did previously. I mean, just take a look at the amazing selection above!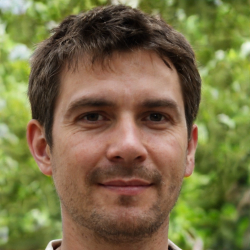 Latest posts by Justin Roberts
(see all)