Whoever joins the keto diet community comes to face some major decisions regarding their diet, the biggest one of which is quitting carbs and any soups that contain them.
However, because quitting a delicious and hearty soup is not that easy, there are nowadays a plethora of keto soup recipes around the internet that people have come up with to satisfy their need of enjoying hugging that bowl and having spoonfuls of warm, deliciously tasting soups.
In this article, we have 10 superb keto soup recipes you are bound to love; some of them are recipes that you might have already tried before, while others are twists of classic recipes that make your favorite carb-loaded soups keto-friendly.
So, keep reading below to see what we have for you!
A no-noodle soup is exactly what its name describes, but that doesn't mean it is any less tasty!
This keto soup is made with no noodles at all but with lots of chicken. To make it, you need to first sauté the onions, garlic, celery, and sliced mushroom to soften them and release their flavors.
Once that is done, you can move on with adding some chicken broth, carrot slices, and dried parsley, together with some salt and pepper, and simmer until the veggies are all soft and melt in the mouth.
The last thing left to do is add your shredded rotisserie chicken and cabbage strips and give your soup another 10 minutes to simmer.
It is these cabbage strips you've added in the end that replace the traditional noodles (egg, rice, etc) you would normally add, making this soup one that is low in carbs and extremely keto-friendly.
A cream of mushroom soup is one you can find in any supermarket in a precooked and canned form.
However, those soups are not the healthiest ones and, most of the time, they are not the lowest in carbs either.
To make your own keto mushroom soup, you need to first saute the mushrooms and then puree them together with the rest of the sauteed ingredients, like the shallots, garlic, and thyme.
All that's left to do is stir in some cream and serve. Make sure to reserve one cup of the sauteed mushrooms you made in the very beginning on the side to then add them to the soup unless you want a soupy soup with no chewing or biting involved!
A traditional mussel chowder is made with sweetcorn, potatoes, bacon, and mussels, as well as other chopped veggies, all in a double cream soup that oozes with flavor.
If you keep the flavor and most of the ingredients but eliminate the potatoes and corn, you will get a mussel chowder that is low in carbs and perfect for a keto diet.
In addition, if you replace the potatoes with rubataga (also known as turnip or swede) you can make this soup even more flavorful without adding too many carbs.
So, if you have saved some carbs for later in the day, you can enjoy this mussel chowder, swede included, for dinner and add no more than 12 more grams of carbs to your day!
Chopped celery root or chopped swede is the ideal replacement for the carb-loaded potatoes which you have to eliminate from your keto diet or enjoy in small quantities.
To make you're a traditional Hungarian goulash, you can use these alternatives and add them to your soup together with ground meat, bell peppers, and a mix of herbs and spices like paprika, cayenne and black pepper, oregano, salt, as well as caraway seeds.
With crushed tomatoes and lots of oil or butter, this will be the tastiest Goulash soup you've ever had, and because you are on a high-fat diet, don't skip on adding some sour cream or mayo when serving!
This soup has only 12 grams of carbs per serving, and it is one of the most appetizing soups you can make, so if you are not a fan of all things creamy in a soup this is a recipe you'll want to save (see also "Easy Recipe For Tuscan White Bean Soup").
To make it, you need to cook some onion, carrots, and celery until softened, add a bit of flour, and then mix in some cauliflower florets and thyme to cook them all together in a vegetable broth.
 At this point you'd expect the cauliflower soup to be mashed (see also "Try This Low-Carb Loaded Cauliflower Mash") or pureed, but no. The point of this soup is about enjoying the softness of the cauliflower florets together with the crispiness of some cooked bacon.
And all that in a soup that turns into milky and gold (literally), thanks to the added milk and the orange color the carrots release.
People on a keto diet know that turkey is not a Christmas and Thanksgiving meat anymore; rather, it is one of the lean meats you can enjoy year-long!
So, whenever you have some leftover turkey in the fridge but don't want to have it with mayo and veggies for the third day in a row, try making this leftover turkey soup.
With jalapeno and green chili peppers, garlic, cumin, cayenne pepper, and oregano, this soup is spicy, herby, and so flavorful you'll start leaving extra turkey on purpose just to make this recipe.
Cooked in a tomato sauce chicken broth and served with fresh chives and melted ghee, it is a hearty soup that makes the best use of that leftover turkey.
Classic beef ramen includes noodles, but that doesn't mean you need to skip on enjoying delicious beef ramen that is made with low-carb noodles.
This recipe yields an appetizing beef ramen that packs all the authentic flavors of ramen and is made with shirataki or zucchini noodles.
Cooked in a beef broth and with thinly sliced ribeye steaks and eggs on top, this is a filling bowl that is also quite spicy thanks to the sriracha sauce and chili flakes added.
With sesame oil, coconut oil, and sesame seeds, you can also add some good fats to your meal while the bok choy is a great low-carb source of fiber.
Unlike the cauliflower and bacon soup we shared above, this soup is 100% creamy and you can even drink it straight from the bowl. And if that sounds like something you wouldn't do, wait until you've tried it.
Pureed broccoli cooked in a vegetable broth with butter and sauteed onion and garlic is already a healthy, low-carb soup but it's not a complete meal.
At least not until you whisk in some cheddar cheese that provides some fats and protein and makes the soup even creamier and so, so cheesy.
Serve with some sour cream, salt, and pepper, and dip some of that keto cloud bread you made (see also "10 Best High Fiber Bread Recipes To Try Today")!
Boneless chicken breasts are quartered and cooked in a chicken broth together with some spinach and artichokes to make a soup that you'll wish you'd never stop eating.
With simple ingredients like these, simple spices like salt, chili flakes, and black pepper, as well as some lemon juice and two types of cheese – mozzarella and parmesan –, this soup is probably one of the best on this list.
Traditionally, a Greek chicken soup like this one has white rice or angel hair pasta in it too, but the egg-lemon sauce is always non-negotiable.
The keto version of such a soup certainly skips on the rice and pasta but luckily for all of us, these ingredients are not what makes this soup so special, and neither is chicken.
While the sliced chicken is a great source of protein, what makes this soup worthy of its hype is the sauce made with beaten eggs and lemon that is slowly added to the broth.
With salt and pepper to taste and some cauliflower florets in it, if you want to have your veggies in one meal, this Greek keto soup is the perfect winter night comfort food!
The Bottom Line
Sticking to a keto diet can be hard at first, but when you have recipes like the ones in this article, everything is easier. Saying goodbye to rice, pasta, and bread is not that hard anymore once you discover how amazing broccoli and cheddar work as a combo in soups.
So, no matter which of these 10 keto soup recipes (see also: 10 Superb Keto Air Fryer Recipes Everyone Will Love!)you try or even if you make all of them over the course of time, you are up for a pleasant, low-carb, yummy surprise!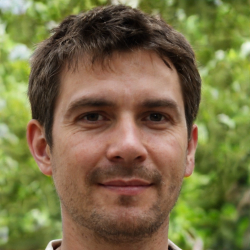 Latest posts by Justin Roberts
(see all)