Everybody loves bread and it is quite a staple part of everyone's diet. It's super tasty and delicious, but the issue with most bread is that it's not too healthy. 
This can be quite stressful if you are on a diet or you are trying to cut back on your calorie intake.
Having to cut bread out of your diet can be quite upsetting too, but luckily, there is a way you can avoid having to cut it out of your diet. 
There are plenty of superb low-calorie bread recipes out there that will let you enjoy bread without feeling any guilt.
If you'd like to find out more, read on and discover some amazing recipes you can try
From cheesy garlic bread all the way to delicious bread rolls, there are so many options for you to choose from when it comes to low-calorie bread.
You don't have to give up bread just because you are trying to watch your calories. 
Some of these recipes will seem like they are too good to be true, but we can promise you that they are extremely low in calories! Just because the calorie count is low, that does not mean the meal cant be delicious! 
Most of these recipes are really easy to make as well, so even if you do not have much baking or cooking experience, you should have no issues following along. So let's take a look at the recipes! 
Yes, even cheesy garlic bread can be low in calories! This recipe is super tasty and you can enjoy it without worrying about cheating on your diet. 
On top of being low in carbs, this cheesy garlic bread is also grain-free and gluten-free! The truly best part about this recipe is that you can't even tell that it's healthier, because it tastes just as good as the junk food version. 
This recipe does have quite a few ingredients, but it's super easy to make, so don't be intimidated! You will find yourself making this cheesy garlic bread again and again. 
This almond bun recipe is definitely one you are going to want to hold on to. It is incredibly easy to make and super low in calories, so you can enjoy it completely guilt-free! 
They have an incredible texture and you can use them for both sweet and savory dishes, it really depends on what you fancy at the time. 
You only need five ingredients to bring these almond buns to life and they come in the form of almond flour, eggs, unsalted butter, sweetener, and baking powder! This is a super easy recipe to put together and you will find yourself making them all the time. 
This bread is perfect for anyone who wants as close to "real" bread as possible, without breaking their low-calorie rule. It works great as sandwich bread and it also toasts incredibly well! 
On top of being low in calories, this bread is also completely gluten-free so it is way more inclusive of multiple dietary needs.
Because it is made with coconut flour and almond flour, it has a delicious taste to it that you won't find in any other recipe. 
Some of the other ingredients included in this recipe are coconut oil, eggs, apple cider vinegar, and salt. This bread is especially great for breakfast and pairs incredibly well with eggs or other breakfast foods! 
Sometimes a bread roll is better than a loaf of bread, and that's exactly what you are going to get with this recipe! As you are baking these rolls, your whole house will start to smell like a bakery and you will notice your mouth watering! 
These bread rolls are super low in calories and carbs and they couldn't be any easier to make! Some of the ingredients you will be using to make these bread rolls include olive oil, apple cider vinegar, flax seeds, chia seeds, and baking powder. 
You can use all the regular toppings and spreads you would use with normal bread as well because these bread rolls are incredibly versatile! 
This recipe claims to be the best low-carb bread out there, and it's no surprise as to why! If you want to make a loaf that is similar to a Subway, then this is the perfect bread for you. It is lovely and soft on the inside, with a delicious crunch on the crust! 
This recipe can take a few tries to get right, but the extra effort is worth it because when you produce a perfect loaf, you will definitely want to enjoy it again and again!
All you need for this low-calorie bread is blanched almond flour, husk powder, baking powder, Celtic sea salt, apple cider vinegar, egg whites, and boiling water. 
If you come across a keto recipe that usually means it's low in calories, and that can definitely be said about this bread! It is super soft and pillowy, with every bite tasting incredibly delicious. 
The base ingredients for this loaf are made using flaxseed and coconut flour and this combination works incredibly well! Some of the other ingredients you will be using for this bread include eggs, egg whites, olive oil, water, salt, and baking powder. 
On top of being low in calories and keto-friendly, it is also 100% gluten-free! 
French Toast is perfect for breakfast, but do you know what's better than French toast? French toast sticks. 
The bread sticks themselves are made with almond flour and then they are dipped in sugar-free pumpkin spice batter, before being fried to create an absolutely delicious treat! You will find it hard to believe that something this good is low in calories and completely keto-friendly! 
This recipe might seem a bit intricate at first, but once you start making it, you will see that it is super easy to make for yourself. 
Here's another breakfast bread recipe that you will find hard to believe! These Swedish breakfast buns are not actually sweet by themselves, rather, they taste a lot like sourdough, and they pair incredibly well with almost anything! 
It has a bit of a grainy multi-grain bread vibe to it because of the inclusion of seeds, and the crust is incredibly crunchy and chewy. The center is nice and soft and it emulates regular bread exceptionally well. 
This recipe really has all the best qualities of different types of bread rolled into one dish that you won't be able to get enough of. This is a super easy recipe to follow as well and it's quite hard to get wrong! 
If you are looking for a low-calorie bread recipe that is incredibly versatile, then you definitely need to try this coconut flour & psyllium flatbread. 
This bread uses psyllium husk powder to create a grain-free flatbread that can be used for a variety of different things. This flatbread is incredibly delicious as well and the coconut flour really brings out the taste even more. 
On top of being low in calories, this coconut flour & psyllium flatbread is also keto, low carb, paleo, gluten-free, egg-free, dairy-free, and vegan! This is the perfect bread to make if you have lots of dietary needs to cater to! 
Be warned though- this bread is extremely filling! You will definitely want another slice, but you might struggle to eat it! 
Finally, we have this delicious almond flax keto bread. This bread has an incredible texture and the flavor is absolutely amazing. The inside of the bread is super soft and fluffy, whereas the crust is absolutely crunchy! 
This almond flax keto bread pairs perfectly with lots of different toppings, but if you just want to experience the bread in its natural state, just pair it with a delicious slab of butter! 
Along with being low on calories, this almond flax keto bread is also keto-friendly, and paleo-friendly, and it is completely gluten-free! 
You can have this recipe ready in less than an hour as well and it's super easy to make! 
Conclusion
As you can see, there are plenty of delicious low-calorie bread options out there and they are all delicious.
There is a common misconception that low-calorie food is going to be boring and tasteless, but once you try these recipes for yourself, you will soon see that isn't the case at all. 
These bread recipes are all quite easy to make as well, so even if you have no cooking or baking experience, you should have no problems making them for yourself. 
Give some of these recipes a try for yourself and see which ones you enjoy the most! You will be pleasantly surprised by the results and you will definitely find yourself making them again and again!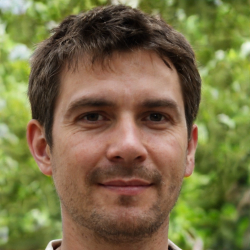 Latest posts by Justin Roberts
(see all)