Breakfast is said to be the most important meal of the day, the nutrition you get here can really change your day and how you behave.
While many may opt for the classic American breakfast of meat, pancakes, sugar, and coffee, some of us may be looking for something lighter.
Whether you are embracing a low calorie diet, or are simply looking for something light to start your day without bloating or filling yourself, or your guests, up.
We have listed a few of our favorite low calorie breakfast recipes you can make today, or maybe tomorrow morning.
Fruit salad is a classic and simple dish, in the morning this can be perfect for getting your energy in as well as a bunch of useful vitamins and minerals, that can help you start your day right without filling you up. No carbs or dairy, just straight up vitamins!
One reason this recipe is so great is that it is really scalable, as well as adaptable to your own environment and the time of year. Certain fruits may just be more available near you, or in the season you are making the recipe, so feel free to experiment.
Moreover, you can scale this recipe up to as much as you feel necessary in order to feed more people, while still remaining pretty good value for money.
How do you like your eggs in the morning? Well, with this recipe, so long as you enjoy avocado, it doesn't really matter – the recipe shows how to make the same recipe simply with different variations of egg for those who like scrambled over boiled, etc.
Avocado is almost an anti calorie food as it really fills you up and makes you feel full, due to how fatty it is, healthy fats that is, meaning you feel satisfied from this healthy but filling recipe.
This is ideal for those who want something low calorie but still filling for a long day's work.
This is another one for those who work hard in the morning and want something energizing, filling, tasty, but easy on the waist. This oatmeal is merely 180 calories but offers so much nutrition and satisfaction. 
The recipe offers the opportunity to make it with protein powder, even with no sugar, as well as other swaps and alternatives to suit your own personal taste.
Add blueberries for extra nutrition and sweetness, or even consider adding protein powder in there for the gym rats among us.
Everyone loves a breakfast sandwich, it is one the classic breakfast food items, and another American diner classic.
Yet, this breakfast dish doesn't always have to be pumped full of calories and heart melting fats, with a little culinary savvy you can make this into a relatively low calorie and still tasty dish, which is super high in protein too.
Turkey sausage is a lot less calorific than normal sausages and is much better for heart health. Equally, using egg whites rather than a whole egg is also really useful to reduce calories, even swapping out the classic cheese with a cream cheese.
This is super satisfying and hangover curing but is still under 200 calories.
Sometimes we don't need more than a smoothie to get our day going, perhaps after a big meal the night before, or simply a day where you don't necessarily need the energy given by a big breakfast.
This dairy free smoothie is still really satisfying thanks to our friend the avocado and banana to help it be creamy, but the addition of chia seeds and kale, in combination with the previous ingredients, offers something that will line the stomach while still being highly nutritious.
The good thing about this recipe is that the swaps are endless and you can really refine it to your own taste.
Now this is a really clever and unique recipe that is super versatile and remixes another American diner classic. Simply one of these waffles has the amount of protein one egg has on its own with minimal calories.
The waffles are stuffed with veggies meaning protein is high as well as nutrients but the calories remain really low, exactly what we want. 
Unfortunately, you can't really cover these waffles in syrup, at least not without losing the low calorie label, but still provides a really unique and healthy breakfast even kids would love.
Speaking of American diner breakfast classics, everyone loves a good pancake breakfast for a long day ahead. This recipe is ideal for a post workout breakfast that won't bust your gut but provides the protein and nutrients you need for successful muscle growth as well as nutrition (see also "Amazing Whole30 Breakfast Recipes").
Using a combination of whole eggs and egg whites is the key to reducing the calorie content without decreasing the protein content or taste.
This is a savory pancake so combines onions and parsley with the zucchini for a similarly savory breakfast recipe. Again, no syrup here, but a dollop of greek yogurt could really add a zing to your breakfast.
Health doesn't always have to mean complicated and annoying, sometimes making healthy recipes can still be practical and useful when we are busy and short for time.
For how quick this recipe comes together, its healthiness, and how practical it is to freeze, there's really nowhere to go wrong for the healthy among us.
The ingredients are super simple, and something you likely already have in your fridge and pantry, and is so easy to prepare you can even get your kids to do it.
Equally, while these are great to get your nutrition in on the way to work, or on the go, they are ideal additions to kids lunchboxes for something low calorie but filling.
Shakshuka, or what we might call 'Eggs in Purgatory' in the West, is a very simple and traditional meal from the Middle East.
As you can imagine in the Middle East it is pretty hot, so in the morning you want something tasty and filling but that isn't too heavy on the stomach.
Moreover, we love this dish as you can make it for one, but you can also scale it up for a really healthy family breakfast, ideal for guests too.
Classic Shakshuka uses a tomato marinara sauce that is typically floored with more Middle Eastern spices than Italian, but it works with both styles.
However, this recipe encourages the use of more vegetables with the aim of getting 4 of your 5 a day in early doors.
Further thanks to our friends down south, Americans have also come to lvoe the breakfast burrito and adopt it into our own culture.
What's good is that the dish is quite easy to make and is something you can really make your own, packing in as much veg or meat as you see fit.
Scrambled egg whites, low calorie meats, beans, salsa, some cheese, where can you go wrong?
There is so much variety in the recipe too, you can add avocado, mushrooms, potato hash, anything you want that feels appropriate. The burrito is the ideal vessel to pack with both protein and nutritious vegetables!
Final Thoughts
It should be clear that breakfast doesn't always have to be super hearty, filling and calorific.
Breakfast can still be pretty tasty and satisfying while keeping the calories low, all you need is a little skill in the kitchen and a knowledge of what ingredients go together and you could create any breakfast dish of your own.
The benefits of these dishes is not only that they are super scalable for guests and or family, but that they remain really versatile to cater to your own taste.
This versatility is something that is so helpful as when you are trying to be healthy you can feel restricted but it doesn't have to be that way.
Start your day right with any of these recipes and let us know which one is your favorite!
Frequently Asked Questions
How Many Calories Should You Have At Breakfast?
Most medical professionals would suggest that both  men and women have between 150-200 calories at least, during their morning eating.
People suggest that breakfast is an important meal for a reason, if you get it right it can change your mood, give you energy, and keep you alert.
The wrong breakfast will result in either tiredness or sluggishness for the rest of the day.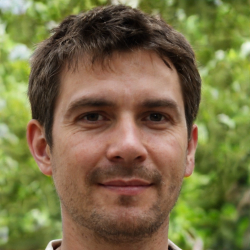 Latest posts by Justin Roberts
(see all)