As Marie-Anotionette once said, 'Let them eat cake!' We all love a bit of cake every now and again, whether that is purely to celebrate an occasion, or just to enjoy a slice with some tea or coffee when with a friend.
While cake is often a thing of luxury, as it was in Marie's day, it doesn't always have to be.
Cake brings people together at a celebration or otherwise, and while typically sweet and calorific, we can still enjoy cake and what it brings to an occasion, but without so many calories.
Whether you are trying to cut down on the calories, or accommodate for someone who is, or are just looking for something light to serve after a particularly heavy supper, these recipes are going to be worth a try.
Check out our favorite low calorie cake recipes (see also: 10 Superb Low Calorie Air Fryer Recipes Everyone Will Love!)below!
We're starting off strong with this 100 calorie chocolate cake that could be ideal for birthday parties or just some independent indulgence, and one thing we're happy about is that there are no crazy ingredients, maybe minus spelt flour although this is easily replaceable and is also widely available in most stores.
The recipe does away with the calories but isn't dumb about it. Fat is needed in a chocolate cake for flavor and texture, so why not use peanut butter or another nut butter instead of oil or real butter.
Equally the addition of yogurt is another clever move to replace empty calories with another moisture bringing element, you could even go non-dairy yogurt.
The result is a really satisfying chocolate tray cake that can be ideal for a kids party, or anywhere a chocolate cake is welcome.
Now for something a little lighter and sophisticated that could be ideal at a tea party with the girls, or with family.
The classic lemon cake is the stuff of tea party history, and is arguably one of the classic cakes, originating in Italy. This cake isn't far from the original but remains low fat, low calorie!
The cake uses no egg yolks, or butter of any kind, replacing these ingredients with yogurt and egg whites, meaning the cake is practically white, which is a very sophisticated twist.
One thing we aren't keen on is the replacement of sugar with xylitol and erythritol, these are natural sugars you can buy online but you can just use normal sugar here if this seems a little too close to the lab than the kitchen.
This is the type of cake you make when you have the girls round and want something quick, tasty, but guilt free – who doesn't love a peach cobbler?
You may already have the ingredients for this cake in your cupboard.
Utilizing a yellow cake mix here is a bit of a cheat but certainly makes it come together fast, use any yellow cake recipe you have in place of this if you wish.
You could even lose some of the sugar and oil in the recipe for yogurt or some other low calorie swaps, depending on how low you want to go. This whole cake could come together in minutes.
For something for the holidays, or just in colder weather, this pumpkin roll cake brings the glamor and fanciness of a centerpiece but with the low calories it won't be too much to consider after a big holiday meal (see also "Amazing Low-Calorie Pumpkin Recipes").
What I love about this recipe is that it relies on the clever use of spices for flavor, rather than simply dumping loads of sugar in to make it sweet.
This cake remains really nuanced and complex in its flavors, that you can adjust as you see fit, without being really bad for you – a true exercise in precise baking.
Everyone loves cheesecake, especially Americans, and definitely New Yorkers. This recipe takes an approach of portioning rather than going for any crazy ingredients or baking techniques.
You get the classic New York Cheesecake but simply in this cute little muffin sized portion, meaning you aren't going to overeat. 
The recipe is ideal for a dinner party or birthday and can really bring some glam and summer vibes to any occasion, without overloading on calories
This is a very low calorie recipe (see also: 10 Superb Low Calorie Breakfast Recipes Everyone Will Love!)that relies on only a few ingredients to create something satisfying, sweet but still fairly healthy.
Like many of these recipes, this does away with most fats and basically only includes eggs, apples, flour and spices.
The recipe does suggest that Xylitol can be used instead of sugar if you are diabetic or want even lower calories, but sugar works just fine.
Dress it with some icing sugar for something simple but perfect for an after dinner treat.
This is a really classic recipe that uses natural sweeteners to bring the calories down without wasting any flavor. The cake also proves to be gluten free as well as low on the carbs.
The flavor can be quite nuanced but is really interesting and the ideal accompaniment with a cup of tea or coffee.
If you want to you can ice the cake or just dust it with powdered sugar for something a little more decadent and sweet.
Carrot cake can divide some, while many find the idea of vegetables in cake to be an act of treason, many enjoy the sweetness and texture that carrot can bring to the table. 
The cake uses almond and coconut flour, is naturally sweetened with maple syrup and is packed with other fruits and goodies like coconut shavings, raisins, as well as cream cheese frosting!
You can make this cake as decadent and fancy as you want, or tone it down for something humble to have with your morning coffee.
This cake is really cool as it seems quite decadent and calorific but comes in at under 200 calories!
Like a swiss roll, the cake uses a batter for the cake and has a really luxurious mocha filling that can feel like you are eating Nutella, but isn't too unhealthy.
It's likely you already have these ingredients in your pantry. Moreover, this is a really great cake to have with a hot drink, plus kids will barely notice the low calories.
Victoria Sponge is the most regal and arguably the most classic cake out there, hailed by the Brits as the classic tea cake.
The classic recipe can be quite calorific but modern bakers have changed the recipe to cut the fat in half without sacrificing taste.
The addition of ground almonds, and using vegetable oils can really reduce the calories, as well as replacing jam with conserve, basically reducing the saturated fat content making it healthier and reducing the amount of sugar and calories along with it.
Final Thoughts
There you have it, 10 very different but all low calorie cakes. With a little baking savvy you can really swap out most ingredients in any cake recipe to help cut the fat in half.
This means that you aren't limited to much, you can make low calorie chocolate cakes as well as lemon cakes and much more. 
Just because you are looking to be healthier doesn't mean we have to reduce the fun or even the taste. No mug cakes here, just genuine baking treats that anyone can execute.
Whether you want something fancy to stop the show at an occasion, or just want something quick and easy for guilt free binge, check out any of these recipes – they're a piece of cake!
Frequently Asked Questions
What Is Xylitol And Erythritol?
These chemical names can be a bit disconcerting especially when you see them in a cake recipe, but it isn't cause for too much concern.
These chemicals are basically what you would call Stevia, artificial sweeteners that are sourced from natural plant sugars. 
Both Xylitol and Erythritol are very low calories in comparison to sugar, and have virtually no glycemic index, making it ideal for diabetics.
Those who strive for a low calorie recipe may use these sugars to replace classic sugar in order to reduce calories. They are widely available online and in health stores.
What Is Considered A Low Calorie Diet?
Those on a low calorie diet restrict the amount of calories in their diet by tracking them and making sure they don't go over 1600 calories a day for men, and around 1200 calories for women.
This can change based on your BMI and height/weight, etc, so always consult your medical professional before restricting intake of food.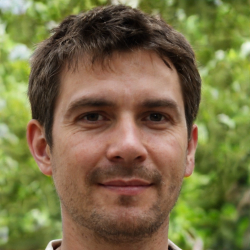 Latest posts by Justin Roberts
(see all)