There's this misconception that food doesn't taste nice unless it's loaded with fat, sugars, and calories and it's just not true at all.
I mean, there's some truth in it, sure, fatty and calorific meals do taste nice. But that doesn't equate to healthy meals tasting bad. Not by a long mile. 
There are tons of great-tasting, low-calorie, super-healthy meals that will have you licking your plate clean.
And, of course, as a mother of three, I am also well aware of the perils of trying to cook a meal that all your family will enjoy.
Fussy eaters are inevitable in large families, there's always at least one, but do not despair because these tasty treats will placate even the most particular of eaters. 
So if you're looking for a divine healthy and low-calorie chicken recipe (see also: 10 Superb Keto Chicken Thigh Recipes Everyone Will Love!)that is guaranteed to ensure squeaky-clean plates and busting bellies all around, you're going to want to keep reading. 
10 Best Healthy Chicken Recipes 
This meal has the fine decadence of fancy restaurant dining, just without the price tag or the calories. Plus an elegant meal in the comfort of your own home while wearing your jammies…uh, yes, please! 
The chicken is juicy and succulent, and the earthy mushrooms and white wine add a classic combination to the sauce that just gets better with each and every taste.
Oh, and did I forget to mention, this entire meal comes in at just 270 calories per portion!
You can argue your case as to whether pineapple belongs on pizza all you want, but rest assured that pineapple and chicken are a match made in heaven. 
And while we're talking about chicken, can we take a minute to appreciate this amazing grilled concoction?
It is without a doubt the delicious teriyaki-inspired sauce that is the shining star of this dish. Pineapple, soy sauce, brown sugar, and ketchup all come together surprisingly well. 
This combined with the pineapple, garlic, and ginger makes for a really flavorsome and delicious low-cal meal.  
Nothing warms the soul on a cold winter's night like a steaming and bubbling cheesy chicken casserole. Sounds amazing, right? But cheesy chicken deliciousness isn't low calorie? I hear you exclaim. 
Ah, but this one is. At just under 600 calories a serving, this is the perfect healthy main meal. And trust me, everyone will love this bad boy.
The chicken is so tender that it melts in the mouth and the addition of broccoli is a great way to add some of your 5-a-day to your diet. 
If you're listening to the devil on your shoulder, you can serve with some chunky crusty bread. But if you're sticking with the angel, then why not opt for a delicious crunchy green salad? 
Do you want an instant family favorite that is low in calories? Say no more. Enchiladas will never disappoint. And this family-friendly meal comes in at as little as 288 calories per serving. 
Each wrap is packed full of flavor and you'll savor each and every mouthful.
They're also packed full of carbs and protein to ensure that your belly will be busting all the way (see also: Full Body Food Cleanse: 9 Ways To Rejuvenate Your Body)to bedtime. 
Chicken parm is one of those fiendishly tasty meals, but it's pretty well-known for being deep-fried, oily, and not all that healthy.
But what if I told you I found a skinny version that comes in at under 300 calories per portion? 
This meal has all the delicious flavor, just without the calories to go with it.
The chicken is tender and falls apart. The marinara is still rich and delicious, and you even still get that beloved cheesy topping. 
I adore pasta! It's such a family favorite that everybody loves, and it's quick, simple, and easy to make. And that definitely makes life easier when it comes to a weeknight tea after work. 
This scrumptious meal is so filling, creamy, and packed full of flavor. If you're looking for a proper comfort meal that tastes as if it's packed full of calories then this is the recipe for you.
It's super garlicky and cheesy, surprisingly so considering that a serving will cost you just under 400 calories. 
Maybe 800 if like me temptation takes over and that second serving becomes super necessary.  
Chicken Korma is such an elite teatime choice. It's just one of those meals that you can guarantee everybody will enjoy and you can whip it up in no time at all. Plus it's creamy and mild and just completely delicious. 
It's also one of those comfort meals you fear you'll have to say your dearest goodbyes to when sticking to a low-calorie diet.
Well, I wouldn't leave you to such a horrendous fate. A life without korma is just cruel –  so here is your portal to the healthy world of India's finest cuisine. 
Try as we might, there are days when we just can't ignore that cheat-day craving. Sometimes greasy and oily food just sings its siren song.
So, if you're having one of those days, put your phone away. There's no need to door dash a KFC when you can make this succulent and crispy popcorn chicken for under 300 calories. 
Who said you can't have your cake and eat it too? The kids will definitely have big smiles on their faces when you present them with this meal. 
I honestly don't think my life would be worth living if I had to part ways with pizza. It's just too tasty. Like seriously, whose favorite food isn't pizza?
And while it is typically known for not being the healthiest, a serving of this bad boy comes in at just 235 calories! I know, it's our lucky day. 
Spicy chicken and crumbly blue cheese top delicious white pizza dough which is drizzled in ranch dressing. Is your stomach rumbling yet? Mine is! 
Is there anything better than a delicious Chinese after a hard long day? It is the ultimate reward for your struggles. And now you can have one without ruining your diet! Woo! 
This sticky, sweet and sour chicken is so moist and succulent it is unreal. And then when combined with the crunchy veggies and a portion of rice, it makes for the perfect meal the whole family will enjoy. 
You would honestly never know that this scrumptious meal comes in at just under 400 calories per potion and is refined sugar-free! 
It's also the perfect way to sneak some veggies into your children's diet without them noticing. Don't worry – I won't tell if you don't! 
Low-Calorie Chicken Recipe Frequently Asked Questions
Which Type Of Chicken Is The Lowest In Calories?
If you're looking for the best cut of chicken when on a diet, it'll be the chicken breast. This is because it is the leanest and has the lowest calorie content. 
Which Is The Healthiest Way To Eat Chicken?
Chicken is at its healthiest when it is poached. This is because you are not introducing the cut to any additional ingredients other than the water that it will be boiled in. 
Is Chicken Okay To Eat Every Day?
Whether you can eat chicken every day will depend on how it is prepared. If you are roasting, poaching, or grilling your chicken, then yes it is perfectly fine to eat daily.
However, if you are deep frying or shallow frying your chicken daily then no you should not eat it daily due to the oil content. 
What Meats To Avoid When Losing Weight?
If you're trying to lose weight, you're going to want to try and steer clear of any processed meats. So try and avoid meats such as bacon, sausage, or hotdogs. 
How Many Calories Should I Eat A Day?
Adult females should be consuming between 1,600 – 2,400 calories per day. Adult males need a little bit more with the value being between 2,000 – 3,000 calories a day. 
Final Thoughts
As these recipes have proven, eating a low-calorie diet by no means that you have to say no to your favorite foods. Life would be pretty dull and boring if that were the case.
Luckily, all you have to do is swap out a few of those calorie-offending ingredients and swap them out for something a little healthier, and boom, the same great meals that taste just as good with fewer calories. 
From curry to pizza, Chinese to Indian, fine-dining meals to quick-and-easy dinners, the world is your oyster.
There will be no compromise between healthy eating and delicious flavors – at least not on my watch! 
So reunite yourself with those delicious and comforting flavors while still losing weight and avoiding overloading yourself with tons of calories!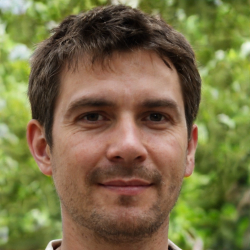 Latest posts by Justin Roberts
(see all)