If you love oatmeal but are looking for low calorie options, then you have come to the right place. The great thing about oatmeal is that it is so versatile.
You can mix oatmeal with different textures and flavors. It is also really filling, which means it can stop you from reaching for a mid-morning cookie alongside a sugar filled and creamy coffee. 
Eating oatmeal in the morning is a great way to give your metabolism a boost.
However, the only problem you might face is being unsure about how to create different oatmeal dishes so you do not get bored.
Fortunately, it is really easy to do so. There are many fantastic recipes that are inspiring and very delicious. So, stick around and you will find 10 superb low calorie oatmeal recipes to try right now (see also "10 Superb Low Calorie Muffins Recipes that everyone will love!").
For those with very little time to make a healthy breakfast, this one is for you. We thought we would start this list off with an easy and quick recipe. 
Not only that, it is also a breakfast you can leave the house with. You can whip it up inside a jam jar and eat it on the go.
At only 300 calories, this overnight oats recipe can also help you to eat healthily at the start of the day. 
It involves using dry oatmeal along with non-fat Greek yogurt, milk, lemon zest, blueberries and sugar-free maple syrup.
You will put it together in the evening, and leave it overnight in the refrigerator. It couldn't be easier!
It is never a surprise that a lot of oatmeal recipes can be high in calories. When you find one that is not high in calories, it is usually quite bland and uninspiring.
However, not this delicious recipe! While it looks like it should be full to the brim with calories, it only has 100 calories per dish. Obviously you can lessen that by using slightly less topping.
All it includes is rolled oats, water, caramel dip or sauce, and whipped topping. The latter is actually optional, and is the ingredient that may make this recipe just over 100 calories.
This breakfast is likely to keep you full until lunch.
The best thing about this recipe is that you only need three ingredients, and ten minutes to actually prep anything. Oh, and they are only 136 calories each too.
The cookies themselves are made up of rolled oats, bananas and peanut butter. It is a good vegan alternative too. 
The trick however is to make sure that the bananas are ripe. You will not be able to mash unripe bananas well enough.
If you feel like adding a few extra toppings (though this also might mean extra calories) then go for chocolate chips, cinnamon or even vanilla extract.
This vegan overnight oats recipe is only 159 calories per serving. While not the lowest calorie dish on this list, it is still very low indeed.
It includes adding rolled oats with fiber filled chia seeds, unsweetened almond milk, vanilla extract, and maple syrup.
If that is far too plain for you, then add whatever toppings you would like. This could be chopped fruit, or even banana and peanut butter.
While this will add on calories, it is still healthy and even more delicious.
To make it all you will need to do is add the ingredients to a jar, cover and shake. You can then leave it in the refrigerator overnight, or for two hours at the very least.
There is nothing more satisfying than finding a recipe that only includes two ingredients and is only 46 calories per serving. Yeah, you heard that right.
If you are looking for a very simple bake that tastes incredibly delicious, then this fitness oatmeal cookie recipe will be just your thing. 
All you need is rolled oats (or porridge oats) and ripe bananas. This means you will get a gram of protein too!
They also make a great snack choice when it hits 3pm on a weekday afternoon. They work well alongside a hot cup of coffee or tea too.
These apple spiced muffins are to die for. Not literally, of course, but they are likely to be a favorite. At only 190 calories, they will not ruin your meal planning either.
They include oatmeal, ground cinnamon for warmth, apple puree, an apple, yogurt, and honey, among a few other ingredients. This makes them sweet and warm, without them being too much.
They are a real treat no matter the time of day, but especially when the season is turning a bit colder. It must be the cinnamon!
They also make a delicious and healthier thanksgiving treat too!
While eating oatmeal at breakfast can cause a collective of sighs to make the rounds around the kitchen table, it doesn't have to be like this.
Oatmeal has long had a reputation of being boring, and quite honestly, bland.
However, it has had a resurgence in the last decade due to the creative cooks and bakers who have come up with delightful oatmeal breakfast recipes.
This banana and peanut butter recipe is one of them. It sounds simple – and it is simple to make – but the flavors are delicious and complex.
This recipe also adds chopped almonds for extra flavor and texture, as well as agave syrup for sweetness.
It is also low in calories too, at only 320 calories per bowl of this wonderful breakfast. 
This 180 calorie delight is perfect for those who love carrot cake, but find it may include far too many calories to consume right now. 
This recipe includes mixing rolled oats with milk, raisins, carrot, dried apricots and mixed ground spice. 
Because you use the slow cooker, it also means there isn't that much effort too when it comes to actually making it. Sounds like a win-win!
You don't need to use a standard recipe or a Bisquick mix to create the most delicious and healthy pancakes. This recipe is only 260 calories and makes 4 oatmeal pancakes.
While it does take a few more ingredients than your standard fluffy pancakes, it is well worth it in the end. You will have a warming breakfast suitable for when the fall rolls around.
The oatmeal pancake itself is easy and quick to make. However, it is the topping that really makes this recipe a success. Yummy!
It includes nutmeg, cinnamon, apples, brown sugar and apple juice. It is sweet rather than tangy. While this would make the perfect brunch, it makes a great light lunch too.
Who says you cannot enjoy a cookie if you are trying to eat healthily? This oatmeal cookie recipe is only 67 calories per serving. Not only is an oatmeal cookie a classic, but they are very tasty too.
They have a crispy edge and a very chewy center that is hard to beat.
All you need is twenty two minutes of your time (with only ten minutes to physically do anything) along with brown sugar, granulated sugar, vegetable shortening, rolled oats, an egg, and some other things to complete this bake.
Overall it makes sixty cookies. Yes, sixty cookies!
Final Thoughts
Now that you have seen all 10 recipes, is there a particular low calorie oatmeal recipe that you want to try today (see also "10 Superb Low Calorie Dessert Recipes Everyone Will Love")?
From the classic oatmeal with banana and peanut butter, to oatmeal pancakes covered in apple and cinnamon, there are so many different types of oatmeal dishes to try.
There is no doubt that you will have fallen for at least half of these recipes – if not all of them.
And just remember, you can always mix and match the likes of fruit and particular ingredients if you are not fond of the flavor.
If you enjoyed this article, why not check out the rest of our recipes on the website.
Frequently Asked Questions
What Tools Are Needed For E-Commerce?
Yes, oatmeal is a great choice if you are looking to lose weight. This is because oats will naturally help you to feel full for a long period of time. 
The fiber found within oats will also help your digestive system work efficiently too, which is needed for weight loss.
Does Fiber Rich Food Help You Lose Weight?
Yes, fiber rich foods will help you to lose weight. This is because fiber can help you to feel full for longer. This will stop you from craving unhealthy foods too which will cause you to put on weight.
What Is Healthy Oatmeal?
The healthiest oatmeal is the kind that is not prepackaged with lots of additives. These are the oats that are already flavored. They often include added sugars.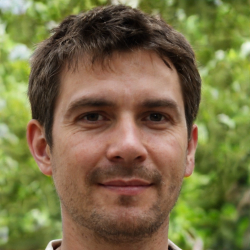 Latest posts by Justin Roberts
(see all)