There are certain things that everyone in the entire worlds knows to be true:
The sky is blue.
Grass is green.
Everybody loves pasta.
Let's be honest, who doesn't love pasta? It is one of the most comforting, satisfying foods a person can eat, no matter what sauces, and other ingredients are incorporated into the mix.
It is just one of those foods that are impossible to dislike. Unfortunately, as we all know, pasta is not a healthy food to consume in vast amounts. It is jam packed with carbohydrates, and does not offer a lot of nutrients.
Therefore, sadly, we would not benefit from eating pasta on a daily basis, especially if we wanted to lose weight. If only there were pasta dishes that were low in calories… Well, look no further!
In this article, we have listed 10 delicious pasta recipes that are all low in calories (see also "10 Superb Low Calorie Dinner Recipes Everyone Will Love"), especially when compared to your typical pasta dishes, e.g., spaghetti bolognese. Take a look through these recipes, and prepare to be surprised.
So, let's get into it. Here are 10 superb low calorie pasta recipes that everyone will love (see also "10 Superb Low Calorie Muffins Recipes that everyone will love!")!
To kick off this list, we have a Creamy Tandoori Pasta to warm you and your loved ones up at dinner time. The best part about this tandoori pasta is that it only has 260 calories per serving while still being creamy, hearty, and flavorful.
This is the ideal 30-minute lunch or dinner that can be served as a single serving or to friends and family. Additionally, this dish is vegan and may be modified to be gluten-free.
This delectable pasta meal is not only filling and tasty, but also rather healthy for you. It is loaded with tomatoes, onions, garlic, and loads of other spices.
Calories per serving: 260
Next up, we have a delicious Asparagus Tomato Pasta that is packed with vegetables, and is perfect for the springtime.
When organic asparagus is in season at the farmers' marketplace throughout the spring and early summer, a weekday supper like Springtime Asparagus-Tomato Pasta is ideal.
Together with garlic, salt, pepper, and a generous amount of seasoning, some juicy, ripe tomatoes are also necessary.
If you still have any food left over after your lunch, you can keep it and enjoy it chilled the next day as a simple pasta salad! You're going to enjoy this healthy, light supper.
Calories per serving: 266
Who said you needed pasta to make a truly delicious pasta dish? By baking some squash and using some utensils to tear it up, you can make some yummy, healthy squash spaghetti.
This recipe for spaghetti squash feta cheese casserole is a macro-friendly interpretation of the mouthwatering delicacy that dominated TikTok last year. Anyone who is familiar with that fad ought to be eager to test this recipe.
This recipe will entirely satiate your yearning for comfort food because it is infused with warm tastes from ingredients like basil, pesto, and thyme.
There isn't much that can match the excellent flavor of some straightforward cheese, pesto, and herbs when it comes to pasta.
Calories per serving: 293
Is there anything more comforting than a warm bowl of creamy mushroom pasta? Well, you can improve this by adding some tomatoes into the mix. Everyone should occasionally eat this delightful fall recipe for dinner (see also "15 Best High-Fiber Dinner Recipes To Try Today").
You will love the flavor of supple pasta, fresh pieces of tomato, and velvety mushrooms sprinkled with grated Parmesan.
The greatest part is that the mushroom sauce may be prepared in advance and kept in the refrigerator. Simply reheat the mushroom mixture with some pasta and tomatoes to prepare an easy dinner.
Calories per serving: 224
Next up, we have some more Asparagus Pasta, this time with some fresh basil to freshen up your weeknight dinner.
When you want to amaze your family, but don't want to use up too much effort on a meal, this simple pasta with fresh herbs is the ideal dish to prepare.
Don't hesitate to add some grilled chicken to this pasta, since it tastes well alone or with an assortment of proteins.
This pasta dish with Italian influences is incredibly simple to prepare and is ideal for summertime and springtime as it is so mild and cool, and can be enjoyed either hot or cold.
Calories per serving: 167
This time, instead of using your typical spaghetti pasta, you're going to be using a lighter, tasty black bean spaghetti.
This black bean spaghetti makes a terrific addition to a delicious and nutritious gluten-free pasta salad that is also low in calories. You can transform a robust salad into a dinner on its own by incorporating some leaner, roasted chicken.
If you want a pasta dish that isn't so light on the palate, we certainly suggest trying out this delectable meal, as the Dijon mustard will certainly offer a little spice.
Calories per serving: 146
In case you're unsure, tahini is a Middle Eastern paste formed from mashed sesame seeds that is a key ingredient in hummus. It may surprise you to learn that it works very well with spaghetti.
Tahini's rich, creamy texture is broken through by the zesty crispness of lemon juice and zest to create a well-balanced sauce for your favorite kind of pasta.
The tastes are completed with a dash of minced garlic, salt, and pepper, which unifies the dish in the most wonderful way. Given how quickly it can be put up, this spaghetti dish is perfect to eat on those late nights after work.
Calories per serving: 315
If you ask us, tomato sauces and pasta are one of the greatest pairings to ever exist. This recipe is no exception. This luscious Vegan Sun-Dried Tomato Pasta is the ideal vegan pasta meal if you're searching for something tasty and simple.
You'll be onto a winner if you serve it with some toasty garlic bread or a side salad. It's easy to make the velvety sun-dried tomato sauce from home, and both vegetarians and meat eaters will enjoy it.
We're certain that some grilled chicken would hit the spot if you wanted to add some protein to the dish.
Calories per serving: 244
We are aware that some people are not huge fans of spinach, but we honestly don't understand how you cannot love this superfood! Spoiler alert: the vibrant green color of this sauce come from the spinach.
However, the taste is minimal, thanks to the use of garlic, basil, and onion, amongst other delicious additions. In a nutshell, this is a truly nutritious pasta sauce.
When served with a suitable amount of pasta, this is a meal that you are certainly going to fall in love with.
Calories per serving: 313
Last but not least, we have a pasta dish that'll warm you up on those colder winter nights, but will taste just as light and refreshing during summer evenings.
This dish includes asparagus, broccoli, peppers, and tomatoes, along with several other delicious veggies and seasonings. This is a vegetarian dish, although you could make it vegan by cutting out the cheese.
This delicious pasta meal is so comforting and warm, and it'll taste even better knowing that it is so low in calories.
Calories per serving: 274
Frequently Asked Questions
What Is The Lowest Calorie Pasta?
The majority of pastas are incredibly high in carbohydrates and therefore quite filling and comforting, but they also include a lot of empty calories. Probably the healthiest pasta a person can eat is shirataki noodles.
It is created using glucomannan, a kind of fiber obtained from the konjac plant's roots. Shirataki noodles are effectively devoid of calories and carbs, since the fibre moves through your intestine unprocessed.
What Is The World's Most Popular Pasta Dish?
Spaghetti is a long, thin pasta dish that may be coupled with a variety of sauces, rendering it among the most beloved pasta varieties worldwide, if not the most beloved pasta type in the world.
The most common spaghetti meal is probably spaghetti bolognese, which combines pasta with beef in a tomato sauce. However, spaghetti carbonara, which combines eggs, ham, and cheese, is also highly well-liked.
What Is The World's Most Popular Pasta Sauce?
Among the most renowned sauces on the planet, marinara is especially well-liked among Italian Americans, with whom it is originally thought to have first appeared, as it was likely influenced by authentic Italian cuisine.
Although other ingredients, including as olives, mushrooms, and spices, are occasionally added to this sauce, the traditional constituents are tomatoes, garlic, herbs, and onions.
Final Thoughts
Whether you're a vegan seeking a veggie pasta dish, or you're a meat lover who is obsessed with spaghetti and meatballs, there is something here for everyone to enjoy.
If you're on a diet, but you've constantly got a hankering for pasta, don't forget to save this article, so you can come back and check out these 10 amazing recipes! We hope you found this article helpful.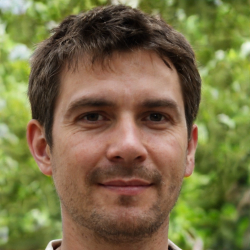 Latest posts by Justin Roberts
(see all)