The paleo diet is a great way to stay healthy, but it will mean that you will have to cut out a lot of processed foods.
There are a few cornerstones of the paleo diet: pork, eggs, greens, seeds and, of course, meat. Turkey is one of the best meats for the paleo diet.
This meat is full of protein, which will leave you feeling full for much longer, as well as being one of the most versatile meats for cooking.
When it is ground up, then there are no limits to what you can do with it. But how can you use turkey and still be within the bounds of the paleo rules (see also "Pete's Paleo Reviews")?
Well, you'll be happy to know that we've done some of the leg work for you. We've scoured the internet and found 10 great turkey paleo recipes (see also "Whole 30 Paleo Weekday Recipes").
These are very easy to make, encompass a wide range of culinary regions from around the globe and, most importantly, are exceedingly tasty.
What Are The Health Benefits Of Ground Turkey?
The great thing about turkey is that it is very low-fat meat, especially if you remove the skin. The fact is that this meat is mainly protein.
Protein is amazing for building muscle and a lot of natural bodybuilders consume this to bulk up and stay healthy.
This is also great for managing your weight. Protein will make you feel full for much longer, which will curb your appetite and stop you from snacking throughout the day.
The point of paleo dieting is that you must eat natural and organic, avoiding processed foods.
If you get your turkey from organic places, then this is one of the best foods to have in your diet.
Turkey is also very high in nutrients, such as vitamin B complex and choline, which is an essential nutrient.
10 Tasty Paleo Ground Turkey Recipes
If you want to get your daily dose of macros, then we would certainly nudge you in the direction of this recipe.
This comes with sweet potato and tomatoes, which hits all the markers for good carbs and healthy dietary fiber.
This is also very easy to prepare, all you need to do is chop up your sweet tomato, grab a handful of cherry tomatoes and throw it into the pan with some oil and seasoning with your ground turkey.
This recipe is great for anyone who is looking for a quick meal before they dash out of the house.
You can also prepare this one the night before. It will keep in the fridge overnight and be ready for you to eat as soon as you leave the house.
This recipe is fantastic if you want to enjoy Mexican food without any of the carbohydrate fallout that often comes with ingesting lots of rice.
This switches out the rice for cauliflower, which will dramatically lower the number of carbs that you are using.
The turkey makes the perfect filling for this taco. It also means that you aren't changing the traditional taste of Mexico.
This also comes with thick avocado, which will really help to beef out this dish. You can also leave out the tortillas if you want to keep this one super low in carbs.
This is another very easy dish to prepare and you can be a completely inexperienced chef to pull it off.
This one is made very quickly, which is great if you only have an hour left before you need to dash off to work and want to get your fill of meat and veggies.
If you want to try your hand at a traditional Japanese dish, then why not throw some ground turkey in with this dish? Even though teriyaki is traditionally cooked with pork and beef, there's no written rule that says you can't switch those out for turkey instead.
This recipe is completely paleo,(see also: 12 Best Paleo Beets Recipes To Try Today) as long you make sure that you get a soy sauce that has been officially paleo-approved.
This comes with rice, garlic and ginger, all of which combine to give you that wonderful traditional Japanese flavor.
If you like a touch of heat with your meals, then you can't go wrong with this ground turkey hash that utilizes some ground pepper flakes for some added spice.
This also comes with plenty of healthy vegetables like zucchini and bell peppers.
With the addition of eggs to bind the whole thing together, this dish is a protein boost like no other.
If you want to keep the calorie levels down, then you can get rid of the carbs that come with normal rice by swapping it out with cauliflower rice.
This chili is infused with a whole range of spices including cumin, turmeric and even cinnamon to create something that will electrify your taste buds.
This recipe is also great for anyone who does not consider themselves a confident chef. All you need to do is throw your ingredients in a pot and wait for 6 hours.
The turkey is the ingredient that really binds this whole dish together. It will absorb all of the delicious spices, which is great for those flavor fans out there.
You can also counterbalance the spicy elements with some sliced avocados spread out on top.
This is a dish for anyone who craves Italian food. These organic meatballs are very simple to make and will not be dry or flavorless like a lot of the meatballs that you get from a packet.
All you need to do is make sure that you work the meat in slowly with the egg and the almond flour.
This recipe is very simple and only involves a few ingredients. Once the meatballs have been formed, all you must do is cook them in a frying pan with some marinara sauce.
This is the great thing about making your own meatballs, you can control whatever goes into your dish.
This dish operates on much the same principle as the meatballs above. All that is different is that you are making a patty shape rather than sculpting them into balls.
To make this meal paleo, all you'll need to do is put your turkey burger in a paleo bun or just have it naked.
When it comes to sides you have so many options. You can have this with cauliflower rice (which will also keep the carbs low), or you can have it with your own home-cooked chips or even sweet potato fries.
These burgers are dense, healthy, and packed with flavor.
This recipe is traditionally loaded with cream and cheese, but the brains behind this recipe have figured out a great workaround that makes this dish entirely paleo-friendly.
All you need to do is make your own sauce, with vegan mayonnaise and bone broth.
This casserole is very rich and will certainly keep you filled up at dinnertime.
This also features nutritional yeast, which is packed full of vitamins and minerals and has been frequently described as one of the best things you can consume as part of your diet.
When we think of a casserole, we think of something that is loaded with carbs in the form of cheese and other types of dairy. However, this is not the case with this casserole dish.
This comes with sweet potato and savory turkey, both of which combine to make a unique earthy flavor.
The turkey in this dish makes it weighted more toward protein, which makes it a great meal if you are looking to put on more muscle.
You can also dice up some avocado and spread it along the top of your casserole, making it super creamy with lots of healthy fats.
Finally, we have a recipe that abandoned the buns in favor of some very nutritious and calorie-light lettuce leaves.
This comes with onion and salsa, which work together to make a great flavor combination, much like something you'd find in an authentic Mexican restaurant.
If you are cooking for yourself and your family and you all want to shed a few pounds, then this is a great dish for you to make.
This is also very easy to prep and cook, all you have to do is throw all your ingredients in a skillet with some vegetables and wait around an hour.
Conclusion
These turkey recipes are amazing and pretty much cover every type of cuisine from Japanese to Mexican.
They come with a whole host of added flavors too, which is one of the key things for making healthy meals as good as their processed, carb-heavy counterparts.
People who take paleo seriously will not want to break the rules, so following these recipes is very important if you want to keep your meals organic and avoid any processed ingredients.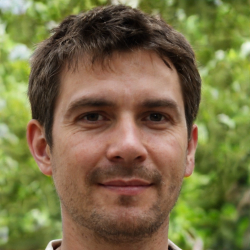 Latest posts by Justin Roberts
(see all)