The Paleo Diet is based on the idea that our ancestors ate like cavemen. They hunted and gathered, and had little access to processed foods. 
This diet emphasizes lean meats, fruits, veggies, and whole grains. It excludes dairy products, legumes, and starchy carbs such as potatoes, pasta, bread, rice, and corn.
However, many people choose to only follow parts of the diet in an effort to get more healthy generally.
Is It Healthy?
According to the theory, humans evolved eating this way, and it's actually healthier. But there are some caveats. First, the Paleo Diet isn't about being vegan or vegetarian. You still eat animal protein, just less of it. 
Second, as we've mentioned, you don't necessarily have to go full-on Paleo. Some people follow the guidelines strictly, while others make small tweaks here and there. 
Third, it doesn't work for everyone. If you want to give it a try, start slowly. Try eatining one paleo meal per week, and see how you feel. Then gradually add another day each week.
The Recipes
If you're looking for easy paleo slow cooker meals, then you've come to the right place! Here are  some delicious paleo slow cooker recipes that are sure to satisfy even the pickiest eaters. 
These dishes are simple to make and require minimal effort, making them great options for busy weeknights or lazy weekends. They're also ideal for those times when you just don't want to cook.
Slow cooker balsamic chicken with tomatoes and basil is a delicious and easy weeknight meal. It actually  tastes like you slaved over a hot stovetop, but without having to spend hours preparing and cooking. 
This slow cooker version takes just 30 minutes to make and requires no babysitting.
You can prep everything ahead of time and throw it into the slow cooker while you head out the door. And best of all, you can reheat any leftover the next day. 
This recipe for slow cooker beef stew is so flavorful and filling. It's made with lean beef, which makes it low carb as well. The spices used give it an authentic flavor, and the vegetables add lots of fiber and nutrients.
This Slow Cooker Paleo Beef Stew  tastes just like traditional stew, but it's much healthier. It only has  few ingredients and can be adapted according to taste. Perfect for a cold winter's night. 
Fajitas are one of those dishes that people love to eat because they're super delicious. They're usually served with rice, beans, guacamole, sour cream, and salsa.
But this can take up precious time so what about when you don't want to spend much time preparing dinner but you have a particular craving for fajitas? We have the solution. 
Here's how to make crockpot chicken fajitas in just 10 minutes.
All you'll need is a whole rotisserie chicken, some shredded cheese, canned diced tomatoes, chopped onion, bell pepper, taco seasoning, and flour tortillas. It couldn't be easier!
Chilli is the ultimate comfort food perfect for cold winter evenings. It's super healthy, filling and tasty. What's not to love?
The main ingredient in this dish is ground beef. If you're vegetarian, try substituting quorn or lentils. 
You can use whatever vegetables you like best such as onion, garlic, bell pepper, and celery. They give the chili flavor and help keep it moist.
For those of you who are gluten free, there is no problem here. All the ingredients are naturally gluten free.
Despite its name, this dish has nothing to do directly with Mongolian food. In fact, it was invented in Taiwan, not Mongolia.
However, the name comes from the fact that the dish is cooked in a similar fashion to Mongolian barbecue.
This Mongolian beef recipe is great because it's super easy to make and requires no cooking skills whatsoever. You just throw everything into the slow cooker and let it do the work while you go about your day.
And best of all, there's no need to worry about overcooking the meat. Just set the timer and walk away. When you come home, dinner is ready and waiting for you.
The recipe is simple enough; you just mix together chicken thighs, buffalo sauce, hot sauce, garlic powder, onion powder, salt and pepper.
Then toss it into a slow cooker and let it work its magic overnight. And the next day, you'll have delicious, tender chicken.
Buffalo sauce is super tasty and is a thick, rich mixture of melted butter, garlic, celery seed, paprika, onion powder, oregano, and spices. It's often served alongside fried foods like chicken wings, french fries, and popcorn.
The sauce originated in Buffalo, New York, where the city's famous wing joints use buffalo sauce as a topping for chicken. 
Beef Bourguignon is a popular recipe that originates from France. Its origins go back to the day when poor people had to use up cheaper cuts of meat to make meals and so this dish made that happen. 
This slow cooker beef bourguignon recipe is perfect for those busy days when you just don't want to spend hours in the kitchen.
This easy dinner includes tender pieces of beef, mushrooms, onions and garlic, along with creamy polenta and a rich sauce.
Sweet potatoes are versatile, nutritious, and packed with vitamins A, C, and magnesium. They're also anti-cancerous and can help boost your immune system.
This dish is a creamy, savory soup filled with sweet potatoes, velveteen chicken stock, and plenty of aromatics.
If you're wanting it for dinner, you could put it in while you're making lunch and cook on slow; if you're wanting it for lunch, put it in at breakfast time and heat through. 
Slow cooker Italian meatballs are delicious as an appetizer, pasta or on a sub with melted cheese.
This dish is so quick and easy to make! It takes only 30 minutes to prepare and less than half an hour to cook. It's Freezer friendly, too!
This slow cooker chicken recipe is a firm  favorite because it takes less than 30 minutes to cook and makes enough for 4 people.
The chicken comes out  juicy and tender every single time. You won't believe just how good this dish tastes.
The best part about this recipe is that there are no complicated ingredients. All you need is a few simple ones like soy sauce, rice vinegar, garlic powder, ginger, and orange juice. All super taty and paleo friendly!
Benefits Of Paleo Diet 
According to the American Heart Association, the paleo diet is one of the best ways to lose weight and improve overall health.
In fact, it's been proven to help people with diabetes, heart disease, cancer, arthritis, depression, Alzheimer's, and many other conditions.
In addition to being high in protein, essential paleo diets are often very high in fiber. Fiber helps keep us full longer, making it easier to avoid snacking. 
Weight Loss 
People who've struggled with weight loss through calorie counting or restrictive diets might benefit from the Paleo Diet (see also "Pete's Paleo Reviews").
While it does allow certain foods, such as meat, fish, eggs, nuts, seeds, vegetables, fruits, and dairy products, it also prohibits others, including grains, beans, processed food, sugar, and alcohol.
Diabetes 
Even though some research suggests the paleo diet can help people with type 2 diabetes, they should consult a doctor first.
Any drastic reduction of carb intake is worrisome for this group,especially for those who are on insulin as blood sugar levels may plunge if you don't make changes to your medications first.
Lowers Cholesterol 
A small review conducted in 2015 found that after four months on a paleo diet, people with high cholesterol saw improvements in their cholesterol and lipid profiles, which are important factors in preventing cardiovascular diseases. 
Moreover, the paleo approach also led to significant reductions in body weight, waist circumference, blood pressure, triglycerides, and fasting glucose levels, compared to other diets.
As with many diets that promise weight loss, how you put a Paleo Diet into practice matters.
Get Your Omega-3 Fats
The Paleo diet recommends eating lots of seafood and lean meat, primarily for their omega 3 fatty acid contents – with good reason.
Omega 3s can reduce risk of cardiovascular disease and stroke, according to the American Heart Association.
Replace Junk Food With Healthy Snacks
The Paleo diet offers plenty of alternatives to sugary and salt-laden foods, including candies (Check out How To Make Raspberry Cream-Filled Chocolate Candies), chips, and sodas. Instead of these, eat a few dates, a mix of nuts and seed flavored with spices like garlic and cumin.
Conclusion 
These recipes will help you get started on the right foot when it comes to following a paleo diet. Remember to start slowly and incorporate small changes. These recipes are easy to make and taste great! What's not to love?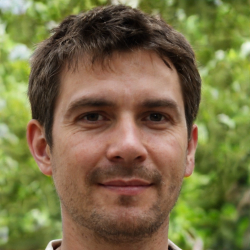 Latest posts by Justin Roberts
(see all)