Cauliflower is a more versatile vegetable than you think!
It can be cooked in lots of different ways and with various flavors. One of the best ways to cook cauliflower is to roast it.
The cauliflower takes on a different texture and is more receptive to different kinds of seasoning when it is roasted rather than boiled or steamed.
We have put together this list of the best recipes for roasted cauliflower that are easy for you to make at home (see also "15 Best Paleo Cauliflower Recipes To Try Today"). 
This 30 minute recipe is a great way to enjoy roasted cauliflower (see also "3 Curried Split Pea Cauliflower Stew Recipes You'll Love"). It is quick and healthy with a delicious seasoning of punchy garlic and aromatic bay leaves.
You can add this cauliflower to salads, serve it as a side dish or even as an appetizer. 
If you want to make a vegetarian roast but you are sick of always serving a nut loaf then you should definitely give this recipe a try.
The cauliflower is roasted whole and can be sliced up to a table in front of your guests. It makes the perfect centerpiece and smells just as appetizing as a joint of roasted meat. 
This tasty recipe makes 6 servings of parmesan roasted cauliflower which would make the perfect appetizer for a dinner party.
It would also be a great low carb alternative to parmesan fries (Also check out How To Make Low-Carb Crispy Seasoned Jicama Fries) to serve alongside a juicy grilled steak. The cauliflower has a wonderful texture and is packed with flavor from the aged cheese. 
When sage is cooked in butter all of the fragrant, herby flavors are released and the taste is intensified. This makes it the perfect topping for your roasted cauliflower.
The butter soaks into the florets and creates an aromatic and exciting roasted cauliflower dish that your friends and family will love. 
These roasted cauliflower (see also "What Is Bang Bang Cauliflower?") florets are seasoned with turmeric which gives them a deep flavor, but also a warm yellow color. This makes them very enticing.
The florets are topped with pink pickled onions which are both sweet and sour. They are then drizzled with natural yogurt that has been flavored with garlic, dill and tahini. This is the perfect way to serve roasted cauliflower as a canape. 
Harissa hummus is spicy and earthy. It contrasts with the mild flavor of the cauliflower and also adds a Moroccan twist to the recipe.
This recipe is gluten free and also low in calories (see also: 10 Superb Low-Calorie Bread Recipes Everyone Will Love!)which makes it a great option for anyone with dietary restrictions or trying to lose weight. You could serve this roasted cauliflower with jeweled rice. 
There are lots of versions of a vegetable korma that you can make, but this recipe is definitely one of the best. It only takes 30 minutes to make and is full of the flavors you know and love from your favorite takeout korma.
Roasting the cauliflower before adding it to the curry gives it more flavor and a firmer texture. This stops the cauliflower from becoming too soft in the curry sauce. 
If you are preparing a Christmas feast for your family and you need to cater for some vegetarian guests then this is a great recipe to use. It is also suitable for vegan diets.
The flavors of this recipe will work perfectly with all of the other components of a roast dinner. It is topped with toasted hazelnuts which are the perfect way to finish it off. 
This roasted cauliflower has a deep, smoky flavor from the paprika. It has the perfect texture – crisp on the outside and soft in the middle.
The garlic is punchy and aromatic and the pomegranate seeds make the dish even more flavorsome. This recipe is special enough to serve at a festive occasion like Easter, Thanksgiving, or a birthday dinner.
It is ideal for vegan, vegetarian, keto, paleo and low carb diets. 
Shawarma is often made with meat but this recipe uses cauliflower instead, and it tastes just as good. This dish is packed with so many flavors that you will be blown away! It is a real treat for the taste buds.
The cauliflower is flavored with shawarma spiced butter which contains lemon juice, garlic, coriander, cinnamon, sumac, cumin, allspice, nutmeg and cardamom. 
This recipe is a brilliant vegan alternative to roasted meat at Christmas. It is vegan, healthy, and super tasty. The cauliflower is spiced with chili powder, cumin, paprika, and fresh lemon juice.
The lentils are also really delicious, spiced with chili powder, chili flakes, cocoa powder, and garlic. They are cooked in vegetable stock and tomatoes which creates a rich sauce. 
Chermoula is a tasty mix of lemon, cumin, paprika, garlic, coriander, parsley, and olive oil. All of the flavors mix together while the cauliflower roasts in the oven.
The cauliflower is then topped with the chermoula, and a natural yogurt drizzle that is flavored with tahini. The finishing touch is a sprinkle of pumpkin seeds. 
If you love tandoori chicken but you want a vegetarian alternative then this is a great option. The cauliflower is roasted with tandoori seasoning which is made up with turmeric, paprika, coriander, cumin, garam masala, ginger, garlic, and lemon juice.
The flavors are so perfectly blended and give the cauliflower an exciting taste that you won't be able to get enough of! The cauliflower is served with a jeweled rice salad, studded with pistachios, cranberries, pomegranate seeds, and ginger. 
A lot of cauliflower recipes tend to revolve around winter flavors, but this is more of a summer recipe. The kale pesto is what gives the cauliflower its purple color in this vibrant recipe.
The pesto is made with avocado oil and cashew nuts as well as garlic, kale and lemon juice. 
You don't need to fry your cauliflower to get a beautifully crispy coating. This recipe roasts the cauliflower after it has been dipped in a light batter.
The battered cauliflower is smothered in a sticky sauce which has a spicy kick- perfect for anyone who loves a bit of fire in their meals! Serve it over rice for a delicious meal. 
This is a gluten free vegetarian recipe which is perfect for any dinner party. The Korean flavors in the sauce come from gochujang, honey and mirin.
The cauliflower is roasted for an hour to create the ideal texture, and is brushed with the glaze after cooking. It is then topped with a corn crumble, made with corn kernels, pumpkin seeds, garlic and vegetable oil. 
This recipe is a great way to make your potato side dish more exciting. The potatoes are tender, the cauliflower is a little firm and crunchy, and the pesto is wonderfully fragrant.
This is a vegan recipe – the parmesan cheese is replaced with nutritional yeast. It is also flavored with fresh basil and plenty of garlic, along with pine nuts.
It's really easy to make this recipe so you can whip it up alongside any main dish, or enjoy it as a light lunch. 
Roasted cauliflower is a great addition to any salad. It adds flavor and texture. This cauliflower is seasoned with turmeric which gives it a deep flavor and a warm color.
The cauliflower is the perfect balance between tender and firm and adds a punchy taste. This recipe is suitable for vegans and is a great way to make a salad more exciting. 
Sometimes you just want to enjoy a plate of tasty, wholesome roasted vegetables. This recipe is nourishing and colorful, and also very simple.
It is also customizable – you can use whatever vegetables are in season, or just whatever you fancy. 
In this recipe, the cauliflower is served with a bright romesco sauce which has a vibrant flavor, perfect for summer. The fried egg in this recipe makes it an interesting alternative meal to eat for breakfast. 
This Moroccan inspired salad is a delicious lunch or a light dinner that is hearty and wholesome. It is the perfect balance of sweet and spicy with honey and harissa. The rosemary adds an aromatic flavor that compliments the cauliflower. 
If you love Italian salads and lighter dishes then this baked dish is a wonderful meal for you to try. It is vegan gluten free and full of bright, fresh flavors. If you are catering for people with dietary requirements then this is a great recipe to make.  
Summary 
These recipes are perfect for exploring the versatility of cauliflower and how it can be cooked in lots of exciting ways.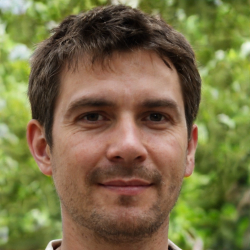 Latest posts by Justin Roberts
(see all)