Pasta is a delicious food that works well in an assortment of meals. We particularly love using pasta to make carbonara, spaghetti bolognese, and pesto pasta.
Sadly, you may believe that you won't be able to eat pasta anymore if you are pursuing a paleo diet.
Also known as the caveman diet, the paleo diet aims to consume food that was consumed during the Paleolithic era. 
As a result, you will have to avoid foods like sugar, dairy products, alcohol, and, most importantly, grains. This includes pasta and bread.
Therefore, you won't be able to make traditional pasta dishes when you're on a paleo diet. 
The good news is that there are loads of delectable dishes that replace standard pasta with clever substitutes, such as vegetables.
So without further ado, here are our favorite paleo-friendly pasta recipes!
10 Tasty Paleo Pasta Recipes You'll Love
Our first pick is a succulent pasta dish that's made with spaghetti squash. Squash works wonderfully as a pasta replacement.
It's healthy with a sweet and nutty taste. As a result, it has a stronger taste than standard pasta.
One of the reasons why we adore this dish is that it's incredibly hearty and comforting. So if you are ill and crave some comfort food, why not make this delicious beef and tomato dish?
The addition of beef makes this recipe incredibly filling. 
Thanks to the use of coconut milk, this pasta dish also has a creamy consistency. This works really well with pasta. Thanks to the use of seasonings, this sensational paleo pasta dish has a flavorsome taste.
One of the most popular substitutes for pasta noodles is zucchini. Zucchini not only has a unique green hue, but it has a grassy and sweet taste that's very different from pasta.
As a result, using zucchini noodles can be viewed as a way of enhancing your pasta recipes.
These zucchini noodles have been paired with pesto, tomatoes, and a range of seasonings. These ingredients harmonize beautifully, giving the pasta a garlic-like flavor.
We particularly love the idea of topping the pasta with pine nuts, as it offers a delicious textural contrast.
An advantage of this dish is that you can make a no-cook version.
Though it is enhanced by using various cooking techniques, you can make a quick and easy no-cook version if you have limited time and energy. 
This luscious recipe makes creamy pasta with a super smooth texture. The dish is both vegan and paleo, making it a rather versatile option.
It's bursting with delicious flavors, thanks to the addition of garlic, dijon mustard, and lemon juice. As a result, it has a sharp and tangy taste.
Flavored with spinach and artichokes, this pasta has a bitter and somewhat onion-like flavor.
This recipe is made with grain-free pasta. This contrasts with many of the other ingredients on this list, meaning that it's questionable whether or not this pasta is entirely paleo.
Of course, you can always substitute this with vegetable-based pasta if you are on a strict paleo diet.
This ingenious recipe uses cassava to make paleo-friendly noodles. These noodles are just like genuine pasta, having a similar taste and texture.
This homemade paleo pasta is surprisingly simple to make and should be ready in just 30 minutes.
These cassava noodles are incredibly versatile and can be paired with lots of different auditions. We especially appreciate the idea of serving these tasty noodles with garlic and spinach.
It makes a simple yet effective dish.
So if you don't mind making your own pasta, then this paleo cassava noodle recipe is perfect for you.
Up next, this isn't your average ravioli recipe. The pasta is made from sweet potato, which gives it a vibrant orange color and a slightly sweet taste. 
A benefit of making this dish is that it's entirely vegan. So if you are on a vegan diet, you can still make this tantalizing recipe.
Yet, if you are an avid meat eater, you can pair this ravioli with whatever meat you fancy. 
This ravioli has been packed with a superb spinach filling that has a sharp flavor. This is then topped with a marvelous mushroom sauté, which is the perfect way of finishing this recipe.
This paleo pasta recipe has an elegant vibe that works well for dinner (see also: 10 Tasty Paleo Dinner Recipes You'll Love)parties.
When obeying a strict paleo diet, you won't be able to eat a standard spaghetti bolognese recipe.
But with the use of this clever recipe, you can make a flavor-filled bolognese consisting of spaghetti squash. As the name suggests, this is spaghetti made from squash!
This recipe is packed with vegetables, such as celery and carrot. These vegetables enhance the flavor of the dish. Plus, they make it even healthier.
But don't despair if you are a meat lover. It is also loaded with meat, namely, ground beef and bacon. The result is a smoky and meaty taste that pairs nicely with the pasta.
Seasoned with garlic, oregano, and fresh herbs, you'll adore the taste of this pasta!
Usually, you wouldn't be able to eat carbonara when following a paleo diet. But thanks to this recipe, you can make a paleo carbonara that is as rich and creamy as the real deal.
This pasta is made from squash, thus making it appropriate for this diet. Paired with bacon and eggs, this carbonara has a smoky taste and a creamy consistency that's hard to resist.
This is thanks to the use of chicken broth and coconut.
You can tell that the seasonings have been carefully chosen to best bring out the flavors of this dish. Seasonings like parsley, garlic, and ground pepper.
So if you have a passion for Italian cuisine, why not give this paleo carbonara recipe a shot?
Do you adore seafood? If so, we've found the ideal paleo pasta recipe for you! It's filled with different types of seafood, such as scallops, clams, crab, and shrimp.
Therefore, this dish is superb for fans of seafood. 
Loaded with herbs and seasonings, this seafood zucchini pasta is packed with flavors. This includes basil, oregano, and garlic.
We particularly love the addition of red chili flakes, as it gives the pasta a slightly spicy taste that isn't overpowering.
Another reason why we love this recipe is that it can be made in just 25 minutes. So if you are looking for a paleo pasta recipe for midweek meals, this is an outstanding option!
Grain-free and dairy-free, this paleo pasta is sure to put you in the mood for summer. Light and refreshing, this pasta salad is bursting with fresh vegetables.
This includes cucumbers and green onions. Garnished with pickled red onions, it looks almost too good to eat.
This means that the paleo pasta recipe is quite healthy. Seasoned with oregano, thyme, and basil, this pasta salad has a phenomenally pungent taste.
The super straightforward salad dressing is a great way of tying together these fantastic flavors. It adds a tangy taste, which is partly due to the addition of garlic.
This recipe is ideal for summer picnics, as it's packed with summer vegetables.
Our last recipe is a keto and paleo tomato and chicken (see also: 10 Tasty Paleo Ground Chicken Recipes You'll Love)pasta with a hard-to-resist creamy texture. Using a spiralizer, you can transform zucchini into paleo (see also: 10 Tasty Paleo Zucchini Recipes You'll Love)pasta that looks incredibly fun.
We love how colorful this dish looks, meaning that it's bound to appeal to kids. The use of zucchini gives the pasta a green color, which contrasts nicely with the red of the tomato sauce.
Seasoned with garlic and basil, this creamy pasta recipe has a subtle herbal taste that enhances the chicken perfectly.
Despite how deep the flavors of this dish are, you will only require 8 ingredients. As a result, it's fairly budget-friendly.
Frequently Asked Questions
What Kinds Of Pasta Noodles Can You Eat On A Paleo Diet?
As this list demonstrates, there are lots of different kinds of pasta that are paleo-friendly. Often made from vegetables, these faux types of pasta are tasty and a little healthier than traditional pasta.
Here are the best pasta noodles that you can eat on a paleo diet:
Kelp noodles
Spaghetti squash
Cucumber noodles
Zucchini noodles
Root vegetable pasta
Is Pasta Sauce Paleo?
No, most forms of pasta sauce are not paleo. This is because it usually contains additional ingredients, such as sugar. Therefore, the majority of ready-made sauces will not be suitable.
However, you can make homemade pasta sauces that are paleo-friendly. Homemade tomato sauce recipes can be made without these extra ingredients.
Final Thoughts
So there you have it! Though standard pasta should not be consumed as part of your paleo diet, you can still enjoy a range of pasta-based dishes.
These recipes use ingenious substitutes that are akin to pasta but use paleo-friendly ingredients. 
So if you are craving pasta, why not try some of these mouth-watering recipes?!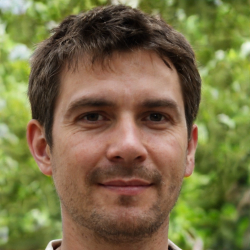 Latest posts by Justin Roberts
(see all)