There is nothing worse than coming home from a long hard day at work, stomach rumbling, and having to stare into your pantry trying to figure out what to cook for dinner.
And this boring and mundane task is hard enough without having to factor in dietary requirements. 
If you're sticking to a vegan Keto diet, you may be at a loss as to what you can and can't eat. It can be a bit of a head-scratcher when you first get into it.
But never fear, because there are tons of super delicious recipes that will have your taste buds tantelized and your belly-bursting. 
If you need some inspiration for your next meal, look no further than this article. Below are 15 of the best vegan Keto options about. 
15 Super Tasty Vegan Keto Recipes To Try 
These cauliflower tacos are absolutely to die for. To keep it low on carbs you can opt for either keto-friendly low-carb tortillas or alternatively you can opt for a crisp lettuce wrap. 
But the real star of the show is the spiced cauliflower. You can choose whether to grill, roast, or air-fry these bad boys, regardless of your choice they are sure to taste fantastic.
Along with your cauliflower you'll also pack your wrap full of cabbage, jalapenos, and a creamy and delicious avocado lime sauce. 
These tacos are bursting with flavor and are sure to fill you to the brim! 
If you're craving a burger, then you won't find one more delicious than this. You'll substitute the bread for rich and nutritious portobello mushrooms infused with a delectable marinade that is lip-licking good.  
For the burger, you'll create a delicious tofu substitute that is cooked to perfection. 
Full of flavor and healthy nutrients, you'd think this recipe couldn't get any better.
But it does. It also only requires a few staple ingredients commonly found in your kitchen already and they take no time at all to cook. Wins all round. 
On those cold days, there's no better way to warm your body and soul than with a delicious bowl of soup.
And if you thought that a vegan-keto soup wouldn't be able to recreate that creamy and delicious taste and texture, you'd be wrong. 
Packed full of aromatic flavors and species, this soup is bursting with richness and is so unbelievably delicious.
This surprisingly filling and hearty meal can also be whipped up in just under 30 minutes and you can even bulk cook it and save some for another night. 
Are your family ordering in? Don't feel left out as they gorge themselves on carby cheesy pizza – simply make your own alternative. This one tastes just as good, I promise. 
There will be no FOMO with this pizza. The zucchini crust is crispy and delicious and weighs in at just 2.6 g of net carbs. So it's a guilt-free pleasure too. Then you still get that stringy cheese pull from the vegan cheese. 
You can follow the recipe in terms of toppings, but the world is your oyster – go nuts. You can add whatever you enjoy the most. 
For those days where you just want to be in and out of the kitchen as quickly as possible, this recipe will be your best friend.
This one-pan recipe is ready in just 20 minutes, there's no fuss, no mess, and no slaving away at the stove. 
Oh, and it tastes divine. You'll load up on all your favorite keto-friendly veggies and douse them in flavorsome seasoning such as soy sauce and garlic.
Don't be fooled by its appearance either, this is much more filling than it looks. 
Alas, those following the Keto diet must bid their farewells to spaghetti. But thankfully, there's an equally delicious alternative to say hello to! Spaghetti squash!
This recipe is such a comfort meal that is bursting with flavor and leaves your belly busting. You might have to undo your buttons for this one. 
For this delightful dish, you'll need to half, fill and bake your squash with scrumptious lasagna ingredients such as a rich marinara sauce and super creamy vegan ricotta. 
Chili is one of those real comfort dishes. It's a little bit messy and a lot a bit tasty.
It's one of those meals that you'll have been served time and time again as a child, and why should you restrict yourself from something so tasty just because of your dietary restrictions? 
Well, now there's no need to. This no-bean chili is stacked high in protein but is minimal in carbs.
Don't worry, it still uses the perfectly balanced amount of herbs and spices to still deliver that cozy and familiar flavor. And the mix of mushrooms, walnuts, and soy meat still gives it that well-known texture too. 
Now, you'll need to ditch the serving of roasties on the side, but otherwise you're good to go for this vegan and keto friendly recipe. 
This meal is perfect for any time of the day. It makes the perfect breakfast or brunch option, but also works as a quick and easy meal for dinner too. 
With slightly spiced, soft and fluffy vegan eggs, and tons of scrumptious veggies, not only is this dish delightfully tasty but it's packed full of nutrients too. 
Don't battle against those takeout cravings. Placate them.
You may have thought a super creamy and delicious Indian meal would be strictly off-limits for those following a vegan-keto diet, but that's not the case at all. 
This vegan and keto-friendly masala has that thick and creamy feel and bursts with stunning Indian flavors. 
When the summer rolls around, you won't want to eat anything too hearty or stodgy. When the blistering heat is in full swing there's only one meal for the job – a delicious salad. 
And when it comes to delicious salads, this recipe more than fits the bill.
Palm hearts, creamy avocado, crunchy nuts, and a super summery lemon basil drizzle combine together to make a colorful and flavorful meal. 
If you're craving Asian cuisine, there's nothing better than a Pad Pak Thai. And thanks to this recipe, it is suitable for vegans and keto-dieters alike. And what an absolute burst of freshness this delightful dish is. 
Using fresh, crispy, and crunchy ingredients, you'll make a medley of veggies that is super healthy and bold and unique in its flavoring.
What's even better is that it takes less than 30 minutes to throw together so there's no wasting the night away in the kitchen. 
For best results, serve alongside some cauliflower rice. Yum. 
Coming in at around an hour's total cooking time, this meal might take a little longer than some of the other recipes on the list. But oh is it worth the wait. 
Thinly sliced eggplant is stuffed full of a creamy and flavorsome vegan ricotta cheese which is then smothered in a rich marinara sauce. And of course, to top it all off, it is then covered in stringy vegan mozzarella cheese. 
It's drool-inducing. 
Don't let the simplicity of this dish fool you, it is packed with immense flavor that you'll receive with each and every bite. 
Zucchini noodles and asparagus are cooked together in a super light and refreshing lemon pesto sauce.
You could drink this by the bucketload. Basil, parsley, pine nuts, and garlic are all but a few of the wonderful seasonings used to bring this beauty to life. 
Experience the delight of Middle Eastern cuisine with this amazing meal. Based on a traditional salad, you'll be swapping out bulgur for a cauliflower rice substitute that is absolutely phenomenal. 
Ready in just 20 minutes, packed full of flavour and all the nutrients you need, there couldn't be a better option for dinner to beat those Monday night blues.
These lettuce wraps are seriously scrumptious. Perfectly spiced tofu is cooked to perfection and then drenched in a sticky almond butter sauce that tastes so good you could drink it straight. 
All these tasty ingredients are then encased in crispy lettuce leaves to give you that satisfying crunch. 
Top Tip – You can always substitute the lettuce leaves for low-carb keto-friendly wraps if you prefer. 
Final Thoughts
When you have a pretty long list of foods that you need to avoid, finding genuinely good-tasting recipes that adhere to that list can be tough. 
Tough but not impossible. 
As you can see from this list, there are still plenty of totally scrumptious recipes out there for you to try.
Whether you want a light bite such as a soup or salad, or want to placate those takeaway cravings with pizza, curry, or burgers there is a recipe that fits the bill.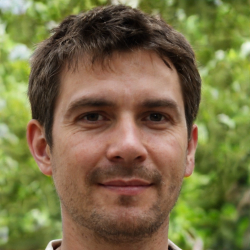 Latest posts by Justin Roberts
(see all)