Bang Bang Cauliflower Recipe is a simple and quick recipe for a delicious cauliflower that's topped with a creamy buttermilk sauce. It's a delicious side dish or main dish in one.
Bang Bang Cauliflower is a delicious and easy way to feed a crowd. It is a great dish for parties, game day, or whenever you need to feed others and is also pretty healthy. 
This guide will be covering exactly what Bang Bang Cauliflower is including the recipe and what you will need to make it.
It will also discuss the different types you can make depending on whether you like a bit of spice, or something a bit sweeter. Find out more here below. 
What Is Bang Bang Cauliflower?
Bang bang cauliflower, or Bbang cauliflower is a fast and easy way to make cauliflower that's a meal in itself. It's a great way to get rid of cauliflower that has gone a bit too far. 
Bang Bang Cauliflower is a modern take on the cauliflower mash. It is deliciously creamy with a delicious spicy kick. You can cook it in your Instant Pot or electric pressure cooker. It is a loved dish with a little kick and spicy kick.
What Ingredients Do You Need? 
For this type of recipe, even though they might seem super simple to make, you will need a few ingredients to make it really delicious. The flavors in these types of dishes need to be added to really make it bang.
100g plain or gluten-free flour
1 tsp smoked paprika
½ tsp garlic granules
½ tsp dried oregano
150ml plant-based milk
125g panko breadcrumbs
1 cauliflower, cut into bite-sized florets
cooking oil spray, for baking
3 tbsp sriracha
3 tbsp sweet chili sauce
1 tbsp runny honey or maple syrup
1 lime, juiced
1 tbsp toasted sesame seeds
2 spring onions, thinly sliced
How Do You Make It? 
This is a step by step guide on how you can make bang bang cauliflower in the most simple steps possible. Follow these carefully to get the best results. 
Firstly, you need to make sure your oven has been preheated to the correct heat and is ready to use when needed. Your oven should either be 200C/180C fan/gas 6. 
You need to start your mixing process with your flour and spices such as paprika and oregano. When this is combined, you can start to whisk the milk on your ingredient list in. you should be left with a lovely thin and smooth batter, but you do need to be careful that you don't over do it or under do the whisking. 
This is now where your bread crumbs come in and you will need to coat your cauliflower. You need to make sure they are fully coated and you also let the excess fall off. 
You will need a baking tray lined with baking paper where you can put your coated cauliflower onto. You will transfer all of your forlets, ready to start cooking. 
You will need to spray them with oil before cooking them so they have a nice crisp to them. You will also be tossing them over half way to make sure they are cooked through and are fully even to enjoy. 
Do you want to make a sauce? You can add some different ingredients like sweet chili, honey, lime juice and sriracha and put them into a pan over a medium heat to combine and make warm. You only want the sauce to be warm. Be careful not to burn it because it will not taste very nice. 
How Long Does It Take To Make? 
The cooking time where you can go off and do something else while it is in the oven, can be between 25 to 30 minutes.
You do need to remember at this time that they need to be tossed over half way to make sure they are cooked through so they are nice and soft. 
The overall prep and cooking time will be around 50 minutes in total which is ideal as you are not always doing something in this time.
This is the perfect recipe for a couple or family because it serves 4 people, but if there are less of you, you can always eat them later or the next day. 
Is It Healthy? 
Yes, this recipe can be very healthy for you – especially because you will be getting a good veggie, the cauliflower.
It also contains many vitamins and minerals in this recipe too with all different ingredients included in both the cauliflower and the side sauce. It is also very good if you are looking to include more fiber into your diet and antioxidants.  
This is usually served as a side plate, but you can always make as much as you want if you're feeling quite hungry or you want to serve them as party food. 
How To Make It Gluten-Free?
To make your recipe gluten-free, you will have to substitute some of the ingredients above to be gluten-free ingredients. For example, you will have to swap out the flour for gluten-free flour and also the breadcrumbs too. 
Whichever way you make them and with different ingredients, they will still taste amazing because of the main ingredient which is the cauliflower and the spices they are cooked in! 
Can You Have It Batter Free? 
Yes, it is actually so simple with this recipe because you only add the things you want.
If You don't want any of the batter, you just leave that all out and the breadcrumbs and just put whatever you want on your cauliflower and some oil and roast it in the oven. 
It wont have all the flavors from the batter and the different textures, but it still has that wonderful roasted taste. 
What About Grain-Free? 
Yes, this is also very simple to achieve because you will just have to use a different type of flour like almond and also skip the breadcrumbs as well. This will give a slightly different taste, but nothing too major and will still be delicious. 
How Well Can It Be Stored? 
Unfortunately, for this type of recipe they do not keep very well because they are definitely best served fresh due to texture.
You can definitely leave them in the fridge and eat them the next day, but they will not have the same crunch and effect when you eat them.
Like any type of batter, it won't be hard, it will be a lot softer and it all depends on what texture you can eat. 
Therefore, this is why people tend to use these as smaller plates to make sure they are all eaten fresh, or at a party where people can pick at them and there are plenty to go around. 
Extra Tips For Perfection
There are a few more tips that will really make your dish really successful and help you get the best outcomes for this recipe. 
The first tip is really important because it will really affect the overall appearance and texture. You need to make sure the batter is the right consistency before you start dipping your cauliflower in them. The reason for this is because it can be too thin because nothing will be able to stick to it and it won't be like a batter at all. If it is too thick, it will be too dense and not fluffy enough. 
Another smaller thing to consider is doing the cauliflowers one at a time and being careful with the coating. You want to make sure they are being completely covered all over for the best end results. If they are unevenly coated, this will not be good for the texture as they will cook differently. The thinner parts might burn, and the thicker parts won't be cooked. 
Preheating your oven is essential for your timing and getting things perfect. You need to make sure that your oven is already at the necessary temperature before you put your cauliflowers in to cook. They need to be consistently cooking at the same temperature and the right time. 
Always be cautious of time when you are flipping them over because you want them to be cooked evenly all over. 
The sauce that you make when the cauliflower is cooking needs to be covering the cauliflower just before serving. You can't be covering them, then leaving them sit because you won't have that nice and crispy texture which is desired. 
What Is It Paired With? 
It is only usually a sauce that comes with this recipe because it is generally used as a delicious appetizer for most people. They are great for picking before a main meal and will fill the gap before your main meal. 
The sweet chili mixed sauce tends to be the best option for this specific appetizer as all of the flavors tie in really well together. 
Why Is My Roasted Cauliflower Not Crispy?
You need to be careful when putting them in the oven because you need to make sure they are all spaced out and aren't crowded together because this can cause issues for lack of crispiness.
The veggie is also very high in water content and needs room to be able to become crisp with the added oil to caramelize. You need that space for airflow in the oven and if you don't provide this, they might be quite soggy. 
Conclusion 
Overall, when it comes to any type of recipe, you need to make sure you're following the steps, ingredients and advice to help you get a successful end product.
You don't want to be wasting an hour of your life making something which fails because you forget a simple step.
One of the main things that need to be focused on is the batter consistency because this can really make all the difference to the outcome in many different ways. 
Hopefully this guide has been helpful in terms of giving you more information about this recipe and how you are able to make it in different ways with good substitutes to suit your dietary needs.
It is so important that different recipes are able to be made gluten-free and grain free to also be an option for people who can't eat gluten or wheat. 
Try something new with this recipe and enjoy something that is quite healthy, but also has a huge amount of spice and flavors running through it.
This will only take you an hour max and all the work will definitely be worth it in the end as soon as you taste it. 
Frequently Asked Questions
How Many Carbs Does Bang Bang Cauliflower Have? 
For each serving, you are looking at around 44 g of carbs and 480 calories. Bang Bang Cauliflower is a low carb food that is low in calories, fat and cholesterol and high in fiber.
Why Does My Roasted Cauliflower Get Mushy?
You need to make sure you are following all of the steps carefully and keeping an eye on the consistency of your batter which can be a main problem in sogginess.
You also need to make sure you are adding oil to your cauliflowers when putting them in the oven to make sure they get that crispiness that they need. 
Can You Cook Cauliflower Without Boiling It?
Yes, if you're not a big fan of boiling your cauliflower and you would prefer to use another way to cook it, you can also use the steaming option in your microwave.
To do this correctly, you will need to put your cauliflower in a bowl with a tsp of salt and water and cover the bowl with a plate for the steaming action.
You will leave it steam in the microwave for up to 5 or 6 minutes in a microwave safe bowl.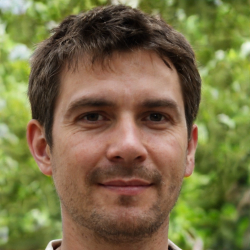 Latest posts by Justin Roberts
(see all)