Changing your eating habits is a rewarding experience. However, it is also challenging, especially when there are limits to what you can eat.
This makes it difficult to come up with recipes for any weekday meal, whether it's breakfast, lunch, or dinner. However, we are here to help!
In this article, we will show you our favorite 15 Whole 30 paleo weekday recipes to kickstart your diet and get the ideas flowing (see also "Amazing Paleo Waffles Recipes"). If you're interested, read on for more!
This is a delicious paleo weekday meal that contains only four ingredients and is Whole 30 friendly.
Use salmon, fresh lemons, ghee, green beans, and some salt and pepper to taste, all of which are easily found at your local grocery store, to make this delicious recipe!
Add mushrooms, bok choy, bell peppers, or carrots if you're extra hungry! It is filling, healthy, and easy to make, perfect for a busy weekday dinner! 
Ready in 10 minutes! Please note that the smaller the salmon is, the quicker it will cook. So, don't overcook it or it will turn dry!
If you've had a particularly difficult day in the office and want something hearty and filling to eat, then look no further than these delicious pork chops. These pork chops are juicy, filling, and will make you feel content. 
To get the best flavor out of them, marinate them in a tasty concoction of adobo sauce, garlic, lime juice, olive oil, chipotle chilis, cilantro, and more, for a few hours. Trust us, it is worth the wait! 
Pair with potato and some fresh veggies for the perfect Friday night dinner. 
This recipe contains parmesan cheese so remove it to ensure this recipe remains Whole 30-friendly! If you do this, you will have a healthy meal filled with protein and fresh veggies.
On top of that, if you have more time in the week you can make your own bone broth which provides extra servings of gelatin! 
The spaghetti squash is easy to make and the creamy cauliflower sauce is absolutely divine, well worth a try, and will quickly jump to the top of your favorite recipe list! 
Ready in just 50 minutes.
If you want to make an extra side dish or you just want a snack, then these loaded sweet potato fries are the perfect option! 
The fries are easy to make, and once done you can top them with ingredients like guacamole, tomatoes, scallions, turkey, and plenty of seasoning.
Alternatively, you can top them with your favorite ingredients instead, provided they are paleo and Whole 30-friendly!
This recipe is ready in just 30 minutes, perfect for busy weeknights when you just need something quick and tasty to eat.
These garlic green beans are the perfect paleo Whole 30 side dish to complement a variety of meals! This is a simple recipe to make with few ingredients involved, all of which can be found at your local grocery store.
This makes it the perfect paleo Whole 30 recipe for beginners. 
Use rice vinegar, coconut amino, and sesame oil in the cooking process to create a delicious Asian-inspired recipe the whole family can enjoy. Best of all, it is ready in under 20 minutes.
Following healthy diets, such as Whole30 and paleo, does not mean that your meals have to be boring. This chicken puttanesca will ensure that they are not!
This is a healthy, quick dinner perfect for the end of a long working day. 
Not to mention, the chicken breast, garlic, tomatoes, olives, and basil all work together to ensure there is an explosion of flavor in every bite.
This is an Italian meal that won't make you feel too full or tired after eating it, like some pizza or pasta dishes can, which is a win in our book! 
Ready in just 30 minutes!
Looking for a midnight snack to help you get through the week? Look no further than this delicious paleo Lebanese flatbread! This delicious recipe only requires 4 ingredients that are all Whole 30 approved. 
The lemon juice and olive oil are delicious ingredients to use on this flatbread, but the real star of the show is the za'atar spice blend, which provides wonderful, warm flavors that you'll want to eat over and over again. 
Ready in just a few minutes!
Use any type of cauliflower for this amazing recipe, the result will be just as delicious! 
This is the perfect summer recipe when the days are still light leaving the office, and you have the energy to go home and use olive oil, salt, and pepper to whip up a healthy and filling paleo and Whole 30 side dish or snack!
Best of all is the chimichurri dip with added basil and mint. This is easy to make and adds a whole other layer to the recipe! 
Ready in just 1 hour.
This paleo Whole 30 recipe is perfect for dark winter weekday nights. Simply mix your rich beef, roasted tomatoes, and warming spices and seasonings together and jump under the blankets with your delicious chili. 
This delectable recipe complements numerous side dishes such as baked sweet potatoes or zucchini noodles, so you will never find yourself bored or stuck for choice. 
Ready in just 35 minutes.
This is a nourishing meal that is the perfect pick-me-up. The organic chicken stock, minced ginger, fish sauce, ribboned eggs, fresh zucchini, and other delicious ingredients ensure that this meal will warm you up from head to toe. 
This is a tricky recipe to get right but if you follow the instructions you should have no trouble at all, and the challenge is more than worth it once you take your first sip of this delicious soup. 
Ready in just 15 minutes.
This is a classic Whole 30 recipe that is perfect for parties! All you need to do is 5 minutes of prep work, and the crock pot will do the rest!
Just ensure you use plenty of the delicious spices listed in the recipe such as onion powder, garlic powder, and smoked paprika to ensure the results are just as delectable as this recipe sounds. 
Serve with your favorite paleo and Whole 30 side dishes and fresh veggies. 
Ready in 8 hours!
A healthy and tasty Whole 30 and paleo breakfast made easy thanks to this almond butter and jelly smoothie!
This smoothie, with its delicious frozen cherries, strawberries, and bananas, combined with either coconut or almond milk, makes your Monday mornings a lot easier! 
You won't exactly be running down the stairs out the door at 6:30 AM, but you will wake up and look forward to starting your day, especially when this recipe takes just minutes to make. 
If you need an energy boost, then this green coconut curry is the perfect paleo Whole 30 meal for you!
Made with cabbage, tomatoes, zucchini, spaghetti squash, and green onions, this is a fresh lunch recipe that will make you feel energized for the rest of the day! 
The best part of this curry is the keto, mint herb pate it comes with. This pate is fresh, indulgent, and will delight the taste buds. 
Ready in just 40 minutes.
This is the perfect weekday meal for the kids! These Italian chicken meatballs are delicious and your kids will enjoy trying (and failing) to eat spaghetti without making a mess (and who are we kidding, the adults will, too!) 
This spaghetti is made from sweet potatoes instead of traditional spaghetti, which means you will feel less bloated and tired at the end of your meal. It also contains tasty ingredients like capers, olives, and plenty of seasonings.
Ready in just under an hour.
Who can say no to this tasty summer salad, especially when it is paleo, Whole 30, and very easy to make! 
It contains delicious ingredients such as fresh Roma tomatoes, sweet red onion, rich red wine vinegar, pepperoni, olives, cucumber, and more!
It is the perfect blend of sweet and savory, soft and crunchy, the summer salad your friends will be raving about and request at every BBQ or backyard party! 
Ready in just 10 minutes.
Final Thoughts
Following a paleo and Whole 30 diet is challenging and it is difficult to come up with meals to eat. This is especially true throughout a busy week when you do not have time to think and want to cave and order takeout. 
However, you will never be out of meal inspiration ideas again thanks to these 15 whole 30 paleo meal ideas! We hope you found a recipe you'll love and will make time and time again.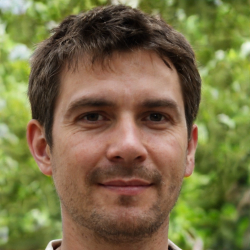 Latest posts by Justin Roberts
(see all)