Sticking to the Whole30 diet can feel tedious. Without a long list of recipes for you to browse through, you'll probably end up making the same dinners again and again.
To help you avoid food boredom, we have gathered 20 amazing Whole30 recipes – each of which uses the air fryer. Air fryers help you cook food quickly and healthily, as you don't need to lather your ingredients in oil.
You can serve this meal as a snack, starter, or even a main. You only need 3 ingredients and around 30 minutes to cook the chicken.
Cook Eat Well suggests serving the chicken with celery sticks and ranch dip, but in reality, any salad or dip will pair nicely.
If you want to dip your chicken wings in ranch, make sure the condiment is Whole30 appropriate too. Follow Cook Eat Well's homemade recipe for another simple creation.
This recipe takes a total of 20 minutes and can create 8 patties. Wholesomelicious designed this recipe specifically with dieters in mind. If you scroll to their ingredients list, they will remind Whole30 and Keto readers to avoid maple syrup.
It is this attention to detail that helps us feel safe in the knowledge that Wholesomelicious will help us stay on track!
This next suggestion is for a side. You could combine the chicken wings recipe from earlier and pair the two recipes together.
In fact, any of the recipes we suggest today can be made fuller with this side on the table. It's a healthy and quick side that goes well with every meal.
If you prefer your sides to be a little more traditional, then pick this recipe instead. The potatoes are coated in an array of herbs and spices before roasting in the air fryer for 20 minutes.
You'll be left with a delicious and morish plate of potatoes which you'll happily show off to your friends.
Now we are getting into typical dinner time meals. This chicken breast recipe is simple. All you need is the chicken alongside garlic powder, Italian herbs, and salt.
Then chuck the seasoned meat into the air fryer for 10 minutes, and your meal is complete.
Cook Well Eat suggests layering the chicken on a bed of salad, but if you're bored of salad at this point, switch to the Acorn Squash recipe we mentioned before.
This recipe is heavily inspired by the Tyson blackened chicken strips from Popeyes. Unfortunately, Thyme And Joy don't explain how to make the blackened seasoning, so you'd have to buy a pre-made collection.
However, the meal is still easy to create and only takes 15 minutes to prepare and cook. It's a quick recipe, and as long as you have blackened seasoning in your cupboard, you can whip it out whenever you have company.
This recipe has a small collection of ingredients that will make your mouth water. Paprika, garlic, onion, parsley, basil, and salt.
Simply rub them into the chops and cook for 10 minutes. 
The great thing about Saving Nothings is their scaling technique. On the recipe card, you can see an X button. Press it, and you'll notice the serving sizes change automatically. This means you don't have to do the math yourself.
These jalapenos wrapped in bacon are the perfect football snack. 
Although it's super simple to make, the ingredients are longer than any other recipe so far. Don't let that scare you though. All these ingredients create a wonderful depth of flavor. You'll have fun creating and eating this side dish.
Thyme and Joy suggest dishing these delectable meatballs on a plate by themselves, but you can easily double the serving size by including spaghetti.
Spaghetti and pasta aren't technically allowed on a Whole30 diet, however, you can imitate the shape by using spaghetti squash. Simply roast the squash, then use a fork to scrap the inners.
The meat of the vegetable will pull away from the rind in the same shape as a noodle. This way you can have your meatballs and spaghetti without breaking the diet!
Roasted chicken is a household favorite. However, you don't need to waste almost two hours cooking it. Instead, the air fryer can reduce that time to a mere 50 minutes.
Using Cooking It Real Good's seasoning suggestions, you'll create a mouthwatering flavor using just the seasoning in your cupboards.
This recipe is probably the most complicated we have suggested yet. However, if you break down the instructions, sentence by sentence, you'll see that the process is still simple.
In the end, you'll have created a rich and crispy plate of chicken pieces, with a full and sticky sauce.
Thyme and Joy's mushrooms can either be a starter or a main depending on how many mushrooms you put on the plate. However, either way, every bite will make you drool.
Although the ingredients list is short, the preparation is rather tricky. This doesn't mean beginners can't succeed, simply that moving and manipulating the mushrooms needs a delicate touch.
If you're heavy-handed, you may need some practice runs before serving these delights to your friends.
For a beautifully delicate salmon meal, follow this recipe by Life Made Sweeter. In just 10 minutes, you'll create the perfect texture and your fish will taste divine against the unique ingredients they have suggested.
The process is extremely simple, and Life Made Sweeter even has pictures for you to follow during the process.
Although you cannot eat bread or any grains while on the Whole30 diet, that doesn't mean that oven classics are off the menu.
Lexi gets past this issue by using almond flour instead of wheat flour, so the texture of a crunchy fish stick still remains. Lexi uses unusual ingredients, but once you have them in your kitchen, you can make this meal time and time again.
A pork tenderloin is the perfect spring meal. It's filling but can pair well with light flavors to stop you from feeling overwhelmed in the rising heat of the season.
Thyme and Joy capture this nuance with their homemade ranch sauce, avocado oil, and easy-to-follow recipe.
This coconut recipe is a decadent delight that feels luxurious but is actually super simple. The shrimp is coated in flour, but just like Lexi, PaleOMG uses almond flour instead of wheat.
The sweetness of the almonds pairs wonderfully with the coconut shavings, while the dipping sauce is both spicy and cooling for a unique flavor combination.
Instead of swapping wheat flour with almond flour, Food Faith Fitness uses coconut flour. Switching wheat flour with any nut version will make the salmon cakes Whole30 friendly.
This website also produces pictures for their recipes. This is particularly useful for the Salmon Cake instruction, as although the method is simple, understanding pattie sizes can be hard.
Have fun with these bright flavors!
Food Faith Fitness comes through again with this delicious meatloaf recipe. There are a lot of ingredients and a lot of steps in the method, so make sure to read through everything thoroughly before starting the process.
From complex to simple, this next recipe only has 3 ingredients and a well-spaced 4 step process.
This is the perfect recipe to get started in air fryer cooking, but if you've been using this technology for a while, you may find the ingredients and instructions too simple.
Either way make sure to add a side with your steaks, such as salt and pepper broccoli, or our squash and diced potato suggestions from before.
We started with chicken wings, so we're ending with chicken wings. Using Low Carb Yum's recipe, you can see that any ingredient can create a delicious chicken flavor. Chicken is super easy to pair, as it goes with almost everything.
Summary
Each of the recipes above follows the Whole30 diet, so browse until your heart's content (see also "Amazing Plant Based Whole30 Recipes"). Some are harder to achieve than others, but once you open up the recipes, you'll see that they're all quicker than using the oven alone.
Airy fryers reduce the amount of oil you need to cook your meal, making them the perfect tool for a Whole30 diet.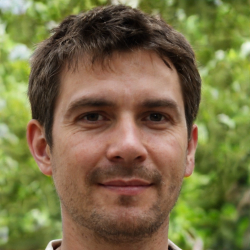 Latest posts by Justin Roberts
(see all)