Asian cuisine is full of flavors that Western cuisine failed to use. From basic dishes such as stir fries to dishes that involve more steps, Asian dishes are magical. 
The best way to get delicious Asian cuisine is through take-out. But if you are following the Whole30 diet, then it will be very rare that any take-out dish is Whole30 approved.
However, making them at home and making the necessary changes can take your favorite Asian recipes to a Whole30 level. 
Below are 20 amazing Whole30 Asian recipes that you can make at home for your family or for hosting a large dinner party (see also "Amazing Whole30 Cauliflower Recipes"). We have kept things simple so that even the worst cook can make some delicious food!
These Asian Garlic Paleo Whole30 Noodles are going to have you going back for seconds. These noodles are light and really pack a punch due to the garlic sauce. 
With a bunch of veggies, this is the best way to get in much needed fiber. Add some hard-boiled eggs to add protein and you have a quick meal that is perfect for lunch and dinner. 
Instead of peanut and soy sauce, this healthful Sweet Potato Chicken Pad Thai uses coconut aminos, creamy cashew butter, and nutritious sweet potato noodles. 
You'll adore this dish's flavor and cozy qualities.
Perfect for meal prepping or serving a large crowd. Once made, serve in a large bowl and allow everyone to dig in.
If the reason you don't enjoy cooking is because of the clean up afterward, then this one pan Chicken Stir Fry recipe is for you. 
Recipe for Chinese chicken stir-fry that complies with the Whole30 eating plan. a quick and wholesome one-pot dish prepared in a wok.
 Each serving is loaded with fresh veggies and lean protein that have been combined with a delectable sauce.
Egg rolls from the Chinese take-out place down the street have nothing on this Paleo Egg Roll Bowl recipe. Made in just 20 minutes, this recipe is the perfect healthy and filling lunch.
Although ground pork is called for in this recipe, ground turkey or chicken will work just as well. Additionally, use tamari in place of soy sauce to make the bowls gluten-free. 
Can you really have wonton soup without the wontons? Yes! And this recipe makes it simple and delicious. 
Keto, paleo, and Whole30 approved, this Wonton-less Soup recipe is sure to save you time, money, and calories. 
What makes this soup Whole30 friendly? It uses meatballs instead of wontons! A nice hit of protein and utterly tasty. 
A healthier alternative to the popular takeout dish is this zucchini noodle and veggie lo mein. It is the ideal meatless dinner and is incredibly simple to prepare. 
The zucchini noodles are also make it gluten-free, vegan, and naturally low in carbohydrates. 
Using simple ingredients with garlic, green onions, and ginger, you have a comforting meal that you can make any time of the week. 
Beef and Broccoli is one of the most popular Asian dishes, it is extremely simple and bursting with flavor. 
This Healthy Mongolian Beef and Broccoli recipe is sure to satisfy those cravings for take-out. 
Make sure to coat your beef if a layer of cornstarch to get that satisfying crunch with every bite. 
When following the Whole30 diet, salads are a great way to keep things simple. But you want to keep things tasty. That's where this Chinese Chicken Salas recipe comes in!
This Chinese chicken salad offers a generous portion of vegetables and protein, all drenched in a sesame ginger sauce that is bursting with umami. 
You'll find a wide selection of crunchy treats in this salad, which also includes cabbage, carrots, green onions, and toasted almonds.
For this recipe, you are going to need quite a few fresh veggies and a rather strong chopping hand. But every slice is worth it for this stunning Healthy Moo Shu Stir-Fry. 
Using boneless pork or chicken thighs, this dish is full of aromatic flavors and is sure to keep you full all day long. 
The key to being successful at the Whole30 diet, is to plan. This Whole30 Fried Cauliflower Rice is the perfect mealing prepping dish to store in the refrigerator or freezer for an easy lunch. 
Using cauliflower, veggies, and a homemade Asian sauce, dinner just got a whole lot quicker and easier. 
Serve as a meal itself or serve as a side for Mongolian Beef, or even as the base of your favorite stir-fry. 
Looking to impress the family with your cooking skills? Then this Paper-wrapped Chicken recipe is an absolute must!
This is the perfect recipe for impressing the family or that special someone. Simply cut your baking paper to size, lay your veggies, and chicken then layer with that aromatic sauce and cook. 
We love recipes that look and taste more complicated than they actually are!
Bok Choy is an extremely flavorful vegetable that can be found in the majority of Asian dishes. 
This recipe for roasted baby bok choy provides a fast, simple, nutritious, and delectable vegan side dish! This side dish is made more delectable by the addition of garlic, lemon juice, hot chili flakes, and soy sauce.
 Taking only 10 minutes, this is the perfect side dish or snack for the family. 
This recipe is slowly becoming more popular within Western cuisine, and it is becoming known for its simplicity. 
Steamed Egg is a simple, comforting dish that takes less than 20 minutes to make. With equal parts eggs, water, and chicken stock, this is the perfect meal for when you need some extra nutrients. 
Garnish with scallion for a comforting and tasty dish. 
If one of your favorite take-out dishes is Sesame Chicken, then you are going to want to take note of this Paleo Chinese Sesame Chicken recipe. 
With a few simple swaps in the coating and sauce, this recipe is healthy, delicious, and will keep you on track with your diet. 
Serve with roasted bok choy and cauliflower rice for a delicious meal that everyone can enjoy. 
When you only have 30 minutes to create a tasty and filling meal for the family, this recipe is a lifesaver. 
Using only shrimp and green beans with a bunch of spices, aromatics, and sauces, this dish comes together with ease. 
Top with sesame seeds for a nice crunch!
This 30-minute, Whole30, Paleo, gluten-free instant pot cashew chicken recipe tastes just like the popular Chinese takeout that we all like.
 Don't wait any longer for your delivery! 
Even those who don't follow a real food diet will like this family-friendly recipe for paleo cashew chicken made in the instant pot.
Making sweet and sour chicken in the Instant Pot for Whole30 is incredibly simple and quick. It takes less than 30 minutes to prepare, is entirely Paleo, and contains no sugar or gluten. 
This recipe's simplicity makes it ideal for a weeknight family meal or for Whole30 meal preparation.
Using ingredients you can find in your pantry, it is worth it every time!
The quick and simple Whole30 and Paleo marinade used to prepare these Asian sesame Whole30 steak kabobs really bring the grilled steak kabobs to life. 
Anyone can make this easy Whole30 steak kabob dish, and grilling it couldn't be simpler.
Using fresh ingredients and coconut aminos as a soy sauce replacement, the marinade this dish is what really brings it together. 
This is FAKEOUT, forget takeaway! With its handmade orange hoisin sauce and freshly cooked broccoli, this healthy, Paleo and Whole30 Orange Sesame Chicken is a delicious variation on takeout. 
It truly seems like a special occasion when you eat it!
For days when you dont have a lot of time to cook after work, this Slow Cooker Korean Short Ribs recipe is magic. 
This recipe for braised Korean short ribs may essentially be prepared in advance and then forgotten about. It's fortunate that it is Whole30-compliant and delicious.
Final Thoughts 
Asian cuisine is extremely versatile and of course, delicious. We all enjoy creating Asian dishes at home, ordering take-out, and even going out for a nice meal with friends and family. 
However, when you are trying to keep things healthy, it can become a little tricky. That's why we have 20 Asian recipes that are all Whole30 approved. 
Enjoy your favorite foods and flavors while still staying on track. 
Check them out and discover what dishes you love while being healthy!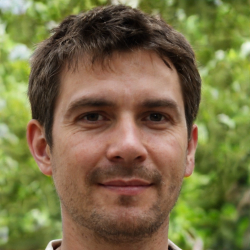 Latest posts by Justin Roberts
(see all)