Whole30 diets are fast becoming some of the most popular ways for people to get some of the most unhealthy foods out of their diet, from sugars to milk, as well as items such as alcohol.
However, as good as all of that sounds, all that healthy living won't mean much if you aren't enjoying the food that you will be eating in the first place!
Boring or the same meal plan for weeks at a time is the quickest way to fall back into old bad eating habits, so you need to make sure that you've got enough recipes to help stick with the 30-day meal plan.
Fortunately, one of the foods that are still on the menu for a whole30 meal plan is beef. And luckily, plenty of different recipes can be made with just beef!
The following list contains a variety of different recipes that you can try out for yourself, each one with its spin on classic dishes that are perfectly a-okay to eat with your whole30 plan!
To start this list off with a simple, yet effective recipe, we have a delicious meat and veggie dish that is sure to be a hit with anyone that takes a bit of it.
While broccoli has often been one of those vegetables that have been difficult to get kids (and even grown-ups) to eat, you'll find that plenty of other cuisines around the world have made this humble stem vegetable into a delectable treat.
Take this East-Asian-inspired dish, for example. The combination of broccoli and beef in a delicious sauce (made from coconut amino, keep in mind.
This is still a dieting meal), makes this an easy way to get kids who are otherwise turned away from greens to eat them.
Plus, with this recipe being keto, paleo, AND whole30 friendly? How could anyone refuse this amazing dish? And with only 30 to 40 minutes needed to make it as well!
If you're looking to budget for this meal, make sure to buy beef chuck roast cuts, then cut the fat off of them.
Chili is another staple food of many beef-lover's diets, so having a whole30-friendly recipe means that many people looking to cleanse their bodies will have an easy dish that they can turn to in a pinch.
This particular chili has a pretty interesting palette as well, with pumpkins also being a key ingredient here.
Making for a veggie-filled chili dish that has a somewhat sweetness to it. Don't worry though. Your delicious, succulent minced beef is still the main focus of this dish!
It is sharing top billing, though, as this massive dish also calls for plenty of pork mince to be used.
This is the perfect chili if you're looking to feed a hungry crowd. And let's be honest, what chili is the perfect crowd-pleasing food?
And all while still being whole30 as well!
If you love beef meatballs, but want to try a meal that is a little bit different from what you are used to?
Then you need to check out this particular meatball soup, which will make for an interesting break front the classic Italian-inspired flavors that you may be used to!
From the ingredients list alone, it is clear that this meatball soup recipe is a little different from the usual ingredients.
From the zucchini to the baby spinach, this is a dish that leans a little heavier into the traditional Greek flavors, making for a very interesting soup.
The beef meatballs themselves are still juicy and delicious, however, so you're probably still going to find at least one thing that you know you'll enjoy.
However, give this recipe a chance, and you'll find a healthy whole30 soup that is sure to warm the heart and soul on a called fall day!
Ah, the humble sloppy joes. Is there a better beef-based comfort dish out there? It's almost always a crowd-pleaser, whether it's for the family, or just for yourself!
It is full of plenty of good ingredients, from bell peppers to plenty of spices, to, of course, some premium minced beef, as well as so much more.
So filling, and yet such an easy dish to go back to for second helpings too!
Plus, with a prep and cooking time of only 35 to 40 minutes, it does not need too much thought put into it to make it (so long as you've got ingredients handy, of course)!
Stuffed peppers are another favorite for people across the country, being one part an easy snack to make, and another part a secret method of getting veggies into a diet (especially for kids)!
However, stuffed peppers also make for the perfect centerpiece for a good meal. Especially when they are prepared in an amazing soup recipe like this!
Alongside the healthy helping of vegetables, you'll find plenty of minced beef in here too for the meat lovers out there, alongside plenty of other lovely warming ingredients, from spiced tomatoes to bell peppers, of course.
And all of it while still being whole30 friendly!
If you're looking for something filling to serve this soup with, and you aren't too worried about the no-grain policy of whole30 diets, some white fluffy rice is the perfect food to soak up all that juicy goodness with.
If you are trying to stick to the whole30 plan, however, then cauliflower rice will also work very nicely!
Beef chili is one of those foods that you can just put out on a table, and will reliably disappear into friends' or family's bellies, no matter the occasion.
It is this moreish quality of chili that makes this next dish such a great dish to have handy for a buffet or snack table.
Even if you're not actively trying out a whole30 diet, this chili can be served alongside a bowl of nachos for easy snacking!
Tacos are another food that pretty much everyone seems to love, especially in Mexican and Tex-Mex cuisine.
However, when it comes to being healthy, it's often seen as a meal that has to be ditched as soon as possible, thanks to its perceived high-calorie content.
However, a good chunk of those empty carbs come in flower or corn tortillas that they are served in, so if you can find something to replace them with, tacos are back on the menu.
Enter: the humble lettuce leaf, the saving grace of many dieting taco lovers!
This dish is friendly to your whole30 diet, while still containing all those classic flavors that you love in a good taco!
Crockpots are a very popular method of preparing all kinds of recipes, from stews to chowders to casseroles.
Here, it's being used to make a healthy version of a Mexican staple dish!
Picadillo is a classic Mexican and Latin American dish that doesn't get quite the same fanfare that dishes like tacos and burritos get. But it makes a fan out of pretty much anyone who tries it.
And given that picadillo is full of beef mince and vegetables, it shouldn't be too much of a surprise that picadillo, with just a little tweaking, also makes for a phenomenal whole30 plan dish!
This dish is traditionally served alongside a bed of fluffy white rice, but cauliflower rice is the perfect substitute for this traditional side, especially if you're trying to stick to your whole30 goals.
Who doesn't love a good beef rib? It's practically the go-to snack of game days across the country!
So, enjoy these classic snacks that you know and love, but in a chili form that is equal parts warming and filling.
After all, chili's just as good a snack as beef ribs. Especially when they're combined!
If you thought the lettuce tacos were amazing, wait until you see this!
Compatible with many modern dating plans, this soup recipe is sure to be down a treat with friends and family alike!
Finally, we have a classic beef dish that many people might not expect to be compatible with a whole30 meal plan.
Beef stroganoff is one of the most famous Russian/Eastern European dishes out there, so of course we're going to want to eat something as delicious as this any day of the week!
With just a few tweaks, the sour cream-filled sauce that would otherwise keep this recipe off of a whole30 diet is substituted with a delicious gravy that won't mess with your meal plans.
A whole30 and paleo-friendly stroganoff recipe? Where do we sign up?
Final Thoughts
So, as you can see, just because you're on a dietary plan for a couple of weeks, doesn't mean that you can't still enjoy good food.
Many of these recipes are old favorites that have just been changed a little (some barely at all) to fit this new way of eating.
Whether it is just for yourself, or the whole family, these meals will fill your bellies, and keep you healthy!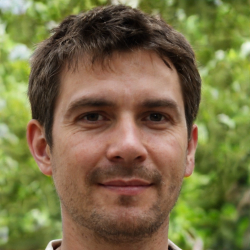 Latest posts by Justin Roberts
(see all)