The whole30 diet is a great way to reset your body, balance your hormones, and generally feel better in your own body. 
However, if you are new to the whole30 lifestyle, then it can be difficult to come up with enough recipes that are whole30 compliant to keep mealtimes interesting. 
In this article, we will look at 10 tasty whole30 crockpot recipes that you will want to try for dinner tonight (see also "Tasty Whole30 Pumpkin Recipes").  
If you want a super easy dinner recipe that you can make on a busy weeknight, this Whole30 Crockpot picadillo. 
This classic Cuban dish is super healthy and can be made with minimal ingredients and with minimal effort using a Crockpot. 
Picadillo is a super flavorful dish that is perfect for colder days when you want to come home to a house filled with delicious aromas and food that will warm you up.  
Another super comforting dish that can be made in a slow cooker while you are at work, with the kids, or in the gym is this Whole30 beef stroganoff recipe. 
Beef stroganoff is always a comforting and filling dish that is great for making you feel fueled and nourished after a long day. 
This recipe is completely Whole30 compliant and you can make it in a Crockpot so you can spend your time on other tasks rather than supervising the stove. 
Stuffed peppers are a really popular dish among people who are trying to eat a more healthy diet. 
However, using a typical stuffed pepper recipe isn't compliant with the Whole30 diet.  Thankfully, with this recipe, you can enjoy the amazing flavors of stuffed peppers while sticking with your Whole30 diet. 
The best thing about this recipe is that it can be made in the Crock Pot if you don't have time to keep an eye on them in the oven.  
Creamy dishes are some of the most delicious and comforting dishes that we can make.  They are perfect for the colder months and can help us feel full and provide great nutrition. 
This recipe for a Whole30-compliant creamy Tuscan chicken is perfect when it is made in the Crockpot.  There are so many different ways to serve this dish. 
You can serve it by itself for a light meal, or you can serve it with cauliflower rice to make it more filling while fitting it into your Whole30 diet. 
Warming butter chicken is another classic family dinner recipe that traditionally isn't compliant with a Whole30 diet. 
Luckily, with this amazing recipe for Whole30 slow cooker butter chicken, you don't have to worry about avoiding this delicious dinner recipe to maintain your diet (see also "Amazing Whole30 Asian Recipes"). 
Again, this can be served with cauliflower rice for a more substantial and classic meal while staying within the confines of the Whole30 diet.  
This is a recipe that you will be so thankful that you have made.  If you have never heard of gumbo before, you are in for a treat. 
Gumbo is essentially a Creole or Cajun soup that is often made with shrimp and sausage.  It is a super flavorful dish that is perfect for making you feel better when you are feeling a bit under the weather. 
This version of the classic Creole dish is completely Whole30-compliant and will provide you with a delicious meal to return to time and time again. 
Another wonderfully comforting dish that can be made really easily in the Crockpot is this beef stew.  Most beef stew recipes are not Whole30 compliant or cannot be guaranteed to be suitable for a Whole30 diet. 
Thankfully, with this super easy and delicious recipe, you will be able to enjoy this classic comfort food without sacrificing your diet.  Using the Crockpot to make this dish ensures that the beef is perfectly tender and melts in your mouth. 
Chili is a classic dinner meal that can be used in so many different ways.  As with many of the meals on this list, many recipes that you can find online aren't Whole30 compliant. 
However, with this super simple and easy recipe, you will be able to enjoy Whole30-compliant chili that is bursting with flavor and spices. 
Making this dish in the Crockpot means that the flavors and spices can fully infuse throughout the dish.  
Another wonderful beef dish on this list is this recipe for slow cooker Whole30 Beef and Broccoli. 
This is a wonderfully flavorful dish that can easily be customized with different types of vegetables in addition to broccoli. 
This can be a great way to use up leftover veggies before they go bad and reduce food waste.  You can serve this dish with Whole30-friendly potatoes.
This chicken salsa stew will fit right into your Whole30 diet.  Best of all, it is a bit different from your usual dinner recipes that are go-to recipes in the Whole30 community (see also "Tasty Whole30 Dinner Recipes"). 
The best thing about this recipe is that it is hearty, healthy, and absolutely bursting with flavor.  The underlying flavors of this dish are similar to that of a Cajun dish, using the same holy trinity as other Cajun dishes. 
You can serve this dish by itself, or you can serve it with some cauliflower rice or potatoes to keep it compliant with the Whole30 diet.  
Frequently Asked Questions
How Do You Make The Most Of A Crockpot?
Having a Crockpot in your house is one of the most useful pieces of equipment that you can invest in. 
The Crockpot allows you to cook your food slowly and gently, this is important as it improves the flavor of a dish. 
Cooking food at lower temperatures for a longer period of time allows for the flavors of all the ingredients to fully infuse with each other. 
This means that you end up with a dish that tastes incredibly rounded and blended.  Using well-thought-out recipes will help you make the most of a Crockpot.  
Another great way to make the most of having a Crockpot is to invest in a timer plug.  This plugs into the wall socket and then the Crockpot gets plugged into the timer plug. 
Using this will allow you to fill the Crockpot with the ingredients for the dish that you want to make before you head out for the day to work or school. 
The timer plug will be programmed to turn the Crockpot on at a certain time.  This will allow your dinner to be perfectly cooked when you return home for your day. 
This can be great to use on days when you have no time to cook a Whole30-compliant meal.  Instead of a timer plug you can also use smart devices to start your Crockpot when you need to when you are away from home.  
What Are The Best Whole30 Ingredients?
One of the best things about the Whole30 diet is that there are plenty of foods that you can still eat while you are on the diet.  Below are some of the best ingredients to incorporate into your meals during the course of the diet. 
On the Whole30 diet, you can eat any and all vegetables, including potatoes.  It is a great idea to incorporate multiple types of vegetables into every meal during this diet. 
Vegetables are packed full of nutrients and will really help to cleanse and reset your body and all of its systems.  
You can also eat meat and poultry on this diet.  Incorporating lean meat into your diet is a great way to make sure that you are getting enough protein daily. 
There are plenty of different cuts of meat that you can incorporate into your Whole30 diet.  Lean red meat and chicken breasts and thighs are perfect for cooking in a Crockpot.  
Fruit is another super important part of the Whole30 diet.  Although you are unlikely to be cooking fruit in your Crockpot regularly, it can be a great way to curb sweet cravings. 
Added sugar is not part of the Whole30 diet and ensuring that fruit is incorporated can help you to stay on track.  
Final Thoughts
The Whole30 diet is a great way to reset your body and all of its internal systems. 
To make sure that you don't get bored and are able to stick to your diet for the entire month, these 10 Crockpot recipes can help ensure that there is variety in your daily meals. 
You can add extra vegetables to all of these recipes to help bulk them out a bit more.  You can also swap out the red meat in some of these dishes for chicken breast and adjust the cooking time accordingly.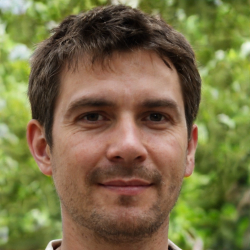 Latest posts by Justin Roberts
(see all)