When it comes to resetting our body, eating Whole30 foods is a great way to detox.
From clearing the skin to feeling energized, there are a lot of benefits to not eating sugar, dairy, legumes or grains for 30 days.
However, that does not mean you will not crave the naughty stuff. Yes, we're talking about desserts. 
While you might be dreaming of cookies and cream, there are plenty of 'sweet treats' to make yourself at home. 
Fortunately for you, we have 10 tasty Whole30 dessert recipes for you to try. From delicious  Sautéed apples, to raspberry and coconut bites, you will be spoilt for choice.
You might already know this, but sweet potatoes are so versatile. You can eat them within your main meal, or as a dessert. This is because they are naturally sweet, but also have a lot of nutritional value too.
This sweet potato and apple bake recipe is geared towards a sweet breakfast option.
Not only is it Whole30 safe, but it makes a healthy alternative to sugar-filled breakfast options. For example, the amazing cinnamon bun. 
However, this healthy sweet treat includes sweet potatoes, apples, coconut oil, ground cinnamon, a sprinkle of salt, nutmeg, eggs, coconut milk and raisins. 
While all of the ingredients are naturally sweet, you will find no added sugar here. While this is a great breakfast option, it also makes a tasty dessert too. 
This apple and almond butter bars recipe is a tricky one to describe. Until you have tasted them, you really won't know how good they are to eat.
If there is ever an excuse to eat something delicious, then this is it.
However, it is completely guilt-free because these are very healthy butter bars. The ingredients include almonds, ground cinnamon, dates, dried apples, water, and almond butter.
While this recipe is considered to be a no-bake, you will need to bake the almonds in the oven to bring out the extra flavor of them. 
The finished product is a creamy and chewy square that is far too moreish that it is difficult not to eat more than a couple. Fortunately, they are healthy enough to eat that extra square. 
These breakfast bars appear to look almost like brownies, so much so you could say that this recipe is actually a brownie recipe. 
Having said that, they are, in fact, breakfast bars. Though we like to call them healthy brownies – afterall, they do include cocoa powder and are utterly gooey. 
They include one and a half cups of almonds, half a cup of walnuts, three cups of medjool dates, half a cup of cocoa powder, and some salt. That is basically it. 
Also, as you might find with a lot of these dessert recipes, it is a no-bake meaning that you will not need to bake them in an oven. This makes this recipe really easy to do in next to no time. 
This dessert recipe is quick to make, so is handy if you do not have a lot of time on your hands. It is also an easy recipe to whip up if you are having to make a last minute dessert. 
All you need are apples, pears, coconut oil, ground cinnamon, sea salt, and coconut butter.
As most of these ingredients are kitchen and fruit bowl staples, there is a high chance you will have them ready to go. 
The results after 9 minutes are delicious and sweet apple and pear slices that taste like heaven. 
Oh, and just a side note, if you do not have any coconut butter to hand, you can actually make your own using dry coconut. You will want to add this to the dessert for extra creaminess. 
Grilled plantain may be something you have never tried before, so what better time to try it than now? 
While plantains are a popular thing to eat in many cultures around the world, they are often overlooked in America due to not being very sugary. Also, many people are not sure how to cook with them.
This recipe shows you a great way to use plantains. You will also find the plantains absolutely delicious due to the use of toppings.
All you need is 4 very ripe and ready plantains along with three tablespoons of coconut oil. However, it is then topped with a flavoring to add some oomph to the overall dessert. 
You can opt for using cinnamon or even just salt – the choice is yours. When you are not taking part in Whole30, try the plantains drizzled with honey too.
Chia seeds are popular for a reason. In fact, they are the kind of ingredient which had their moment, but this moment never actually went away.
This is because they include antioxidants, omega-3, minerals, and lots of fiber. 
Basically, chia sides are very healthy and can aid a person to have a healthy digestive system. One way to include chia seeds into your diet is by making this coconut milk and chia seed recipe.
While Whole30 friendly, it is also just really easy to make. No cooking needed and it takes a mere five minutes to put together. What is easier than that?
The dessert can be topped with extras too, from berries and seeds, to your favorite nuts. It is filling as well, and also makes a healthy breakfast option if needed.
Who says you cannot eat brownies on Whole30? Okay, everyone, but did you know that it is actually possible to eat indulgent brownies while taking part in Whole30?
That's right, however, you will need to change up the ingredients.
One of the great things about this recipe change is that it also means that the brownies are gluten-free too, and they are made using three ingredients only.
All you need is almond butter, bananas, and cocoa powder.
With these three ingredients you can make delicious chewy and gooey brownies that taste amazing. This recipe might even become your brownies go-to. 
Don't blame us if people start asking you to make these a lot.
Who doesn't love a cobbler? If you are craving something as delicious as this, then look no further. Here is a fantastic blueberry cobbler recipe that is suitable for those taking part in Whole30.
It includes using fresh blueberries, tapioca flour, date syrup, coconut oil, almond or coconut milk, the zest of a lemon – and a few other ingredients. 
What you will end up with is a sweet and zesty blueberry filled cobbler that feels more naughty than it actually is.
As you can see, there is absolutely no sugar added, just naturally sweet ingredients that will help you to put those sweet cravings to bed. 
This recipe is perfect for those who like earthy flavors of almonds, dates and coconut mixed with the sweetness of fruit.
While at first they may not look like much but fruit topped on a healthy base, they are surprisingly addictive.
They are also sweet due to the strawberries and almonds. And then there is the whipped coconut milk which is delicious along with the chewy date filled base.
All of the flavors marry well together, and can help to stop any dessert cravings that you may be having. 
Oh, and the best thing about these (apart from the taste) is that the recipe is a no-bake, so they are very easy to make – though a little more fiddly than some recipes due to having to make the tart base. 
Craving ice cream is no surprise, but did you know that you can make the ice cream Whole30 suitable? Yes, you heard that right. 
This 'nice cream' is a lot like soft-serve which makes it even more delicious. Not only is it Whole30 ready, but it is also gluten-free too. And have you noticed how it looks just like the 'real' thing?
It is also very simple to make as it only involves freezing chopped fruit and then blending it. This means that you can change up the fruit if you would like different flavors.
This recipe includes adding chopped frozen mango and coconut milk to bananas and putting it in a mixer. Then you will need to put it in the freezer to chill for a few hours.
The end result is healthy ice cream. Quite magical, really!
Final Thoughts
As you can see, there are many tempting and tasty Whole30 safe dessert recipes to try. 
This means that there really is no point trying to battle those sweet treat cravings when you can make delicious desserts at home.
From eating a sweet potato bake, to coconut cream tarts, there are so many wonderful Whole30 dessert recipes to choose from.
The difficult bit is deciding which recipe to try first!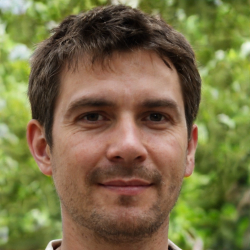 Latest posts by Justin Roberts
(see all)