Some of you reading this article may be curious about the Whole30 diet, and what it really involves.
Essentially, Whole30 is a diet which lasts a total of 30 days, and gives the person following it the opportunity to figure out their 'trigger' foods. 
Trigger foods could be anything from dairy products to carbohydrates, and differ from person to person.
The general idea of the diet is that it allows your body to detox itself, and aids digestion by eating foods that agree with your stomach. 
Whole30 eliminates foods such as sugar, alcohol, and baked goods, in order to detoxify your system, and get it performing at peak capacity.
Although it's only meant to last for 30 days, many people will opt to adopt the diet as a long term choice. 
If you're just getting started with Whole30, it can be slightly confusing to deduce which foods you can eat and which you can't.
So, this is where we come in. Below we've compiled some of the most delicious Whole30 dinner recipes around, so that you can enjoy your evening meals to the fullest (see also "Awesome Whole30 Soup Recipes"). 
To find out more, simply keep reading below. 
We think that this Whole30 recipe is perfect for indulging on a Friday night.
It's super easy to make too, and you can grill your steak just the way you like it, be that pink, medium, or well done.
 It's incredibly easy to make, and doesn't even require you to prepare a seasoning, so it's perfect for days when you don't have much time on your hands to prepare an elaborate meal. 
If you're wondering which cut of steak you should choose for this recipe, then we would recommend that you choose ribeye.
It's incredibly thick, and has the perfect amount of marbling to make it incredibly indulgent. 
You truly won't feel like you're on a diet at all with this delicious recipe. It's also suitable for those who are following a paleo, low carb, or keto diet as well. 
If you've never had the pleasure of trying garlic mahi mahi before, then we can tell you that you're in for a real treat.
This recipe is absolutely to die for, and has all of our favorite flavors.
The best thing about it, like many Whole30 recipes, it's incredibly easy to prepare, and only takes a total of 30 minutes to make. 
All you have to do is sear the fish for a couple of minutes to give it that crispy outer layer, then go ahead and start making your lemon butter drizzle. 
You can serve this with whatever green veg you like. We really love asparagus paired with this meal. 
One of the best things about the Whole30 diet, is that it's actually super compatible with low carb.
So, if you've been following a keto diet for a while, and you'd like to give Whole30 a try in order to find out more of your trigger foods (see also "Tasty Whole30 Food Recipes"). 
This delicious beef stew is both low carb and Whole30 friendly, and is incredibly thick, flavorful, and warming to taste.
This is a great recipe to whip up when the weather is getting colder outside, and you need something to stay cozy. 
The whole family will love this recipe, and we bet they won't even notice that it's low carb. In fact, it might just become a weekly staple in your household!
Another Whole30 recipe that's also perfect for low carb lovers, this one teaches you how to make the very best cauliflower rice.
Incredibly simple, it will only take you a minute to whip up, and makes a great healthier alternative to regular white rice. 
You can use this recipe as an accompaniment to many Whole30 dinner recipes, especially those that call for a sauce.
The only thing you'll need to make this delicious rice recipe is a pan and a food processor. Let the equipment do all the work for you. 
Just because you're following the Whole30 diet, that doesn't mean that you can't indulge sometimes in a delicious meal.
This dinner recipe, called brussels sprouts hash, is packed with plenty of bacon pieces, eggs, and roasted brussels sprouts. 
If you feel like eating something that's both healthy and indulgent, then we'd definitely recommend this one.
It makes a great lunch and dinner, as well as being perfect for eating post workout because of all the protein packed inside. 
If you feel like trying something a little different for dinner this weeknight, then we recommend that you give this gorgeous salmon recipe a try.
We know that it sounds a little out there, but that doesn't mean that it isn't absolutely delicious. 
Perfect for consuming during the summertime, this citrus based recipe is incredibly tasty and fresh.
In addition, it's great for spice lovers, because the jalapenos really bring up the heat.
You can use anything you like for the sauce, including oranges, limes or lemons, depending on your favorite flavors. 
The juice turns into a syrup when the salmon pan fries, as the juices emulate from the fish, giving you an incredible sauce to accompany it.
What are you waiting for? Whip up this recipe for dinner tonight!
If you thought that following the Whole30 diet would mean that you'd need to give up some of your favorite dinner items, then this recipe will prove you wrong.
We all love having a Mexican food night one day of the week, and this recipe shows you how to make an amazing Whole30 friendly fajita recipe for the whole family. 
Brimming with lots of different spices and juice pieces of chicken, this one makes the perfect dinner.
If you're wondering what to pair with them instead of tortillas to avoid sacrificing your diet, we'd recommend the cauliflower rice recipe that we demonstrated above. 
If you want to try really healthy, fresh, low calorie recipes, then why not prepare this baked cod.
This is the perfect recipe for when you don't have much time on your hands, and it just requires you to place all of the ingredients on a baking tray, then place it in the oven until it's ready. 
With lots of yummy citrus flavors, zesty tomatoes, and fragrant garlic, this will also smell delicious when you're cooking it.
Just make sure that you don't leave it in for too long, as cod can get a little dry if overcooked. 
Roast chicken is one of those classic dishes that's adored in every household, but, despite being incredibly simple, can actually be quite difficult to get right.
We've all been there, where we've been anxiously awaiting our chicken's removal from the oven, only to try it and find that it's dry. 
It's therefore important to find a foolproof recipe that can show you how to get it right each and every time.
Well, we're here to tell you that this is one of those recipes.
It guides you step by step, showing you how to create the most moist, flavorful, and vibrant roast chickens you've ever made in your life. 
The best thing about this is the leftovers!
Because the recipe is so incredibly juicy, the meat doesn't dry out in the refrigerator, so you can carry on enjoying this for a few days afterward. 
If you've been looking for the perfect steak recipe to indulge in whilst following the Whole30 diet, then we think that we've found just the thing for you.
This recipe is incredibly easy to make, and the main ingredients are just composed of steak and potatoes. 
In order to make the steak as tender and juicy as possible, it's roasted in the oven for a prolonged period of time.
It's incredibly rich and flavorful, and truly feels like a super indulgent meal. 
The potatoes are also absolutely delicious, and have the perfect crispy outer layer that's contrasted perfectly with the soft, fluffy center.
Perfect for a date night with you and your loved one. 
Final Thoughts
So to sum up, there are a whole host of delicious Whole30 recipes out there to try today (see also "Best High Fiber Keto Recipes").
If you're worried that following this particular diet means that you have to give up your favorite treats, this simply isn't the case.
Take a look at our list above and choose some of your favorites to whip up this evening.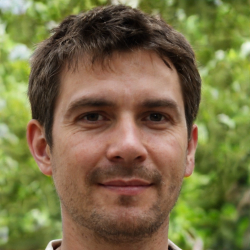 Latest posts by Justin Roberts
(see all)