The whole30 diet plan isn't so much a diet in itself, but a way that you can help get your eating habits back in order.
Getting rid of most sugars, milk, alcohol and even grains from your diet for this period can be a challenge for some, but it also has some pretty good health benefits too, such as losing weight from fat loss, higher levels of energy, and even sleeping better, to name just a few.
However, one of the things that can easily ruin a good dieting plan is how inconvenient some recipes can be.
It's all well and good saying that a recipe is healthy and tasty, but if they're a pain to make and all take hours to boot, you'll find your motivation for cooking these recipes will peter out very quickly.
Certainly not long enough to last the whole 30 days.
So, if you're looking to keep up a whole30 plan, you're going to need a list of recipes that are easy to make and can be made quickly, too.
If only there was a recipe list for that… Oh, wait!
In this collection that we have compiled, you'll find all sorts of whole-30 compatible recipes to try out. The only thing they have in common is that they are all easy and quick to make!
Let's start this list off with a recipe that shows what can be done with just a few ingredients and a good recipe for your whole30 plan!
Chicken salad is a very popular recipe for many people that are looking to eat a little healthier. They're often very easy to make, and chicken is famously lean meat that doesn't have too many unhealthy components to it.
Now, if you're looking for a chicken salad that does things a little differently, you're going to want to check out this recipe that we've found for a zesty chicken salad.
The mandarin orange that this dish has added brings a ton of extra flavor. But you'll be surprised how interesting the texture of fresh mandarin and some juicy torn chicken breast is!
Meatballs are a versatile kind of meat dish that you'll find used across the world in tons of different cuisines, from Mexican to Italian to Swedish.
However, if you're looking for an interesting new take on a classic meatball flavor palette, you can't go wrong with this Japanese-inspired recipe!
This dish has some classic beef meatballs that you know and love.
Only here, they've been allowed to cook in a delicious teriyaki sauce that adds a beautiful savory-sweet flavor combination to the table. Both figuratively, and literally!
Plus, with this recipe being prepared in a single skillet, you'll also be able to keep this recipe nice and simple, outside of making the sauce itself, of course.
If you're looking to garnish these meatballs, you can go with some classic sesame seeds, or perhaps try out some finely chopped scallions, if you want to add a little extra heat to your meatballs and sauce.
Scrambled eggs are a favorite meal around the world, whether they're in a muffin or sandwiched, or served fresh from the pan in a breakfast meal.
However, there are plenty of ways to add even more flavor to this breakfast classic, and without making them super sweet and unhealthy.
There aren't just eggs in this scrambled meal, but also bell peppers, jalapeños, cilantro, cumin, and plenty of other ingredients that help build this dish out. These scrambled eggs aren't just a side here, but a meal in of themselves!
Just make sure that you've got a glass of milk handy for this meal. The hot sauce that this recipe recommends using has a lot of heat to it, and might not be easier for folks with more sensitive palettes.
Of course, you don't have to include this hot sauce in particular. There are plenty of milder types that can be used instead. Try and experiment with them for yourself!
Who doesn't love grilled steak? It's practically the symbol of good food and a good meal!
Well, apart from vegetarians and vegans, of course.
But aside from that, they've also garnered a reputation for being unhealthy, perhaps due to their high-fat content, and the confusion that many people have between the fat in your body, and the fat in your food (which is rich in good energy for the body, at least when eaten in the right amounts)
Fortunately, most premium cuts of steak that you'll find are also compatible with a whole30 diet, so you'll be able to add a steak or two to your meal plans, without worrying if they are healthy options for you.
This particular recipe that we've added here makes a phenomenal grilled steak that is prepared to perfection. Make sure that your cut is thick, and has just the right amount of marbling!
Kale is an easy choice for many people when it comes to healthy eating, with it being a great source of vitamins and other vital nutrients, and having a nice earthy flavor. The perfect extra plant to add to a healthy salad.
However, by itself, its flavor can feel a little boring, which is why we love how the apples and chicken help make this recipe stand out here!
Outside of the health benefits of chicken that we've already mentioned, this is also a great way to make a meal with leftover chicken breast that you may have from yesterday.
Of course, nothing is stopping you from using fresh chicken, either!
We all know how tasty apple sauce and pork meat are as a meal combo. And wouldn't you know it? We can also make a whole30 diet with these same ingredients.
Of course, apple sauce has far too many extra sweeteners and sugars to use in this recipe, so this recipe makes the interesting decision to simply have the apples cooked up in a diced form.
With this entire recipe being prepared in a single skillet, there's also no need to worry about how complex this meal is going to get. All that you'll need can be cooked in a single 
We're back to the egg recipes. Only here, they're being used in an egg muffin recipe unlike any other that we've covered!
Kimchi is an incredibly popular Korean dish that is known for its healthy ingredients, as well as the distinct sauce that helps give it its unique flavor.
Combine those with an egg muffin like in this recipe, and you'll soon wonder how you managed without this recipe before!
If you take no other recipe away from this list, we implore you to remember to check out this particular recipe.
One of the issues that many people have with diets like paleo and whole30 is that they tend to avoid grained foods, which means things like rice are suddenly not great things to eat in large quantities.
It's this factor that will often trip people up and make people give up on their 30-day plans, demotivating them to continue.
Fortunately, cauliflower rice makes for an excellent substitute to add to many dishes and has the same color and ability to absorb flavors and even texture in some regards.
When you are preparing your cauliflower for this dish, make sure that you have a food processor or box grater handy for catching all your mini florets.
For the ideal side dish to do whatever you want with alongside your main course, you can't go wrong with a recipe for cauliflower rice in your whole30 plan.
Burrito fillings can often be swapped out for healthier alternatives. But if you're still using a traditional tortilla wrap as your wrap of choice, you'll find that the carbs in this popular bread item will outweigh a lot of the good of your other ingredients.
Still, we do love a good breakfast burrito, so we're going to show you a neat little trick for enjoying this staple breakfast in our last entry here.
Collard leaves are large and flexible. And, importantly for our needs, they're also very flexible, meaning that they can be turned into a very effective item to wrap a classic burrito with.
With burritos eaten like this, you avoid all the unhealthy aspects of a flour tortilla, and get healthy nutrition from these green leaves instead!
This particular recipe is full of other healthy foods besides the collard leaves used, so make sure to check it out for yourself, and see just how much you enjoy this kind of wrap for yourself!
Final Notes
So, there you have it!
From burritos to steaks, from scrambled eggs to kale salads, these recipes are plenty different from one another in many ways, from breakfast meals to quick and light dinners.
However, what they all have in common is their speedy cooking and preparation times, and their great tastes.
And that they can also fit into your whole30 diet plan, of course!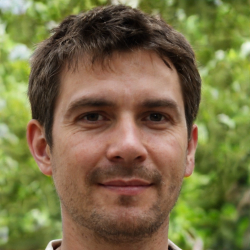 Latest posts by Justin Roberts
(see all)