If you are new to trying Whole30, then it isn't a surprise that you have found your way here. Trying to eat healthily for a full month while removing foods that are potentially inflammatory can have its benefits on detoxing the body.
Not only that, it can also help you to figure out if you have any food sensitivities too. However, now that you are here, what kind of foods can you eat?
It is basically anything apart from artificial sugar, legumes, alcohol, dairy, grains, and any additives.
Even though that does sound like a lot, there are still plenty of foods you can enjoy. So much so, it is likely that you will not miss other foods – well, apart from dessert, perhaps.  
If you are wondering what tasty meals to start your Whole30 journey on, then look no further (see also "Tasty Whole30 Meal Recipes"). Here we have selected 10 tasty Whole30 Food recipes to try today that are delicious and easy to make (see also "Best High Protein High Fiber Recipes").
So, what are you waiting for? Let's take a look!
If you are looking for a meaty dish that is really simple to make, then look no further. These steak bites are just the answer. 
Teamed up with the sweetness of sweet potatoes, the dish will be filling enough despite it being called 'steak bites'. This is in reference to the smaller chunks of steak that are in this dish.
The dish itself is also great if you have any leftover steak that you want to use up, but it can also be made in advance too and then warmed up. 
You will need a skillet to make this, which makes the whole process much simpler! Oh, and all you need is salt, pepper and garlic to season the steak. It couldn't be easier.
Whether you eat this for breakfast, brunch or lunch is totally up to you, but what we do know is this dish is incredibly satisfying and tasty.
It includes roasted sweet potatoes and brussel sprouts, along with caramelized onions, bacon, and some eggs to make it even more delicious. It is also very easy to put together. 
Once you have done the prep (roasting veg and crisping up that bacon) then all you need to do is place it all in a casserole dish and then the oven, and let it do its job.
This then makes two to three days worth of a meal, meaning you won't have to cook either breakfast or lunch for a few days. That sounds like a win-win to us!
This tikka masala soup is worth the 45 minute cook time. While it only takes around 5 minutes to actually prepare, the longer cooking time is all in the waiting, so it isn't like you have to do anything!
As you can see, this is a take on the classic chicken tikka masala recipe that originated from India. If you love the original, then you will want to try this amazing soup. 
You will need a mix of spices (cinnamon, cumin, ground ginger, cayenne pepper, and turmeric), along with garlic, coconut oil, onion, tomatoes, coconut milk, chicken, and a few other small ingredients.
You will be amazed at the flavor of this soup.
Desserts are controversial when it comes to Whole30. The point of removing things from your diet for 30 days is also about combating cravings for sweet things.
However, we thought we'd add at least one delicious Whole30-friendly dessert recipe in this list. That's because this tasty whipped chocolate coconut pudding is an absolute dream.
It includes raw cacao powder, coconut cream, date syrup, vanilla extract, sea salt and espresso powder.
If you are looking to try shrimp for the first time, then this recipe is a great place to start. Adding garlic to shrimp adds some extra oomph, as does the jalapeno pepper in the sauce. 
This Mexican themed favorite only takes 25 minutes to make overall, and that also includes the prep time of around 10 minutes. 
The shrimps themselves will only take 5 minutes on the cast iron skillet, so you will want to make sure not to overcook them.
Overall, this delicious dish is a must-have as a light and wonderful midweek meal.
Before you move onto the next recipe due to this being a chicken salad, just hold on a minute. This delicious and satisfying chicken salad is a must if you are looking for a new type of light lunch to eat during the week.
It includes mixing cooked chicken pieces along with green onions, spinach, almonds and mandarin segments (hence the name).
It is also incredibly fast to make too. All you need is 10 minutes to prepare the ingredients and another 15 minutes to cook it. 
If you aren't too keen on the mandarin, then you can remove it – although the whole point of this dish is for that wonderfully zesty fruit. 
"What is this?" we hear you say. Well, let us enlighten you. This delicious creation is a mix between a dessert and a breakfast, and while it looks icky to non-avocado lovers, it is absolutely mind blowing.
It is sweeter than you might expect due to including date syrup and full-fat coconut milk. It also includes overnight soaked cashews, two avocados, the zest and juice of 4 limes and some salt.
To make it all you need to do is whizz it in a food processor and it is ready to serve. What could be more easier than that?
If you like to eat a zuppa toscana dish, then you will really like this healthier take on this classic. It usually contains dairy, but this recipe has substituted it out for coconut milk.
You may also want to be extra careful on choosing ingredients that are compliant with Whole30 too, such as opting for sugar-free and uncured bacon.
Other than that, this dish is perfect for those who are going through Whole30. While it is the kind of dish that is suitable to be served on a colder evening, you can eat this any time of the year.
Chicken is a great source of protein, and this delicious dish will help you on your way to getting the daily amount that you need. Plus, it is just so wonderful to cook and eat.
This recipe takes a little longer than some of the others on this list at an hour and 15 minutes, but it is oh-so worth it. Plus, it is really simple to make too. 
The juicy chicken is roasted along with three other ingredients (yes, that's it) to bring out extra flavoring. All you need is some taco seasoning, olive oil, and cabbage.
All it takes is layering cabbage onto the skillet followed by a drizzle of olive oil, and then placing the chicken on top. You will then need to sprinkle taco seasoning all over the chicken. 
Lastly, the chicken goes into the oven and then once it is cooked, it can be cut and served. You can also add other veggies too!
If you have never had a curried egg salad before, then you are in for a real treat. It has a combination of both crunchy and creamy, as well as some spice to top it all off.
A curried egg salad makes a delightful and nutritious quick lunch. This recipe does include mayonnaise, so always check that the store-bought version you buy has no dairy products added to it. 
The salad part is all about mixing chopped boiled eggs along with grated carrot, sliced green onions, curry powder, and mayonnaise for a truly sensational flavor.
You can then eat it with toasted bread, in a sandwich, as a side dish, a flatbread, or just enjoy it all on its own. Whatever way you decide to eat it, it will be so tasty!
Final Thoughts
All of the 10 recipes above are completely Whole30 friendly and easy to make. As you will notice throughout your journey, food can be delicious without the need for adding sugar or eating naughty desserts.
Getting more fruit and vegetables into your diet is a necessity, and if partaking with Whole30 is the way to do it, then good on you! However, don't just think that fruits and veggies are all you need.
Despite cutting out some main food items, there are still plenty of different types of food to eat. Because of this, you can make some very interesting dishes (see above).
Hopefully you will have fun being creative in the kitchen, and realize that you don't have to compromise on flavor to be healthy.
If you have enjoyed this article, then check out the rest of the website for more Whole30 recipes that we love, and you will too!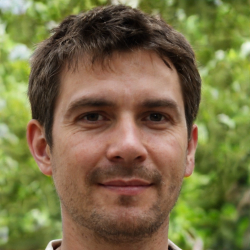 Latest posts by Justin Roberts
(see all)