If you're contemplating the whole30 diet, you might think you're pretty limited with what you can have, but this is far from the truth, and you can still enjoy some of your favorites.
This even includes grilling, which can give you a nice crispy texture every time.
The only question here is where you start, as there are plenty of ways to use a grill. Your options are more when thinking about making a quick snack or a main meal, but this doesn't have to be stressful.
To help you out, we have provided ten great grilling recipes that cover you for the best part of a day, which you can find below. 
We start with a firm favorite, but instead of the classic steak portion, we have balsamic pieces served with tomatoes; it's as simple as that.
The secret is the marinade, as you have a balsamic vinegar that gives you a more rounded flavor that is very satisfying. 
You can grill the flank steak for up to 6 minutes and turn each piece over, as it can be easy to overcook these types of steaks.
You can see from this process the marinade, which gives you an excellent herby and spicy crispy cover, so it's effortless to recommend this recipe. 
You may want something more filling, and here you can use up your potatoes and take full advantage of their rich nutrients, and these baby types are simple to cut in half and cover with a dressing before you grill them.
You can do this for up to 5 minutes and take them off when grill marks become more apparent, and here you can apply them to any salad you like, but they work well with greens like spinach and herbs to give you a sweet uplift. 
Perhaps you want a recipe perfect for a barbeque and compliant with whole30 (see also "Amazing Plant Based Whole30 Recipes"). If so, these burger bowls do away with the buns and sauces and give you a healthy alternative, so they can be a unique twist that anyone can enjoy. 
You can use ground beef and make the patties how you would, and here is where you can get inventive with the salad, as you can use all your favorites.
You can spice this up with a nice salsa if this recipe is a bit plain, and this can add some spice. 
If you want a quick side or snack, you can use those extra veggies you might have in your kitchen, and these are made delightfully from extra virgin olive oil, salt, pepper, and balsamic vinegar, and you can cut them as small as you like. 
You can add these to a grill basket and grill for five minutes, and when you make them nice and crispy, you'll wish you had tried this recipe sooner.
You can use herbs and spices if you find the flavor lacking, and these make great crowd-pleasers. 
These are another barbeque favorite, as you can skewer and grill thick and juicy pieces of chicken, though you could try this with your preferred choice of meat and use a marinade that suits your recipe best.
You can add this marinade to your veggies to use ones like yellow onion, squash, zucchini, bell peppers, mushrooms, tomatoes, eggplant, and even pineapple chunks. You can make a dipping sauce to make the flavor even more poignant.
If you want something lighter and don't know where to start, romaine lettuce can be just what you need, even though you may associate this with a side or component of a main dish.
What's even better is that you can add some tomato and a soft-boiled egg.
If this sounds a bit too simple, there are grilled artichokes you can try, giving you a refreshing and smoky-like flavor. You can then serve these with a sour cream dip, which is still creamy and sharp even though it's a dairy-free version. 
We have another use for your chicken, so the next time you put these on the grill, you can add a blood orange and whole grain dijon mix that heightens the flavor and gives your tastebuds something to get excited over.
You can make this marinade in a skillet and then pour it over your chicken at medium-high heat, and you want to ensure that you cover the pieces adequately.
If you have vinegar as a base, you could try to come up with your own marinade if you don't like this one. 
As we haven't looked at salmon, we find that you can do fewer things than meats like chicken, but what you can do is very effective as you're left with a tender and delightful middle that can be flaky and tender at the same time.
You can serve this with cauliflower rice, which you can freshen up with some pieces of cucumber and cover the whole dish with some lemon juice.
This can be the thing that gets your whole30 diet off to the best start, as it's a nice change that is easy to stick to. 
For something resembling a dessert, you can use a whole pineapple and get a juicy, crispy tenderness with a type of caramelization when grilled.
You can use black lava salt and furikake on each side as you spend up to ten minutes on each side. 
It gets even better when these are done, as you can scoop out the pieces and put them on cocktail sticks so they go from a personal treat to a party favorite.
This can be a refreshing recipe that can work as a palette cleanser if you have several courses.  
We finish with another fruit that gets the grilling treatment, as you can solidify the juicy and zingy flavor and add a crumble in the form of roasted hazelnuts and pancetta.
This may sound unusual, but you get a more diverse taste that may surprise anyone.
You can cut and prepare the peaches so they make a nice ring, then you can grill them until they become caramelized, which makes them even more delightful and can be made better with some rosemary for good measure. 
Frequently Asked Questions 
Are There Any Tips For Grilling? 
The first thing you can do is clean off your grill so you don't get any heat trapped in any areas, which creates spots where your food might be over and leave you disappointed in the finish. 
Adding small amounts of compliant oil on the grates can prevent your food from sticking to the grate so that you can turn it over easier.
You may use a grilling basket for smaller foods like vegetables, so you can shake this and get even coverage on these.
For any sauce of marinade, it's best to add this after the food has been grilled. Otherwise, you'll end up burning the covering. This can leave a charcoal flavor that isn't ideal if you want a lighter and sweeter taste to your recipe.
What Sweeteners Can You Use While On Whole30?
As many sugars can be found in sweeteners, you should avoid them on this diet, natural or not.
This includes date syrup, stevia, honey, syrup, coconut sugar, and monk fruit extract, so this might sound difficult, but it can be managed if you preprepare your recipes.
As an alternative, you can use fresh fruit juice that comes straight from the fruit or nutpods, and you'll find these work if you crave something sweet.
If you're using canned fruit, you want to ensure that it's 100% pure and contains no sugar additives.   
How Easy Is It To Meal Prep On Whole30?
As the rules say you can only have three meals a day, this can be a great opportunity to have a better relationship with your recipes, as you'll have to plan and make any substitutions to fit the requirements.
As the rules are pretty strict as there isn't any way of cheating, it's meant to be this way to get you out of your old eating habits and act as a restart, so it can really pay off in the long term.  
Final Thoughts 
With these recipes, it's never been easier to try a new and exciting recipe you can make on the grill, so you don't have to feel like you're making any significant sacrifices while on the whole30 diet. 
If you're on the lookout for new recipes, you can make this process easier for you, and when you try these nutrient loaded ingredients, you may even appreciate them even more as you finish the 30 day cycle.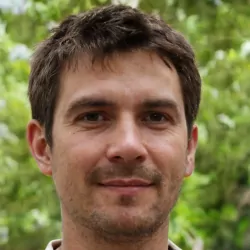 Latest posts by Justin Roberts
(see all)