Whole30 recipes can offer you a lot of benefits, and these include dishes that are both refreshing and can be a comforting meal during the day.
However, with so many ways you can make whole30 recipes, it can seem overwhelming to know where to start.
That is why we can do a lot with an instant pot, as you can make things that never seemed possible before. You can throw all the ingredients in a pot and let it cook, so it's easy to set up.
Read on to find ten recipes that will get you going during the day and add a splash of flavor to proceedings. 
You may never have thought an instant pot could be used this way, but it's possible to make a delicious casserole with hash browns mixed in to give you a nice carb boost to get you through until lunchtime.
All you need is potatoes, dairy-free milk, bell peppers, bacon, eggs, nutritional yeast, cilantro, and some green onion for a garnish.
Then you can saute it all for around 18 minutes and serve it warm, so you can even chill or freeze it to keep it fresh for longer. 
With breakfast sorted, you might want a mid-day snack, and these wraps are the perfect way to get some use out of your instant pot once again.
You'll find that lettuce makes a nice wrap and holds in quite a lot of flavor when you start adding components. 
For taste, you can use flank steak, garlic cloves, onions, fresh oregano, beef broth, green olives, butter lettuce, and some pepper.
You can adjust the time for 25 minutes on high pressure, ensuring that you retain the flavor and get tender yet firm steak beef pieces. 
When it comes to soups, instant pots are a pro, as they allow you to get a more balanced cooking time, and it can often be quicker than cooking as you have more flexibility with the settings, and for some, it can be easier to work with.
This soup has onion, jalapeno seeds, ground turkey, cumin, paprika, chili powder, kosher salt, diced green chilis, avocado, chicken broth, and a bit of lime.
If this sounds too spicy, you can cut back these for a milder taste and still get a balanced flavor profile. 
Another soup that's different from what you'd expect from a soup is a hearty and warming soup that still follows the principles of clean eating.
This is made possible with the vegetables that add a crunch to the recipe, and these can be customized to your likes.
Then you only need to combine the brown beef with the remaining ingredients and cook for 3-4 hours, and you can stir to combine flavors during this process.
Not only is it very refreshing, but it also has tomato paste to give it a thickness that many will appreciate. 
You can do a lot with curry, so making it in under an hour with an instant cooker is no different, as you get to decide how intense or mild the flavor is.
As it cooks in the pot, you can blend the ingredients better, so you get a more attractive color as well. 
For some spice, you can use turmeric, cayenne, oregano, and even some curry powder if you want something familiar.
For some added texture, you can use some green beans, which instantly give you added goodness that you may struggle to add to your recipes. 
While the above can offer you a lot, you might want something more filling, and these meatballs can be made in a way that makes them superior to store-bought versions.
You can add a twist to this dish by using zucchini noodles which can be very satisfying.
For the meatballs, you only need ground chicken, one egg, fresh basil, coconut flour, Italian seasoning, sea salt, pepper, and some avocado oil to blend better.
Once you add the chicken broth, you can cook on high pressure for ten minutes. 
Perhaps you have some sweet potatoes you want to use up, and soups just don't do it for you. If so, you can stuff them, which takes full advantage of the soft and sweet skin that absorbs many of the flavors used here. 
The chicken topping acts as a salsa, giving you rich and savory flavors that can be topped and changed for taste.
You could do the same if you'd instead stuffed peppers, as they work similarly, except you get more texture with the crunchy pepper bases. 
For dinner, you want something that is refreshing and isn't leave you feeling too bloated afterward. This is where this roast variety comes in, as it's slightly different from what you would have with a regular roast dinner.
This is a simple recipe, as you only need some chuck roast, ground black pepper, balsamic vinegar, thyme, parsnips, carrots, garlic cloves, parsley, and some beef broth.
Watch as the inclusion of fish sauce brings the flavor to new levels of greatness. 
Making luxury dishes like this has never been easier, as you have many options as to what produce you use, as the basil lemon sauce adds a zing to the recipe that doesn't take a lot of expertise to perfect. 
While you don't need meat for this recipe, you can try adding some grilled chicken or peppered salmon, which can make this recipe all the more worth it.
As always, you can use oil and blend your veggies for perfection, a sign of a successful dish. 
We finish with a recipe that sounds quite ordinary, but when cooked this way, you might get that cooked all-day taste as the meat falls off the bone and makes them more tender.
You can also coat these in a marinade or sauce to make them even more delightful.
You can add some broth to let the flavors bind better and use some water for the same result. You can go all out for some spice, so you could try smoked paprika, onion powder, garlic powder, and some ground pepper to garnish. 
Frequently Asked Questions 
Can I Make These Recipes Healthier?
The best way you can make these better with nutrients is to add more veggies, and you can cut out oils and ingredients that may add unwanted calories during this process.
You can also find healthy alternatives, but be sure they follow the whole30 requirements.
This can be disappointing if an ingredient doesn't quite follow this, but you can do things like steam your recipes, so there's less chance that fat or calories are added.
Your instant pot may have a steamer option or might be more of a pressure cooking. 
Be aware that some of these methods can destroy some of the nutrients you can get from vegetables in their raw form, but this isn't as bad as other methods like frying or baking.
As a rule, the lower the temperature is, the better it can be for your ingredients. 
Are There Any Alternatives To Broth?
Suppose you find that beef or chicken broth isn't appealing to you. In that case, there are other options you can use, like water, broth concentrate, balsamic vinegar, bouillon cubes, and vegetable broth are some excellent substitutes. 
The key is to use a broth that you are comfortable making and enjoy in your recipes, but it isn't a necessity and is just used to add more flavor, but it can make the taste less predictable.
Are There Foods To Avoid Using In An Instant Pot? 
While all these ingredients work well in an instant pot, there are others, like creamy sauces, fried chicken, burgers, and whole steaks. If you do try these, they might be a bit messy and not exactly come out the way you'd like. 
There is also the issue of fitting it all in, as you want to use the max line and keep it sealed to avoid any problems with the cooking of your ingredients, as this can be the difference between you sticking to this diet and throwing in the towel soon after.
Closing Thoughts 
As you can see, an instant pot can be an important tool for any whole30 diet, as it can save you a lot of time when preparing recipes, and you only need to stir occasionally. 
This makes it easier to premake meals and store them for use during the week, and the best thing is that this way of cooking can be quite forgiving. If you stick to recipes, then go on to make them your own, you'll be off to a good start.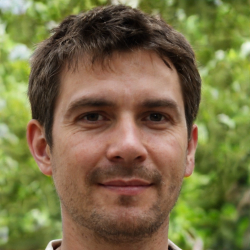 Latest posts by Justin Roberts
(see all)